Groups vie for a shot at $100,000 grants to improve L.A.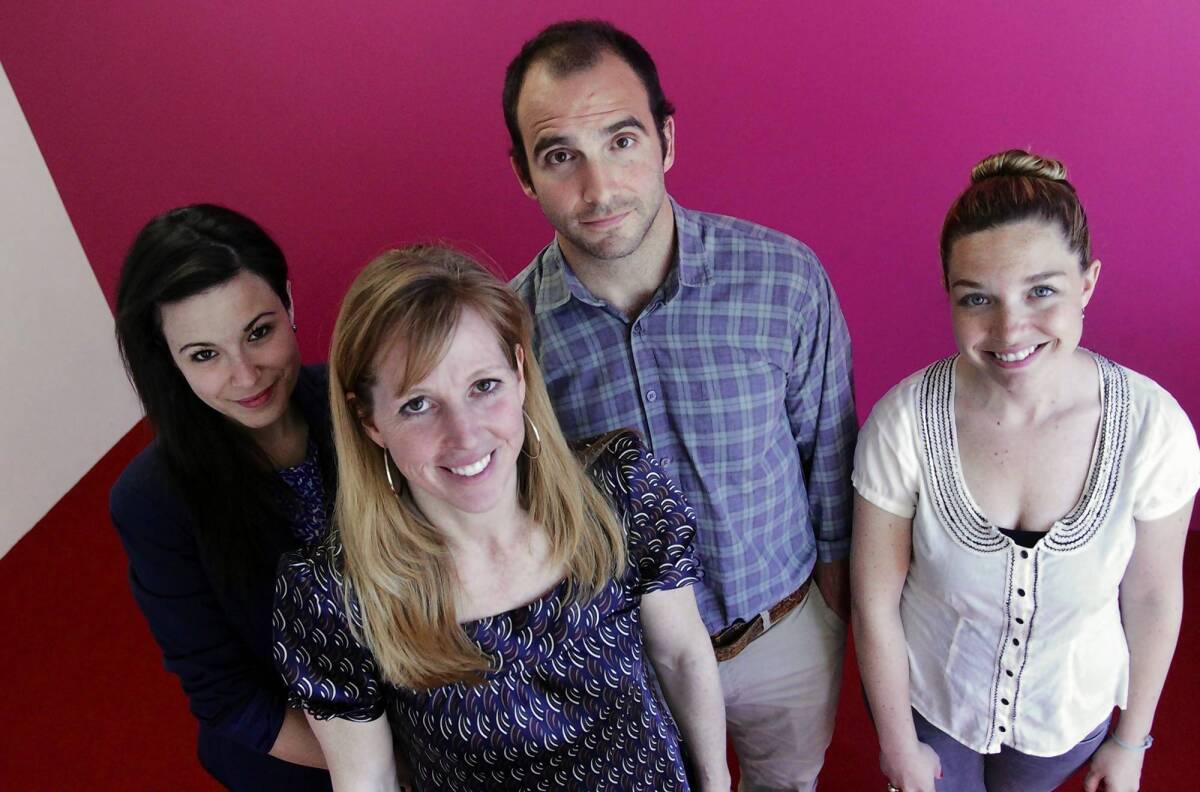 For 15 days the lobbying was fierce by groups hoping to win a piece of the $1 million being given away by an organization looking for ways to make Los Angeles a better place by 2050.
Each of the 279 public service groups angling for the 10 $100,000 grants offered by the Goldhirsh Foundation begged supporters to go online and vote for their application. As the noon Wednesday deadline for voting arrived, the foundation's running "leader board" listed the vote rankings in the competition's eight categories.
"We have the chance to receive $100,000 … we can do this but we need YOUR vote. It takes less than 60 seconds to vote. Click the very large link below," one nonprofit's website urged.
"Friends! Voting ends at noon today and we still need your votes! Thank you for all your support and for moving us up in this contest, the support has been amazing thank you thank you thank you!" shouted another group's Facebook appeal.
But wait: Those getting the most votes don't necessarily get the cash, organizers said Thursday.
With voting over, however, the leaders in most of the categories seemed clear. The Hammer Museum was ranked first in the cultural vitality division; the Imagination Foundation was ahead in the education contest; the vegetable garden-advocating EnrichLA group was on top in the environmental category; sustainability advocates from Valhalla Los Angeles led the health race; anti-gang Homeboy Industries was ahead in the public safety category; and bicycle-boosting CicLAvia was No. 1 in the social connectedness division.
There did seem to be a close race in the income and employment category. Neighborhood activists from the East Los Angeles Community Corp. and a group called Leadership for Urban Renewal Now appeared to be in a tie.
Goldhirsh Foundation leaders said the more than 70,000 people who cast votes are merely part of the process of choosing the 10 winners, which will be revealed May 8.
"We're doing a data scrub to make certain people did not vote more than once," said foundation President Tara Roth McConaghy. The top 10 vote-getters among groups in the eight categories will be eligible for grants. "The two other grants will be wild-card grants. We wanted to accommodate organizations without large databases that have good ideas. We didn't want to penalize anyone."
The foundation, which describes itself as an advocate for social innovation, was created in 2000 by Bernard Goldhirsh, founding publisher of Sail and Inc. magazines. These days it's overseen by his son, Ben Goldhirsh, 31, who publishes the quarterly Good magazine and operates a Web-based media platform called Good Worldwide LLC.
Outside academics helped foundation staffers Anna Silverman, Shauna Nep and foundation Director Claire Hoffman organize the competition and interpret Los Angeles County statistics and demographics to launch the MyLA2050 competition.
The foundation assembled a group of about 100 experts to analyze present-day conditions in the eight categories and predict how things might be in Los Angeles 37 years from now if the region stays on its current path.
The findings were sobering. The experts concluded that the only areas currently "enhancing human development" are public safety and cultural vitality. The outlook would be much the same for 2050 if things don't change, they determined.
Los Angeles' educational picture now "significantly hinders human development" — a characterization that will additionally apply to the region's employment and housing shortages in 2050, according to experts.
Nonetheless, Goldhirsh remains optimistic about Los Angeles in 2050.
"It doesn't seem like the needle is moving in a number of areas right now, but this region is filled with such impressive, smart people with real concerns," Goldhirsh said.
"I think we have very effective solutions to some of the issues we're looking at."
In the parlance the Goldhirsh Foundation, that's good.
---
Life is stressful. Our weekly mental wellness newsletter can help.
You may occasionally receive promotional content from the Los Angeles Times.