FBI continues probe into Central Basin water district's records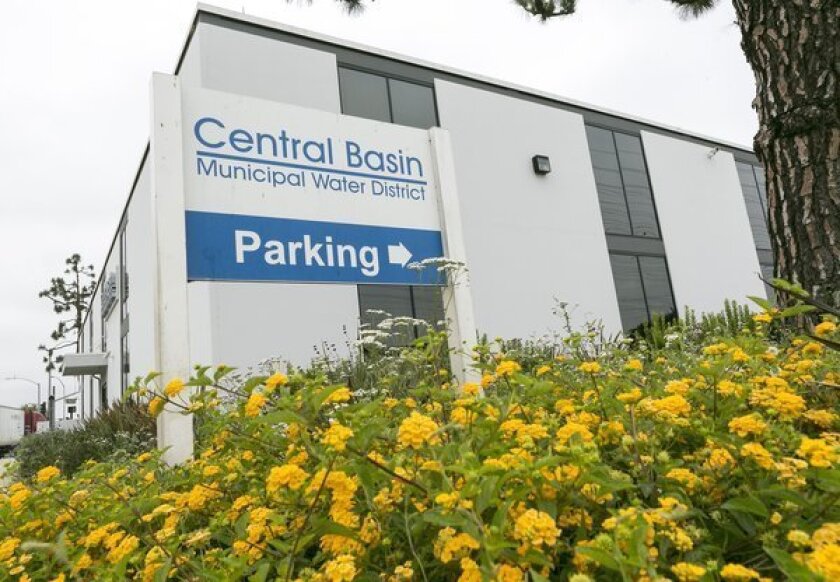 The FBI served new subpoenas on the Central Basin Municipal Water District this month, expanding a corruption investigation that began with a raid on state Sen. Ronald S. Calderon's office in June.
One subpoena sought documents related to a groundwater storage plan that was the subject of long-running legal battle in southeast L.A. County.
Investigators also are seeking personnel records for the water district's former general manager, Art Aguilar, and two elected directors, Art Chacon and Robert Apodaca.
INTERACTIVE: Calderon family's connections
Joseph Legaspi, a Central Basin spokesman, would not comment on the subpoenas beyond noting that the district would comply with any request from investigators for information.
The subpoenas, obtained by The Times, come two months after federal agents first requested records from Central Basin, including contracts connected to the senator's brother, Tom Calderon, a former state assemblyman and once-powerful advisor to the water district.
The subpoena seeking information on the groundwater storage effort for Southeast L.A. focuses on records connected to the project's environmental impact report, as well as to several engineering and consulting companies.
The companies named in the subpoena include HDR Engineering Inc., Willdan Financial Services, Pacifica Services Inc. and the Calderon Group, a consulting firm owned by Tom Calderon.
The subpoenas, dated Aug. 5, refocus attention on a costly and controversial endeavor for Central Basin. For several years, the district battled a rival agency, the Water Replenishment District, to gain control over local groundwater storage.
More than a decade ago, water officials discovered there was additional space for groundwater storage — a valuable commodity that would allow purveyors to store huge amounts of extra water in wet years and save it for dry ones, when imported water prices surge.
But the efforts to use the space resulted in a protracted and expensive legal fight that cost both Central Basin and WRD millions of dollars.
Last year, the Legislature passed a law that essentially gave WRD the primary authority to manage groundwater storage in the disputed Southeast Los Angeles area.
The FBI has been silent on its broader investigation into Sen. Calderon.
A law enforcement source told The Times it involved Calderon's "income stream," and several state legislators have received subpoenas to appear before a grand jury. FBI agents also have questioned officials from several cities served by Central Basin.
---
The stories shaping California
Get up to speed with our Essential California newsletter, sent six days a week.
You may occasionally receive promotional content from the Los Angeles Times.