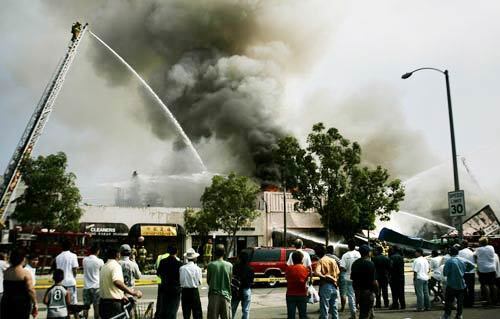 4 Images
Fire Destroys Alhambra Strip Mall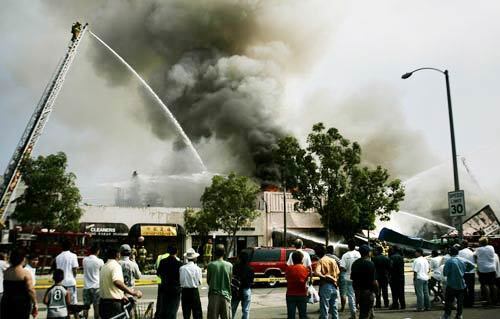 The building's tenants included Hunan's Restaurant, a bakery, an herbalist, a travel agency, a dating service and an acupuncturist
(Courtney Hergesheimer / LAT)
Tony Huang, of Hunan's Restaurant, speaks with Lynn Ng, who lives nearby. The restaurant moved last year from San Gabriel to the Alhambra location. l
(Courtney Hergesheimber / LAT)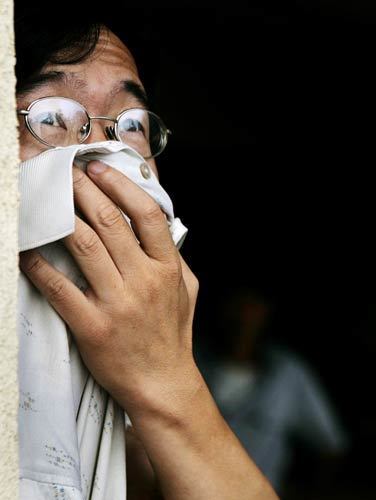 A neighbor watches firefighters battle a fire that ruined Chinese businesses.
(Courtney Hergesheimer / LAT)
Firefighters spent almost the entire day Monday battling a three-alarm fire at an Alhambra shopping center. About 10 businesses, all believed to be owned by ethnic Chinese, were destroyed. One firefighter was treated for smoke inhalation.
(Courtney Hergesheimer / LAT)