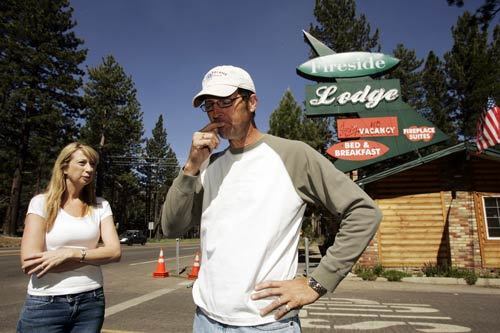 5 Images
Tahoe Fireside Lodge Survives Fire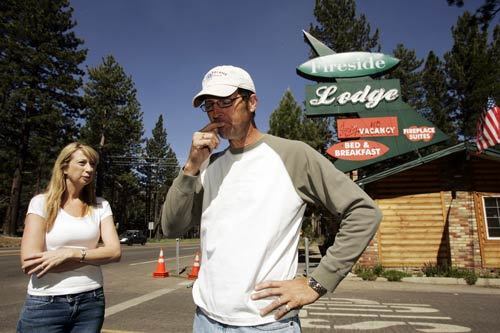 Christine and Dave Latshaw opened the Fireside Lodge in South Lake Tahoe a mere three weeks before the Angora fire destroyed 254 homes nearby. For the couple, formerly of Simi Valley, the blaze was a bolt of bad luck they hardly expected.
(Mark Boster / LAT)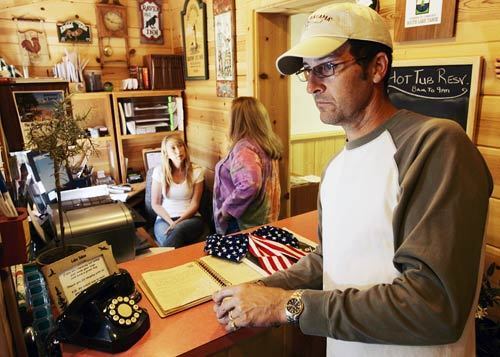 After the Fireside reopened, Dave Latshaw manned the phones. When four guests called to cancel their reservations because of the blaze, he persuaded them to come anyway.
(Mark Boster / LAT)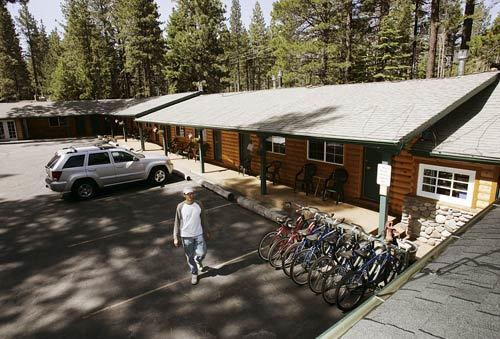 Latshaw walks the grounds of the Fireside Lodge. Like many Tahoe residents who have unfurled signs thanking firefighters, he was awed by the risks crews took to repel the flames. "They put their life on the line for me and my property," he said.
(Mark Boster / LAT)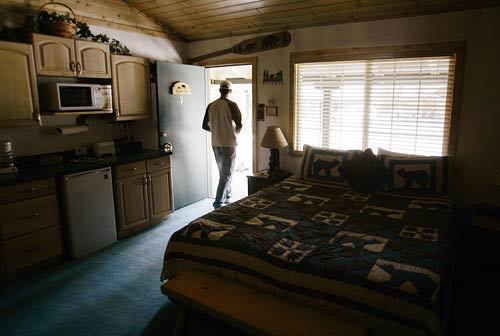 Latshaw walks through one of the guest rooms. He and his wife, who had dreamed of opening a bed and breakfast, scouted properties from Maine to Hawaii before settling in South Lake Tahoe. "We asked around about the possibility of fires here, and people told us that the last fire that anybody around here had to worry about was back in the 1880s," he said.
(Mark Boster)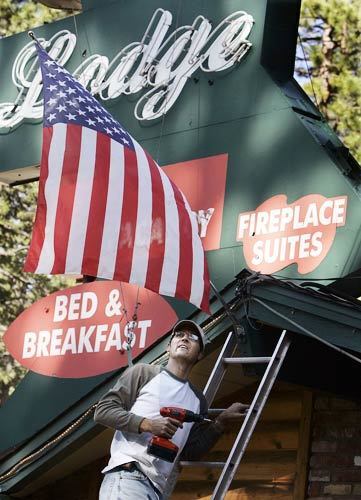 Latshaw installs flags on the Fireside Lodge in preparation for the Fourth of July.
(Mark Boster / LAT)