These are the victims of the California wildfires
At least 88 people have been confirmed dead in the blazes that ravaged California in November.
The Camp fire in Butte County is the deadliest wildfire in California history, with at least 85 deaths. Three people died in the Woolsey fire in Malibu.
It is an extremely difficult task to find the remains of bodies in areas where nearly everything has been scorched, and then to identify those remains, many of which may be charred beyond recognition.
Here are some of the stories of the lives lost to the Camp and Woolsey fires.
John Digby, 78 | Paradise
John Digby was a soft-spoken, kind Air Force veteran who missed his neighbor's call to evacuate, his son said.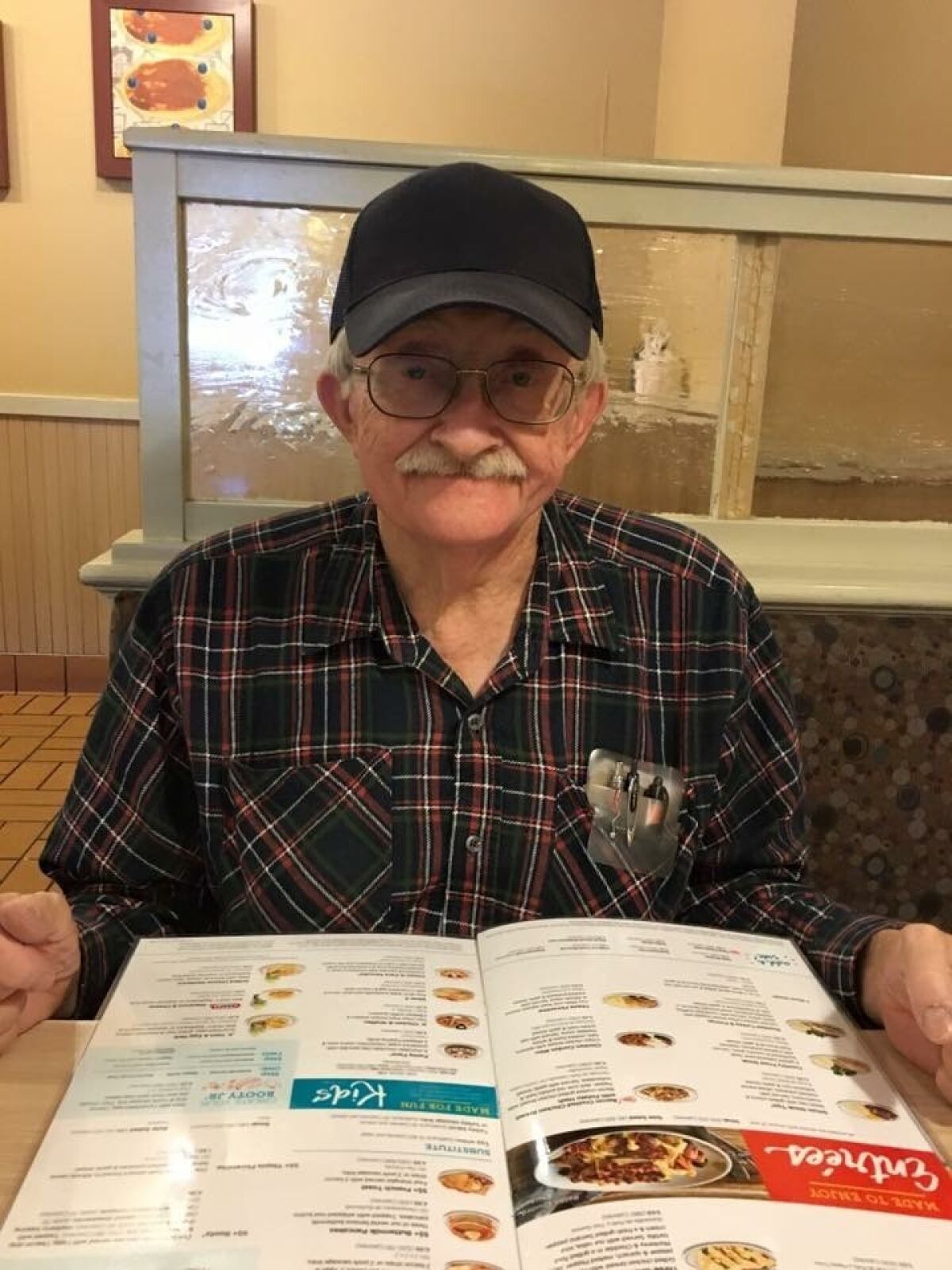 Digby moved to California from Vermont when he was 15, and in 2008, he and his wife retired in Paradise, according to his son, Roman Digby, who said authorities called Wednesday to confirm his father's death.
Roman Digby said he last spoke with his father by phone early Thursday — both unaware of the growing wildfire. Someone knocked on the door during their conversation, but Digby senior didn't answer — he was sick in bed at the time. It wasn't until later that Roman Digby realized it was a neighbor trying to get his dad to evacuate.
Hours later in Minnesota, Digby tried his father again. Static met him on the other end. After trying the Police Department to no avail, he Googled "Paradise" and learned a fire had taken the town.
"He was loved, and he'll be missed," Roman Digby said of his father. "He was a very kindhearted man."
John Digby is survived by his son and a 14-year-old grandson.
Jesus Fernandez, 48 | Concow
Jesus Fernandez, or Zeus, as he was known to his friends, died in the Camp fire, the Butte County Sheriff's Office confirmed.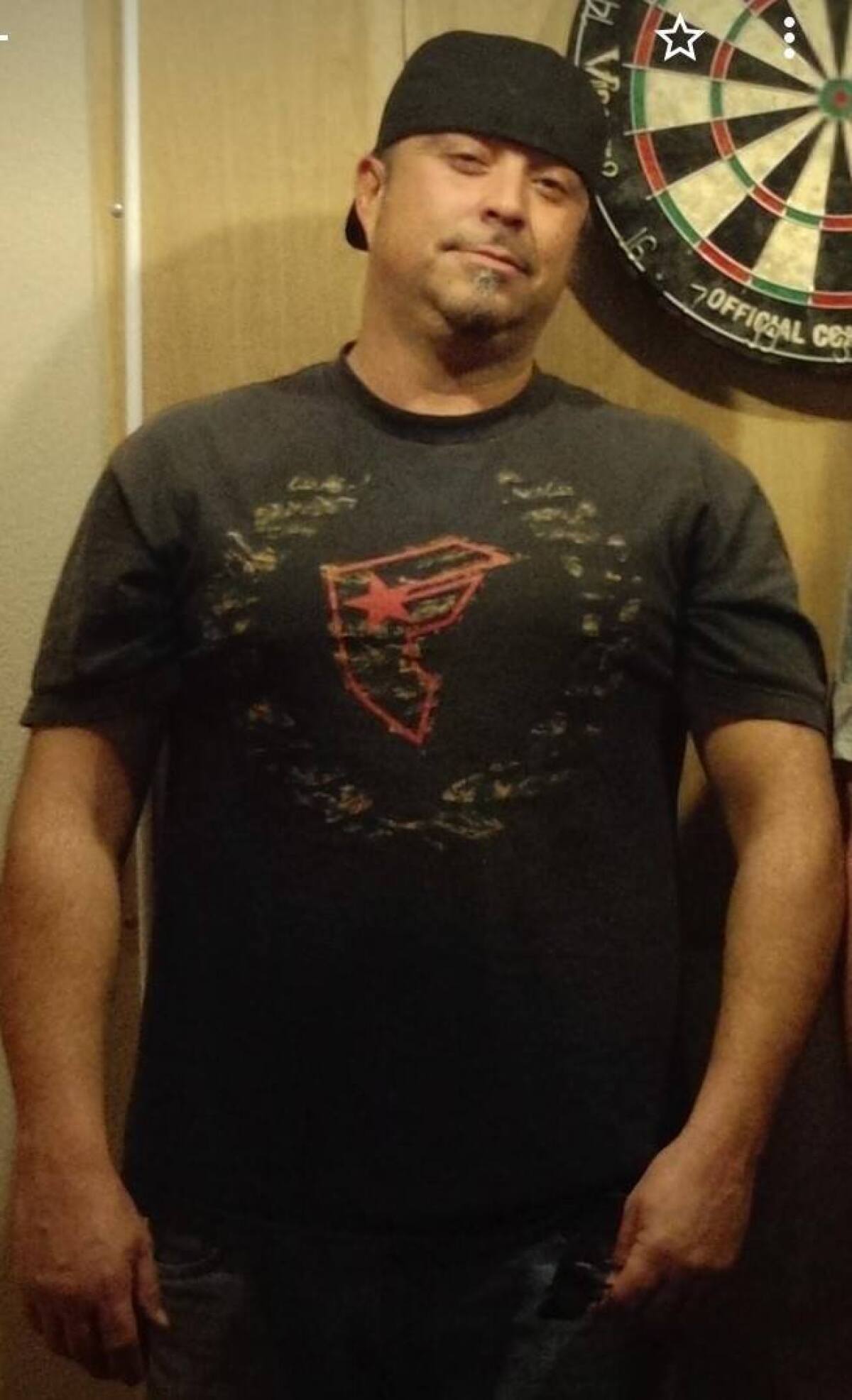 Fernandez "was the epitome of determination, respect, loyalty, and perseverance. A tireless provider, a dependable and loyal friend, a considerate neighbor, and loving father, he will be sorely missed by all who knew him," a family friend, Myrna Pascua, said in a written message Tuesday. Pascua, along with Fernandez's family and other friends, had been searching for Fernandez and his German shepherd since the fires struck Concow.
Family and friends are asking for donations for Fernandez's funeral and memorial on GoFundMe.
Ernest Foss, 63 | Paradise
A rock 'n' roll musician, Ernie Foss lived in San Francisco all his life until he was priced out a decade ago. He became a father at a young age, said his eldest daughter, Angela Loo, who was born when her father was 20.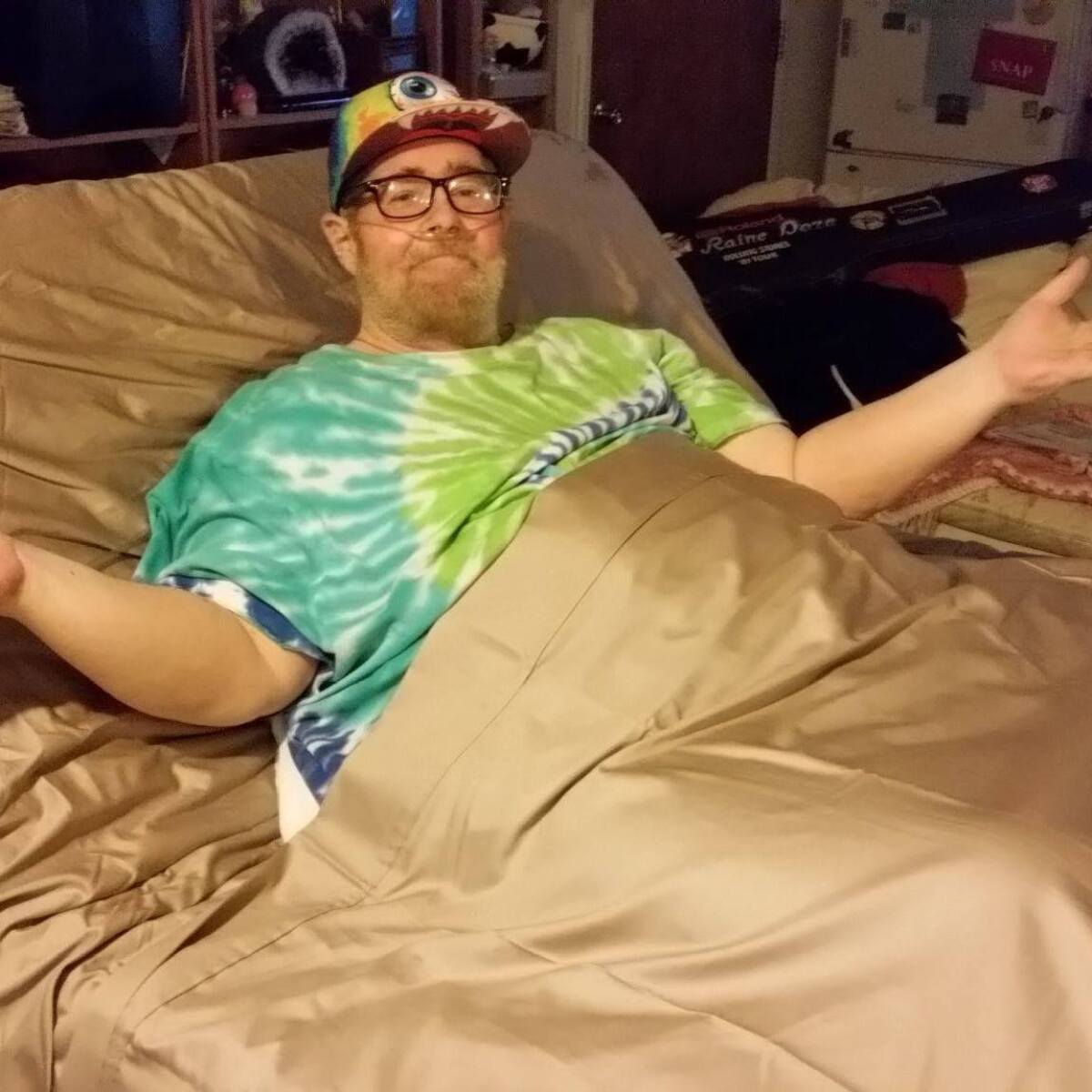 Foss eventually gave up his band lifestyle to be a single father to three children. But he raised them with a recording studio in their small Bay Area cottage.
Foss, a Paradise resident, died during the Camp fire, Butte County authorities confirmed.
The 63-year-old played a variety of instruments. Guitar was his favorite, but he also played drums, bass guitar and the saxophone, Loo said. He taught lessons out of their San Francisco house and even helped her with her violin. Music runs in the family.
"He had a beautiful voice, his mom was a trained opera singer," Loo said. "He had a crazy wild life, and then he had kids, and then he did his best to do right by us … being a single dad."
He always tried to help people, she said, opening his home to people in need even when he didn't have much himself.
Authorities told Loo that Foss' body was found outside his home near his minivan, next to the body of his service dog, Bernice. He probably died on the morning of Nov. 8, around 9:45 a.m., when flames overtook that part of Edgewood Lane, she said. He lived there with his stepson and caretaker, Andrew Burt, who was still missing as of Tuesday afternoon.
Foss wasn't afraid of death, Loo said — for the last 10 years he had been living with a debilitating condition called lymphedema that left him bedridden. Loo doesn't know how he was able to even get out of the house when the fire hit; it's possible that her stepbrother was able to get him into a wheelchair and near the car, she said.
For the last decade, Foss had been preparing for his death, Loo said. He had specific instructions for his instruments and wanted to pass his extensive vinyl collection to a friend. But he had told Loo to go through them first.
"I hid stuff for you in the dust jackets," he told her.
She hasn't been to Paradise yet to see the damage but has heard that the home, and everything in it, is gone.
"For this to happen, it just sends me off my center of gravity," she said. "I'm not prepared for this."
Debbe Morningstar, 65 | Paradise
Debbe Morningstar came from a musical family, and she loved to sing.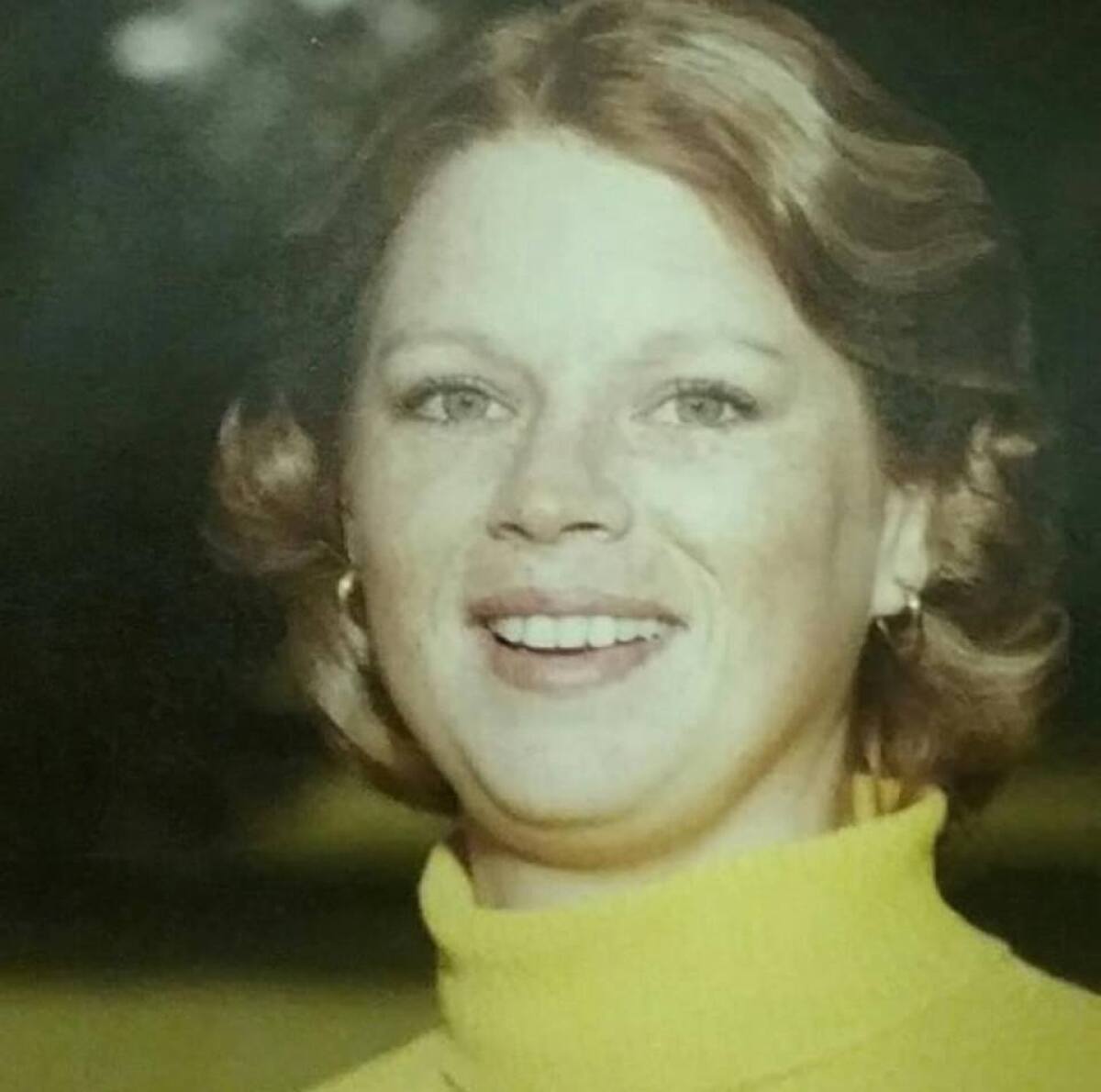 During family get-togethers, Morningstar would play the piano while she and her three sisters harmonized a song — often "The Longest Time," by Billy Joel, or a John Denver tune. They'd sing and talk and laugh for hours on end.
It's the musical talent and irreverent sense of humor that Alison Holguin, 38, remembers most about her aunt, who died in her home during the Camp fire.
"There was always this joyful noise in our home when we would gather," she said Tuesday. "It was really a wonderful blessing to grow up being surrounded by them all."
Morningstar had evacuated from her home during previous fires and decided not to this time. Holguin said the evacuations came so suddenly that her other aunt Becki Nelson left clothes in the dryer, expecting she'd be home soon enough.
Instead, both sisters' homes — a five-minute drive from each other — burned.
Monday afternoon, the Butte County Sheriff's Office called the family to say Morningstar hadn't survived.
"There were hundreds of people missing at the beginning," Holguin said. "Many people reunited with their loved ones. Up until that phone call, we were really hopeful."
Morningstar, who had worked as a secretary, was retired. She lived alone, except for the company of her cats but kept busy with family and close friends. Thanksgivings and Christmases were always in Paradise.
The siblings, including their brother Chris Tomer, who died a few years ago, grew up in Downey and Corona. Holguin's mother, Margaret Rummens, was the first to settle in Paradise, and soon most of the family followed. Morningstar lived there for more than 30 years.
Years ago, Tomer rode into town on his motorcycle. Rummens remembers their mother tried to convince Morningstar to go for a ride. Morningstar told her, "I'll go if you go."
"So my mom strapped on a helmet and took a ride around the block," Rummens said. "And true to her word, Debbe did the same thing."
After getting the call Monday, Rummens announced her sister's death in a Facebook group for missing people.
"Rest in peace, sister," she wrote.
Phyllis and Christopher Salazar | Paradise
Phyllis and Christopher Salazar made their dream of having a big family come true by raising their biological son alongside five adopted children and three foster children.
"There were so many of us that it was like a party at the house every day," said their foster daughter Anita Razo, 58.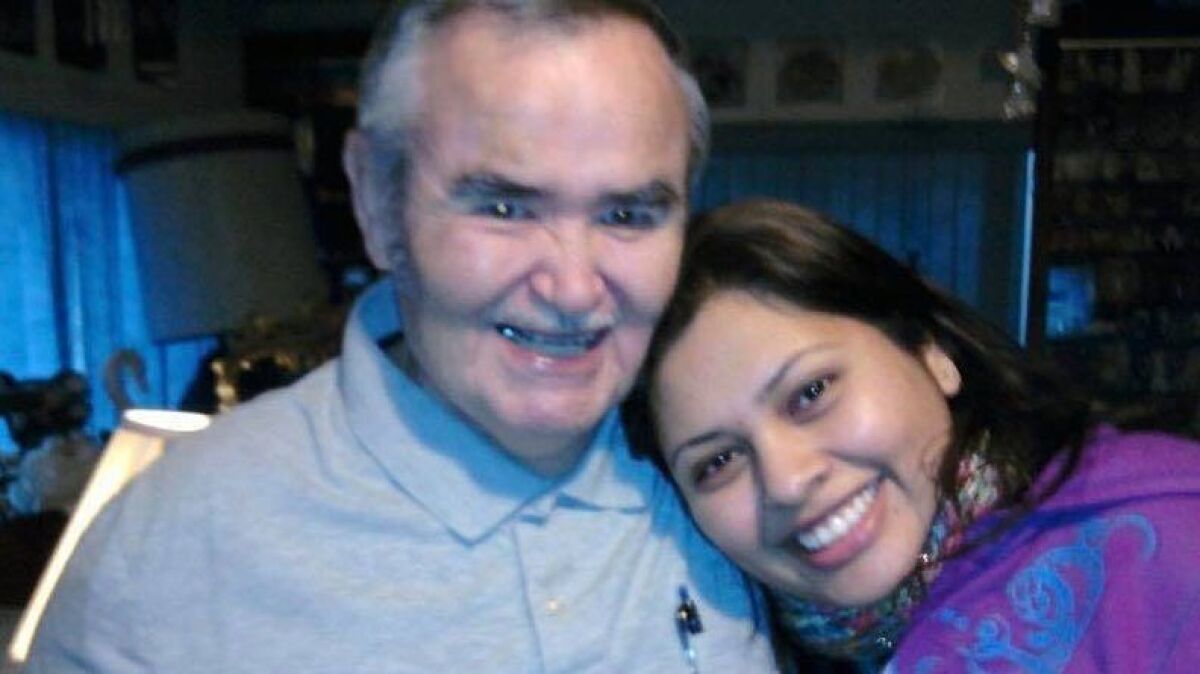 Phyllis, 72, and Chris, 76, weren't able to escape their house on Sawmill Road in Paradise. They died in the fire.
Razo, who lived with them in Ventura from age 14 to 19, said her dad was kind and understanding, while her mom was the caregiver and disciplinarian. Chris was in the military and later worked for the Postal Service.
They were generous parents who raised their children with faith in God. Razo remembers going on family trips and to church every Sunday.
Thanksgivings and Christmases were always happy. They would round up the kids for a camping trip in the Ventura County mountains and be back home in time for a big dinner on Christmas Day.
Chris rode a Honda Gold Wing motorcycle and would often take it on rides with a small group of friends. He played the piano at their church. Phyllis was the church accountant and often organized events or potlucks there.
When all of the kids were out of the house, Phyllis spent more time caring for elderly people around the neighborhood and giving them rides to the doctor before Chris' health began to worsen. The last few years, Chris got around on a motorized scooter and Phyllis cared for him, refusing to put him in a nursing home.
Whenever Razo or any of the other children had issues, she remembers their dad would tell them: "Don't fret too much. Things have a way of working out."
"She was there for him until the end," Razo said of her mother. "If his words hold true and things work themselves out, it probably would have been their wish to go together."
Judith Sipher, 77 | Paradise
When her elderly parents moved to Paradise, Judith Sipher followed and she stayed in the retirement community after their death, moving to an apartment complex. Her brother, Wally, remained in close contact with her from down the valley in Chico.
"She loved Paradise. She loved living up there," he said.
Judith had retired from circuit assembly for Hewlett-Packard, in Santa Rosa. But she was in poor health, suffering from congestive heart failure and relying on a walker and an oxygen tank. On the morning of the fire, she also was coping with a bout of the flu.
Wally called to warn his sister when he heard of the fire's start six miles away in Pulga, but she was nonchalant about the danger.
"It was just another fire," he said. "She said, 'I heard.' A lot of people didn't think it would be that bad. She told me, she said, she wasn't feeling well and could barely move."
Wally left Chico and tried to drive to Paradise to fetch his sister, but he hit a traffic blockade on Skyway of people fleeing the fire and could not get in.
Two days later, a sheriff's deputy told him his sister's apartment complex was rubble. Sixteen days later, a detective informed him that human remains were found at her address.
Wally went to the Sears store to provide the county coroner a DNA sample to verify his sister's identity. He's waiting to hear back whether it is a match to the remains found at his sister's place.
—Paige St. John
Carl Wiley, 77 | Magalia
Carl Wiley was a veteran whose family was from Alaska. The 77-year-old had lived in Butte County for decades and refurbished tires, his son, James Wiley, told CBS Sacramento.
Butte County authorities confirmed that Carl Wiley of Magalia died in the Camp fire.
Times staff writer Joseph Serna contributed to this report.
If you have lost a loved one or friend and would like to share your memories of them, please email sonali.kohli@latimes.com.
---
UPDATES:
Nov. 14, 5:50 p.m.: This article was updated with information on victim John Digby.
Nov. 14, 5:30 p.m.: This article was updated with information on three additional victims.
This article was originally published Nov. 13 at 3:00 p.m.
---
The stories shaping California
Get up to speed with our Essential California newsletter, sent six days a week.
You may occasionally receive promotional content from the Los Angeles Times.