Charles Manson hospitalized in Bakersfield; prison officials say he's still alive
Authorities confirmed Wednesday that mass murderer Charles Manson is back in a Bakersfield hospital, though the severity of his condition is unclear.
Kern County Sheriff's Lt. Bill Smallwood confirmed that Manson is at a local hospital but could not say more.
Vicky Waters, a spokeswoman for the California Department of Corrections and Rehabilitation, declined to comment, citing federal and state medical privacy laws that preclude the agency "from commenting on protected health information for any inmate in our custody."
Waters did confirm, however, that Manson is alive.
In January, Manson, 83, was rushed to Mercy Hospital in Bakersfield for what authorities at the time would describe only as a serious medical problem.
Related: The Manson Family: Where are they now?
Manson and members of his "family" of followers were convicted of killing actress Sharon Tate and six other people during a bloody rampage in the Los Angeles area in August 1969. Prosecutors said Manson and his followers were trying to incite a race war he dubbed "Helter Skelter," taken from the Beatles song of the same name.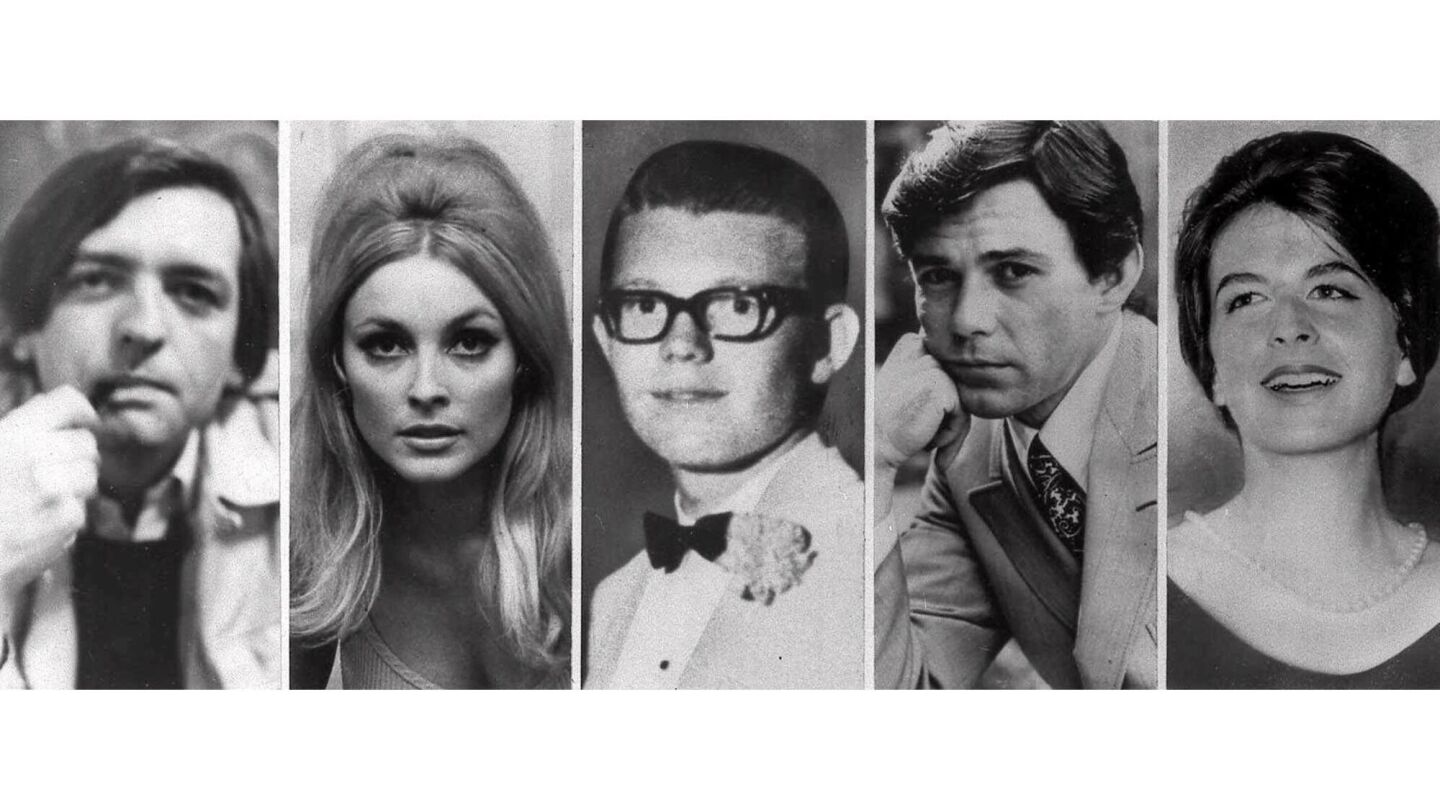 The five victims slain the night of Aug. 9, 1969 at the Benedict Canyon Estate of Roman Polanski. From left, Voityck Frykowski, Sharon Tate, Stephen Parent, Jay Sebring, and Abigail Folger. The next night, it happened again. Rosemary and Leno LaBianca, a wealthy couple who lived across town, were stabbed to death in their home.
(Associated Press)
Charles Manson is led back to his cell after court appearance in 1970.
(Bill Murphy / Los Angeles Times)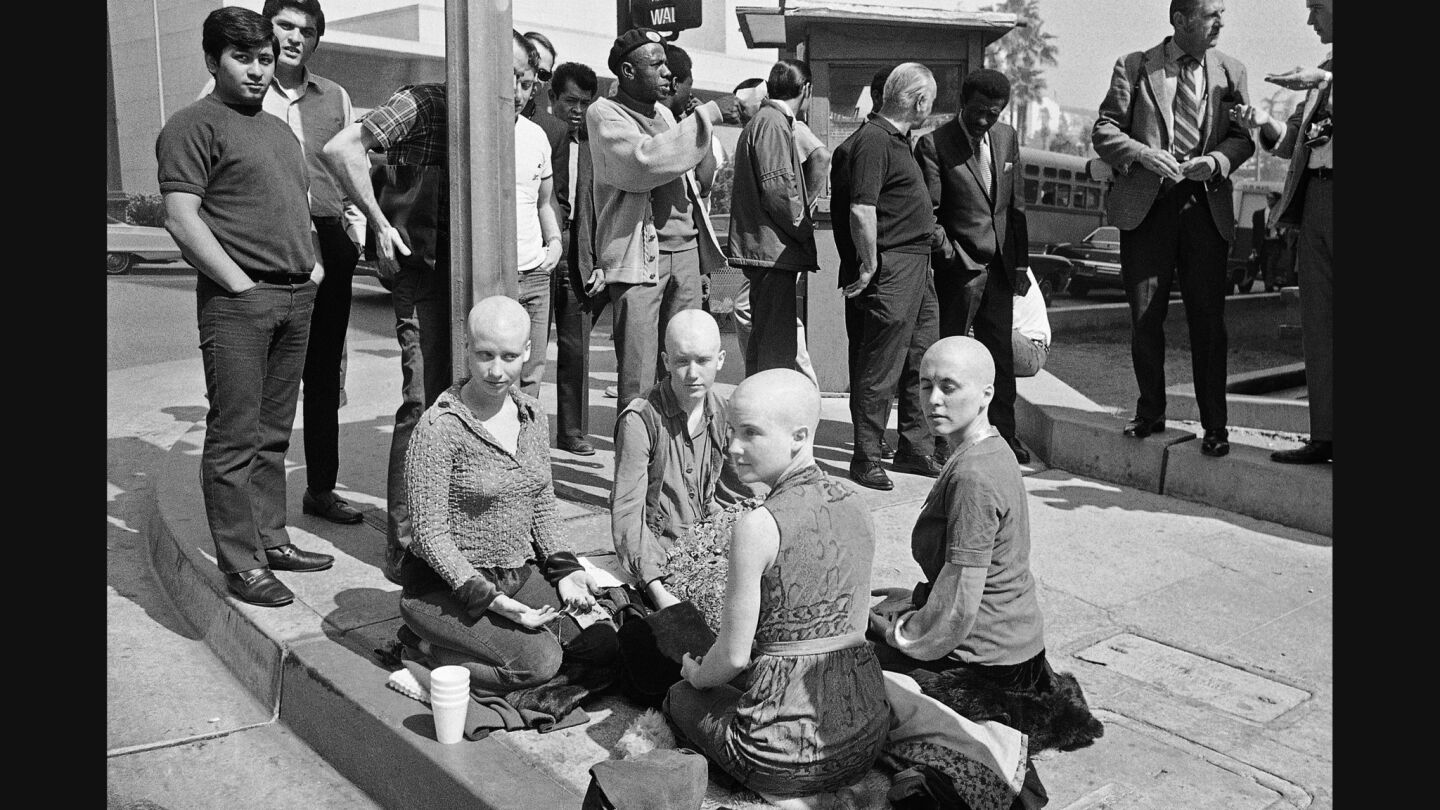 Four young female members of the Charles Manson "family" kneel outside the Los Angeles Hall of Justice on March 29, 1971, with their heads shaved. The women kept a vigil at the building throughout the long trial in which Manson and three others were convicted of murdering actress Sharon Tate and six others.
(Wally Fong / Associated Press)
Charles Manson is escorted to court for preliminary hearing in 1969.
(Bill Murphy / Los Angeles Times)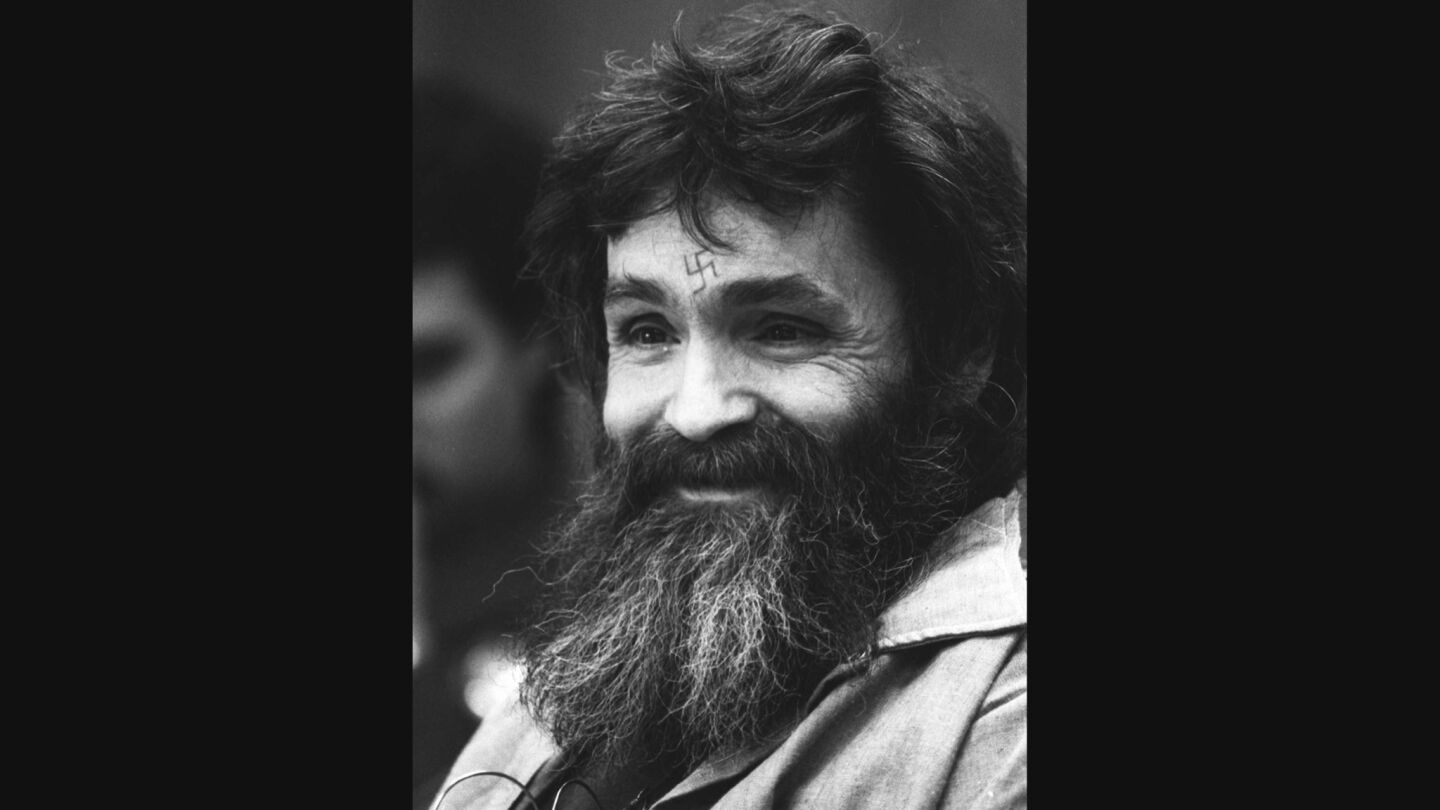 Charles Manson receives the news that he was denied parole in 1997, for the ninth time in March, 1997.
(Eric Risberg / Associated Press)
Charles Mansion in the high security area of the Corcoran State Prison in 1998.
(Kirk McKoy / Los Angeles Times)
Tate, the wife of director Roman Polanski, was 8 1/2 months pregnant when she was killed at her hilltop home in Benedict Canyon on Aug. 9, 1969. Four others were stabbed and shot to death the same night: Jay Sebring, 35; Voytek Frykowski, 32; Abigail Folger, 25, a coffee heiress; and Steven Parent, 18, a friend of Tate's caretaker. The word "pig" was written on the front door in blood.
The next night, Manson rode with his followers to the Los Feliz home of Leno and Rosemary LaBianca, then left three members to kill the couple.
Manson initially was sentenced to death. But a 1972 ruling by the California Supreme Court found the state's death penalty law at the time unconstitutional, and his sentence was changed to life in prison with the possibility of parole. He has been denied parole 12 times.
During his four decades of incarceration, Manson has been anything but a model prisoner. Among other things, he has been cited for assault, repeated possession of a weapon, threatening staff and possessing a cellphone.
It's unclear at which hospital Manson is being treated. But a local television reporter tweeted a photo of a prison department van outside Mercy Hospital. A spokeswoman for the hospital declined to comment.
There were no further updates Friday about Manson's condition from either the hospital or prison system.
alene.tchekmedyian@latimes.com
ALSO
Judge denies release of recorded interviews with Manson cult member
Manson follower Leslie Van Houten granted parole in notorious murders; LaBianca family opposes her release
Manson follower Patricia Krenwinkel's bid for freedom denied, despite claims he abused her
---
UPDATES:
Nov. 17 7:30 a.m.: This article was updated with no comments Friday on Manson condition.
11 a.m.: This article was updated with spokeswoman for hospital.
Nov. 16, 7:05 a.m.: This article was updated with a tweet about prison officials at Mercy Hospital in Bakersfield.
Nov. 15, 7:45 p.m.: This article was updated with a statement from the California Department of Corrections and Rehabilitation.
This article was originally published at 6:50 p.m. Nov. 15.
---
The stories shaping California
Get up to speed with our Essential California newsletter, sent six days a week.
You may occasionally receive promotional content from the Los Angeles Times.