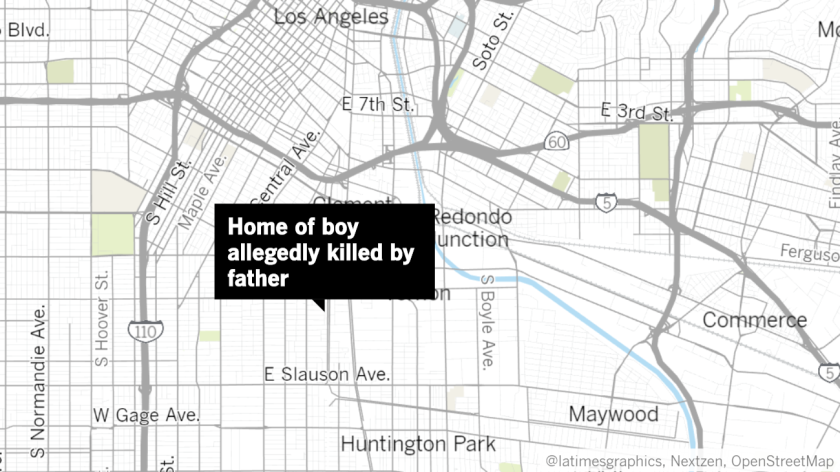 A southeast Los Angeles man has been charged with murder in connection with the death of his 4-year-old son, according to prosecutors.
Hirwin Calderon-Ordonez, 24, was also charged with one count of assault on a child causing death on Monday. The Los Angeles County district attorney's office alleges that Calderon-Ordonez fatally beat Justin Sontay-Oxlaj to death on Thursday in their home.
Los Angeles police officers responded to the property on the 4600 block of Honduras Street that day and found the boy with visible injuries. The child was taken to the County-USC Medical Center and later died.
Investigators said they had questions about the injuries and "suspicious circumstances" of his death, said Officer Norma Eisenman, a spokeswoman with the Los Angeles Police Department. At the time, the boy's parents were at the hospital with the child and cooperating with investigators, according to police.
Calderon-Ordonez is being held in lieu of $2 million bail. If convicted of the charges against him, he faces a maximum of 25 years to life in prison.
CNS contributed to this report.
alejandra.reyesvelarde@latimes.com
Twitter: @r_valejandra
---