Two San Bernardino County deputies face felony charges over jailhouse fight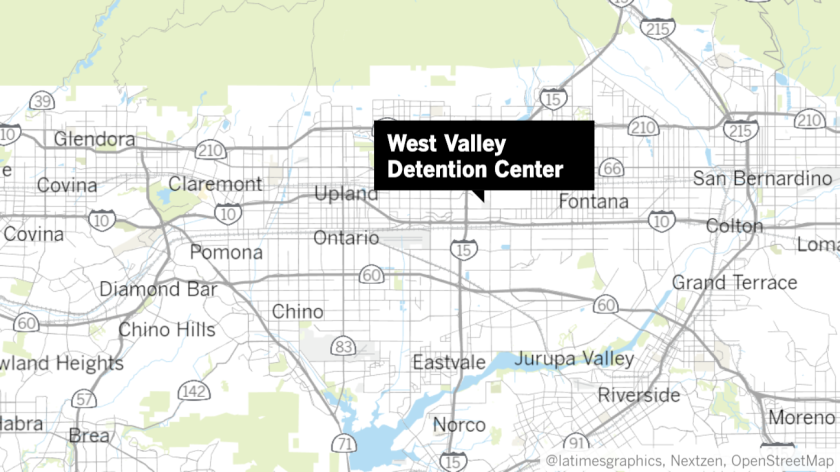 Two San Bernardino County sheriff's deputies have been charged with felonies in connection with the violent assault of an inmate, authorities said.
Deputy Luke Van Ginkel, 22, was charged with one count of assault by means of force likely to produce great bodily injury and one count of making a criminal threat, and Deputy Arthur Enriquez, 33, was charged with being an accessory to the assault at the West Valley Detention Center in Rancho Cucamonga, according to a release from the San Bernardino County Sheriff's Department.
According to the criminal complaint, Van Ginkel orchestrated a fight between two inmates, Alex Garcia and Richard Freeman, on Dec. 31. Garcia, 40, was charged with assault in the fight.
Prosecutors allege that Enriquez knew about the confrontation between Garcia — who had been jailed since May 2018 on murder charges — and the other inmate, and that Van Ginkel helped hide the fight from authorities.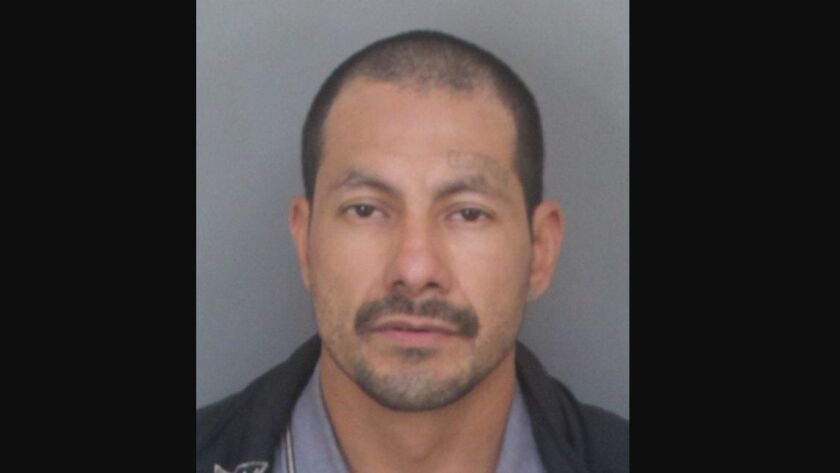 A week before the fight, Van Ginkel had threatened to kill another inmate, Jose Angel Carillo, according to court documents.
Van Ginkel and Enriquez were placed on administrative leave in early January, shortly after an investigation was launched, Sheriff's Department officials said. Van Ginkel is no longer employed by the Sheriff's Department, and Enriquez is on paid leave, authorities said.
"The San Bernardino County Sheriff's Department takes allegations of misconduct seriously," Sheriff John McMahon said in a statement. "The actions of these two individual deputies are disappointing and unacceptable."
The Sheriff's Department declined to comment further on the case.
alejandra.reyesvelarde@latimes.com
Twitter: @r_valejandra
---
The perils of parenting through a pandemic
What's going on with school? What do kids need? Get 8 to 3, a newsletter dedicated to the questions that keep California families up at night.
You may occasionally receive promotional content from the Los Angeles Times.