Auditors call for criminal investigation of Montebello school system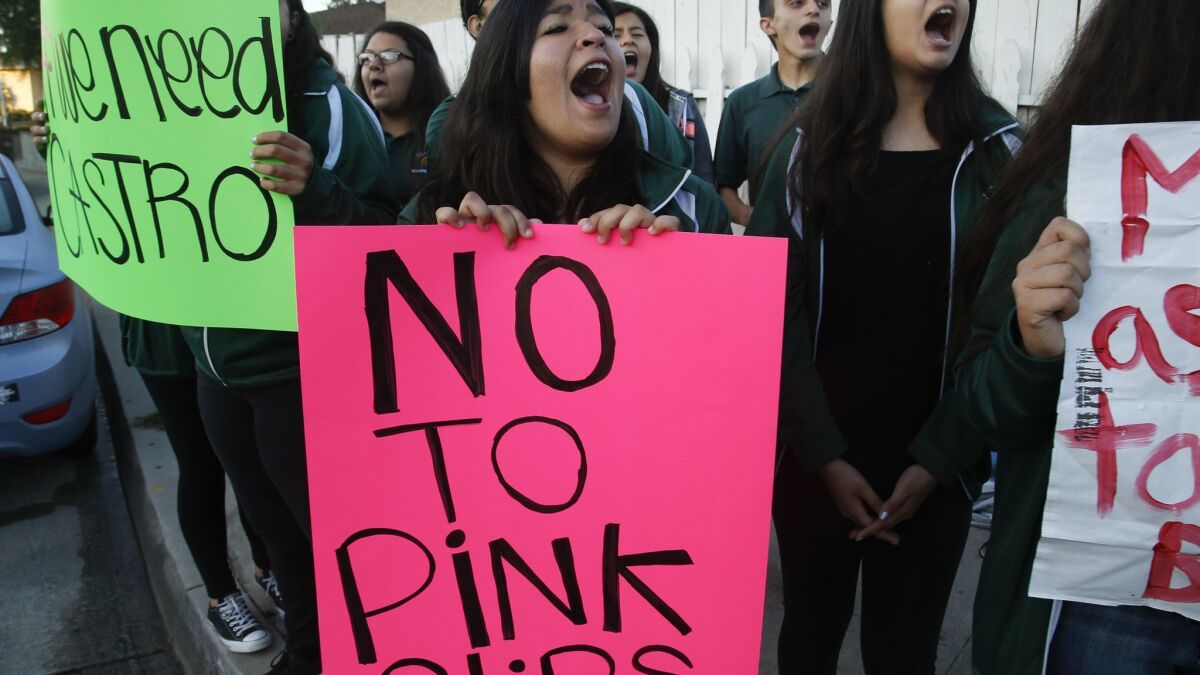 A special audit team is recommending that law enforcement investigate officials and employees of the Montebello Unified School District for potential fraud as well as misappropriation of funds and assets.
The recommendation, made public Tuesday, is the latest blow to one of the larger school districts in Los Angeles County and one that faces serious financial problems.
The audit's findings are based on an extensive review by the state's Fiscal Crisis and Management Assistance Team, which was brought in under the supervision of county education officials.
Late last year, the state auditor — a different entity — had looked at Montebello and also found problems. That earlier review concluded that "poor fiscal oversight" had put the southeast L.A. County school system of 28,000 students "in danger of financial insolvency."
In response, Supt. Anthony J. Martinez announced Tuesday that the district would conduct further investigation and that several people would be placed on administrative leave. Members of the locally elected Board of Education said they had taken quick action to abide by recommendations from last year's audit.
"The audit findings will provide this board with a road map to help strengthen our administrative and operations controls, protocols, policies and procedures," said board President Joanna Flores.
The Montebello drama also is playing out through lawsuits from four former employees, including two former superintendents. All four say they are whistle-blowers. One trial is in progress this week, with the superintendent and board members attending as both observers and witnesses.
The district's financial problems prompted officials to issue layoff notices last year to 333 teachers and 91 other employees. These were rescinded because the district lacked a valid seniority list, which would have determined which workers lost their jobs. The district ultimately improved its budget situation by not filling vacancies and tightening spending controls.
The latest review focused on the part of the district that provides education courses for adults. The audit found problems in payments to both teachers and nonteaching employees, including:
One teacher averaged more than $233,000 annually during a 4½-year period under review. Two others averaged more than $200,000.
Some nonteaching employees earned "significantly more" than their normal hourly pay through the adult program.
High pay was provided without sufficient documentation and often for time periods when classes were not in session, or for "work unrelated to adult education."
Poor practice or misconduct resulted in inappropriate overtime, car allowances and sick time as well as improperly approved raises and excess paid vacation time.
Teachers were paid for classes with no record of student attendance; other employees were paid for two jobs at the same time.
More than half of the potentially questionable payments went to three people: a former president of a union for nonteaching employees, an executive assistant and one adult-education instructor who was regularly assigned a 48- to 50-hour work week.
Employees told auditors they were reluctant to challenge apparent improprieties because they were "fearful of retaliation and possible termination," the auditors wrote.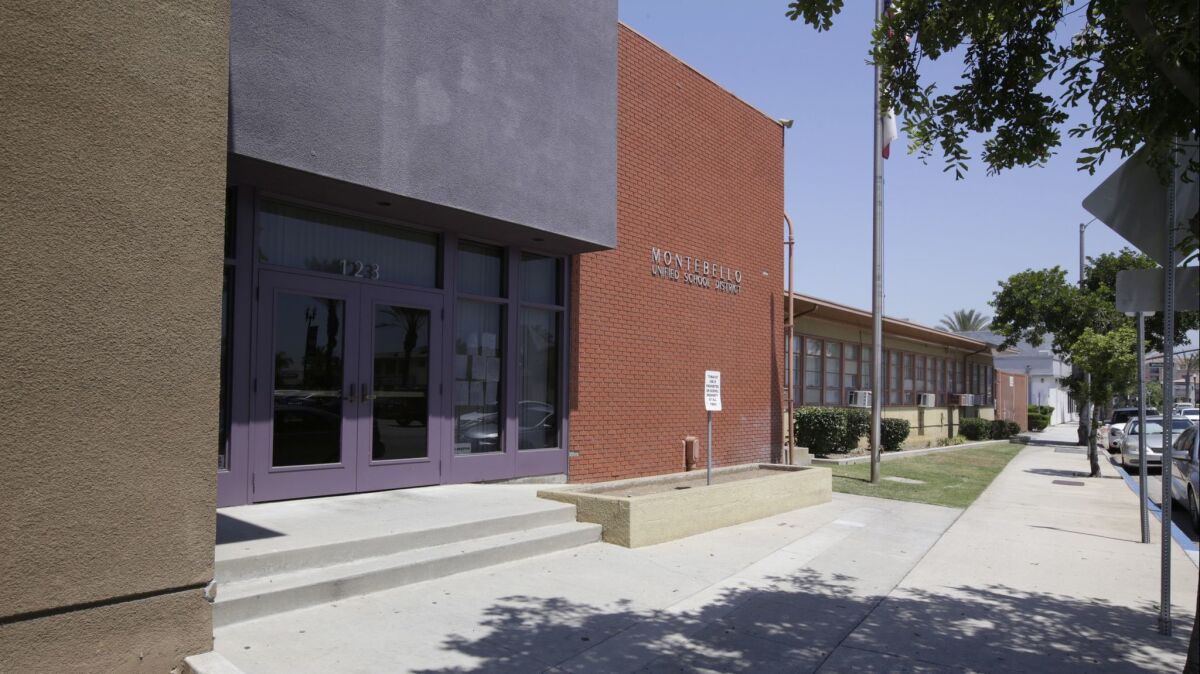 The latest audit does not name those suspected of mismanagement or misdeed, but former co-Supt. Cleve Pell is readily identifiable as "the adult education administrator, who later became the superintendent and continued overseeing the adult education department."
The audit accuses that administrator of improperly approving "thousands of dollars in overtime, stipends and extra assignments over multiple fiscal years, bypassing the Human Resources Department and board approval," and says: "After his departure, other administrators in adult education continued the same practice until the current fiscal year."
In court papers, Pell asserts that he was the one trying to correct improper practices and that he lost his job in 2016 as a result. In a lawsuit filed in October, Pell said he discovered that the school board and a former senior official "directed and continue to direct lucrative … contracts to favored contractors."
Former Supt. Susanna Contreras Smith has made similar claims in separate joint litigation she filed with Pell. And two other employees have filed their own whistle-blower suit.
Last year's audit, which set the stage for the latest review, faulted the Board of Education for consuming financial reserves by spending more than the district received, "with annual deficits ranging from $3 million to $20 million."
Some of the spending was for teacher bonuses and salary increases during a period of declining enrollment. But the questioned spending also included hiring senior managers "without a fair and competitive hiring process," leading to "high-paying extraneous positions."
The state also accused Montebello of poorly overseeing two voter-approved bonds for school modernization.
Last year's audit also targeted adult education, saying that these funds were used to purchase 200 computers that were either lost or never used. That audit also alleged that the adult education program probably exaggerated its enrollment, leading to an overpayment in state funds.
Some district insiders and observers are wondering whether there are legitimate allegations against all the warring and finger-pointing internal parties.
"I'm glad the investigations are all happening," said retired teacher Mike Lopez, who sits on a community oversight committee trying to review school bond spending. "All of this has to be straightened out."
The stories shaping California
Get up to speed with our Essential California newsletter, sent six days a week.
You may occasionally receive promotional content from the Los Angeles Times.