N.Y. drama takes two big prospects out of discussion for L.A. schools job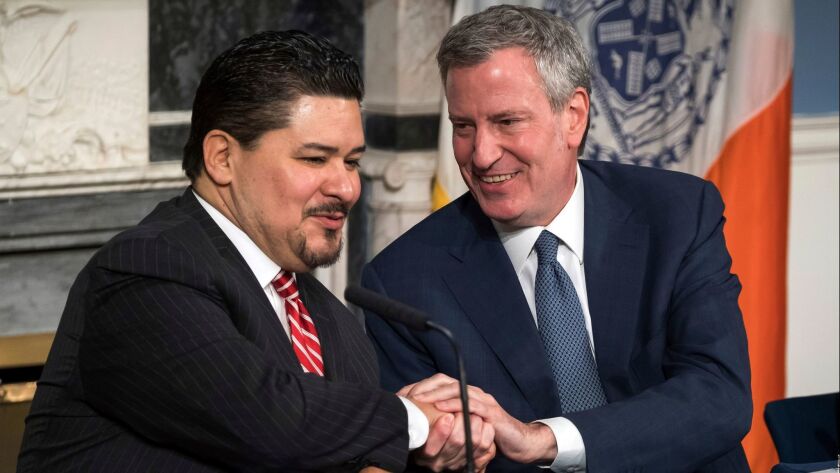 For a while, the nation's three largest school systems all were on the hunt for new leaders, but now Los Angeles has the only vacancy.
On Monday, New York Mayor Bill de Blasio named Houston schools Supt. Richard A. Carranza as chancellor of the nation's largest school district. In January, homegrown administrator Janice K. Jackson got the top job in Chicago, the third-largest district, about a month after being named interim chief executive.
The New York City selection process was fraught with drama. Late Wednesday, the mayor's office confirmed that the new chancellor would be Alberto M. Carvalho, the superintendent of Miami-Dade County Public Schools.
The next day, though, Carvalho appeared at an emergency meeting of the Miami-Dade school board, which was broadcast on television. After board members, parents and students begged him to stay, Carvalho left the room to call New York and break off his engagement with the Big Apple.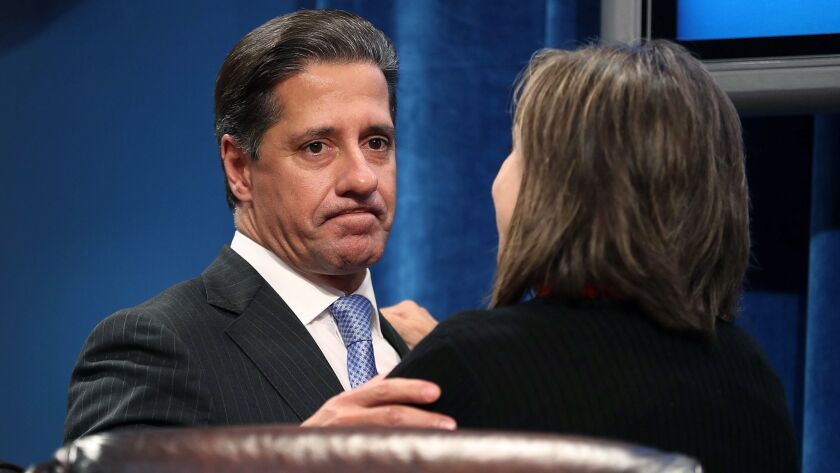 De Blasio made sure his next choice would be at his side for the announcement, which followed weekend meetings between the two men in New York. De Blasio told reporters that he formally offered the job to Carranza at 10 p.m. Sunday. The men appeared before the press Monday with their wives as well as exiting Chancellor Carmen Fariña, who is retiring.
Carvalho and Carranza both figured in the Los Angeles superintendent search of 2015-16, but neither seemed likely picks for L.A. in 2018.
Like the current search, that earlier one was confidential, but Carvalho was an obvious favorite for the L.A. job if he wanted it. But South Florida wooed him to stay, with incentives including a pledge by the school board to increase his pay. He publicly took himself out of the running in early December 2015, more than a month before L.A. made its choice.
Carranza, who at the time was superintendent in San Francisco, also was seen as a likely choice, especially after Carvalho dropped out.
But in early January 2016, Carranza pulled out too. He said he wanted to focus on unfinished work in San Francisco, where he was in his fourth year in the top job.
"I think Los Angeles is an incredibly important school district in the state of California," Carranza told the San Francisco Chronicle at the time. "They've got a lot of good things happening." But, he said, "I'm just really happy with the work we're doing in San Francisco."
In truth, the story was more complicated. By the time Carranza withdrew, it was not clear that he would have been able to persuade the seven-member L.A. school board — or even a strong majority — to offer him the job, according to sources familiar with the decision-making.
To remain in the running — and then to lose out — could have endangered his job security in San Francisco or damaged the relationship with his Bay Area employers.
Carranza ended up leaving San Francisco anyway that July, when he took the job in Houston, the largest district in Texas. He initially didn't seem like a strong candidate for this year's big searches because he'd been in Houston such a short time.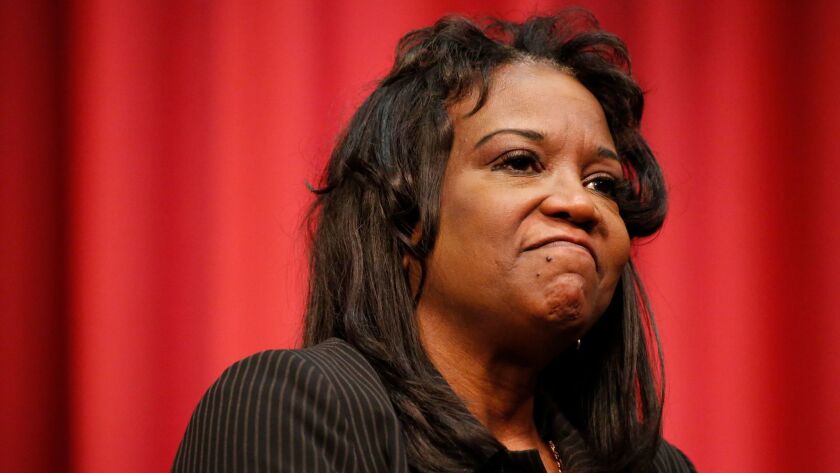 One week after Carranza withdrew his name from consideration, the L.A. school board went with Deputy Supt. Michelle King, an insider. Her tenure, however, was cut short. King went on medical leave in September and never came back. In January, she announced that she had cancer and would be stepping down to focus on her health.
The school board announced last week that it would accept applications for its confidential search through March 14 and hoped to make a decision in April.
---
For reporting and exclusive analysis from bureau chief John Myers, get our California Politics newsletter.
You may occasionally receive promotional content from the Los Angeles Times.