Hazmat team tests package for sarin at Facebook mailing facility; FBI called in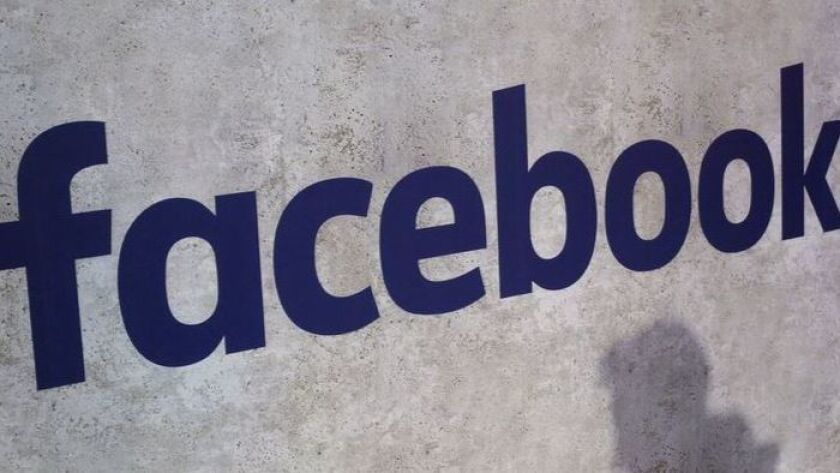 Fire officials are investigating reports that sarin, a dangerous chemical, might have been sent to a Facebook mailing facility in Menlo Park, Calif., officials said Monday.
Shortly before 11 a.m., the Menlo Park Fire District responded to a Facebook mailing facility at 1195 Hamilton Court after machines there detected the chemical sarin, officials said. The Menlo Park Police Department assisted in securing the area.
Sarin is a human-made odorless, colorless chemical that has been used in warfare. Exposure can cause convulsions, paralysis and respiratory failure leading to death, according to the Centers for Disease Control and Prevention.
Fire Chief Harold Schapelhouman said no one was exposed to the chemical or injured, contrary to earlier reports that two employees may have been exposed.
Schapelhouman said a hazardous materials team is at the scene testing a package. An open-air test has so far tested negative for sarin, he said.
"Sometimes machines make mistakes," he said. "This is a standard package-handling call we're dealing with."
Facebook could not immediately be reached for comment, but KABC-TV reported that the mail center had been evacuated.
"At 11 a.m. PDT this morning, a package delivered to one of our mailrooms was deemed suspicious. We evacuated four buildings and are conducting a thorough investigation in coordination with local authorities. Authorities have not yet identified the substance found. As of now, three of the evacuated buildings have been cleared for repopulation. The safety of our employees is our top priority and we will share additional information when it is available," spokesperson Anthony Harrison said.
By 1 p.m., officials with the FBI were on their way to the scene, spokesman Prentice Danner said. If sarin is detected at the facility, the FBI will launch an investigation, he said.
---
Life is stressful. Our weekly mental wellness newsletter can help.
You may occasionally receive promotional content from the Los Angeles Times.