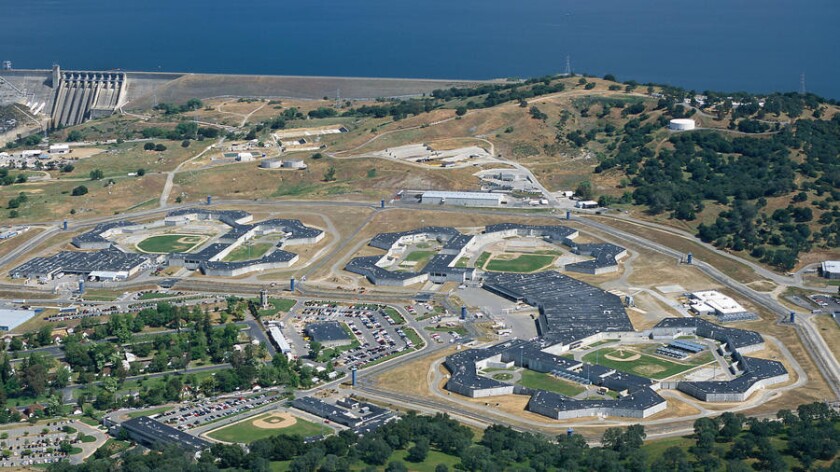 Prison authorities are investigating the death of an inmate as a homicide after the man was involved in a fight with two other inmates at California State Prison-Sacramento in Folsom.
The 63-year-old, who has not been identified, was seen fighting with inmates Joshua Kerr, 35, and Nicholas Mangelli, 28, in an exercise yard Thursday afternoon, according to a news release from the California Department of Corrections and Rehabilitation.
Prison guards used pepper spray and a blast grenade to break up the skirmish, authorities said. The older man was stabbed with a weapon made by the younger inmates, officials said.
He was taken to the prison's Central Health Building and pronounced dead less than 20 minutes later, authorities said. The man had been serving a life sentence without the possibility of parole.
The two suspects will be transferred to the prison's Administrative Segregation Unit during the homicide investigation, prison authorities said.
Kerr is serving a 22-year sentence for attempted second-degree murder with an enhancement for street gang activity and second-degree robbery. Mangelli is serving a life sentence without the possibility of parole for first-degree murder and personal use of a dangerous or deadly weapon, according to court records.
California State Prison-Sacramento is a high-security facility that houses about 2,100 inmates, including long-term prisoners and those requiring mental health assistance.
alejandra.reyesvelarde@latimes.com
Twitter: @r_valejandra
---