Kevin Spacey is target of more criminal sex crime investigations in London, now has six accusers in Britain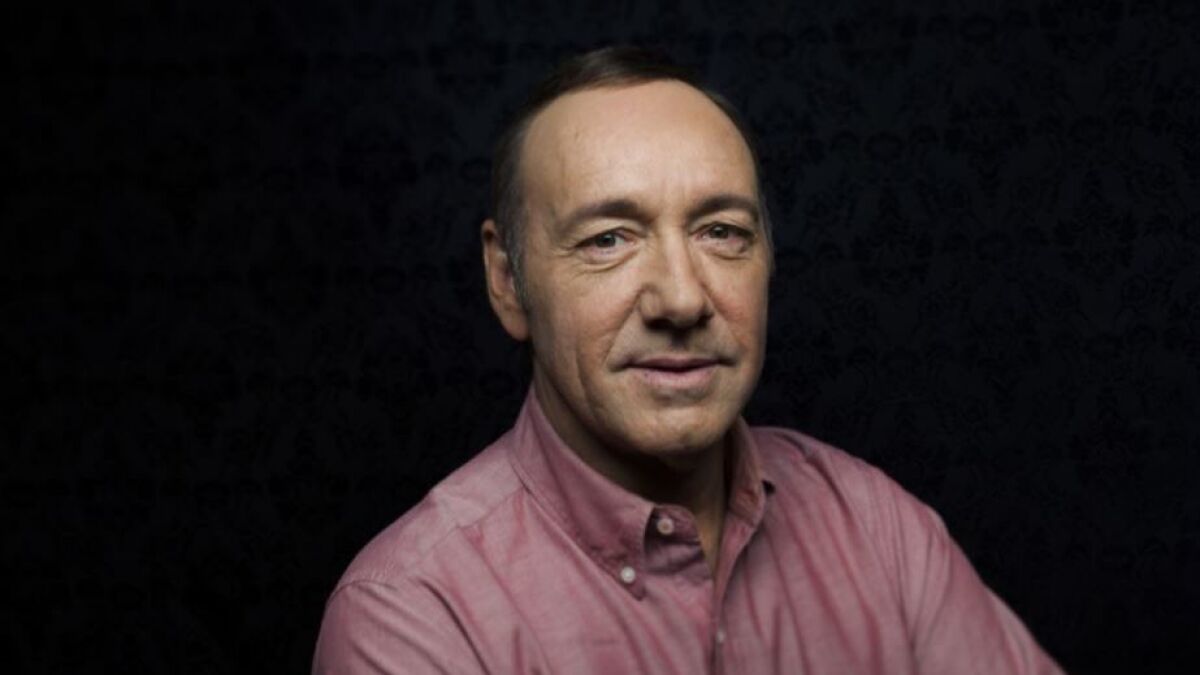 Oscar-winning actor Kevin Spacey is facing an increasing number of police investigations, as it was revealed Tuesday that London's Metropolitan Police are now looking into allegations from twice as many accusers, six.
Three people last year made sexual assault allegations against Spacey to Scotland Yard, but in the last six months another three have made reports naming him, according to sources.
The escalating allegations come as prosecutors in Los Angeles are reviewing a potential charge against the actor, while authorities in New England are also examining sexual battery allegations.
The Metropolitan police, while not naming Spacey, outlined the allegations contained in three new reports its detectives have taken this year. A man on Feb. 8 reported an allegation of sexual assault in 2008 in Lambeth. Six days later, another man reported a sexual assault in 2013 in Gloucester. Then on April 17, police received an allegation of a sexual assault said to have occurred in 1996 in Westminster.
Spacey, 58, the former artistic director of the Old Vic theater, based in Lambeth, was already the subject of three investigations involving alleged sexual assaults in 2005 and 2008 in that London borough and another in 2005 in Westminster.
The Old Vic said it had received 20 allegations of inappropriate behavior involving Spacey. Meanwhile, the Los Angeles County district attorney's office is continuing to review a sexual abuse allegation against him. The L.A. County Sheriff's Department Special Victims Bureau began an investigation an alleged sexual assault involving Spacey on Dec 11, 2017, according to Sheriff's Department spokeswoman Nicole Nishida.
The male accuser in that case alleged that the assault occurred in October 1992 in West Hollywood. Officials have declined to give specifics about this accusation against Spacey, but the date would make it impossible to prosecute.
Any sex crime involving an adult that occurred in 1992 would fall outside California's statute of limitations. Two years ago, California lawmakers enacted a law eliminating the previous 10-year statute of limitations for rape — the most serious of sex crimes — but that does not include offenses prior to 2016. Spacey also is facing criminal investigation in Nantucket, Mass., after an 18-year-old reported to authorities in November that Spacey grabbed his genitals in a bar in 2016.
The two-time Oscar winner has been accused of sexual misconduct by at least 15 men; the alleged incidents span his decades in film and on the stage. In October, actor Anthony Rapp alleged that in 1986, when Rapp was 14, Spacey made sexual advances toward him in a hotel room. Since then, several men have come forward to accuse the actor.
After Rapp made his allegation, Spacey issued a statement saying he did not remember the incident but apologized for "deeply inappropriate drunken behavior."
As the number of alleged incidents escalated, Netflix cut Spacey from his lead role in the award-winning series "House of Cards." Ridley Scott also edited out Spacey from his lead role in "All the Money in the World," reshooting parts of the film with Christopher Plummer as John Paul Getty Sr. Amid the wave of accusations, Spacey admitted himself to a sexual treatment facility in Arizona.
Twitter: @lacrimes
The stories shaping California
Get up to speed with our Essential California newsletter, sent six days a week.
You may occasionally receive promotional content from the Los Angeles Times.