5.1 earthquake: Vin Scully calls it during Dodgers game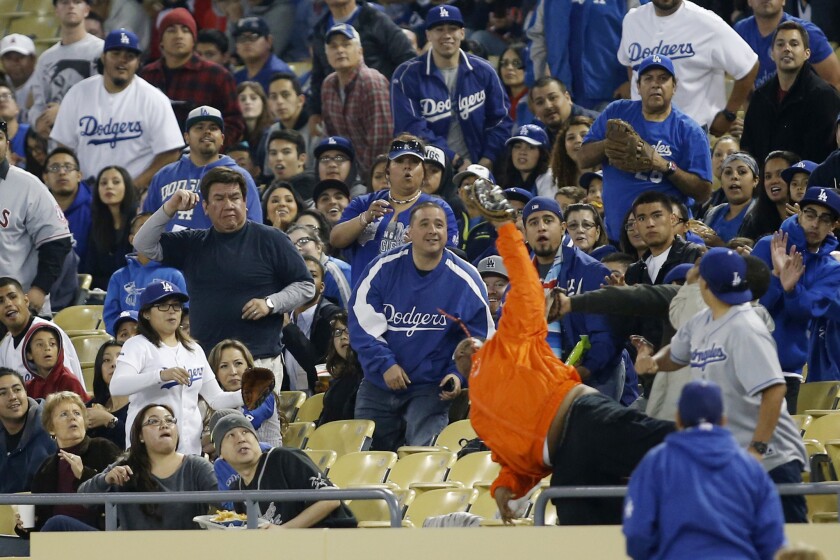 Vin Scully was calling the Freeway Series at Dodger Stadium when the 5.1 earthquake Friday night made some news.
The quake occurred during the 6th inning.
"A little tremor in the ball park," Scully said. "I am not sure if the folks felt it, but we certainly felt it here."
"A tremor and only that thank goodness," he added.
The baseball game went on without incident.
Scully later recounted the massive 1989 Loma Prieta earthquake in the Bay Area, which occurred just before a game of the World Series.
No damage was reported in Los Angeles from the Friday quake, which was centered in La Habra.
---
The perils of parenting through a pandemic
What's going on with school? What do kids need? Get 8 to 3, a newsletter dedicated to the questions that keep California families up at night.
You may occasionally receive promotional content from the Los Angeles Times.