'Racism and nationalism rooted in fear,' L.A. archbishop says after Charlottesville violence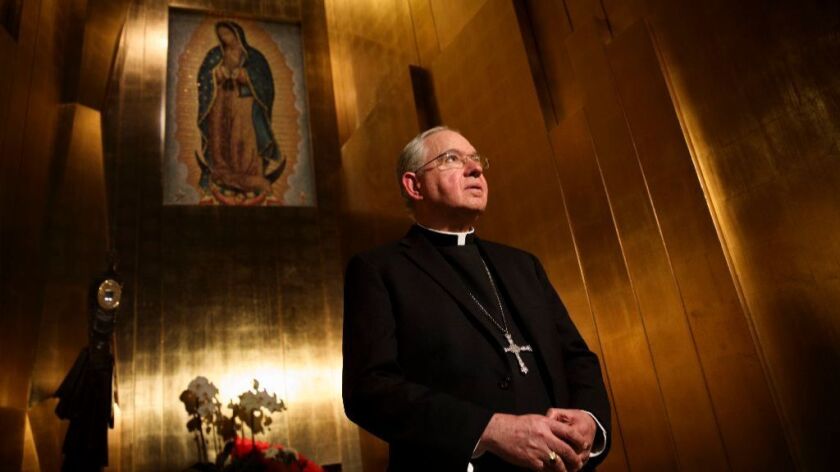 In sermons delivered this weekend, Los Angeles Archbishop Jose H. Gomez spoke out about the racially charged violence in Charlottesville, Va., and urged Catholics to be an "instrument of healing and unity."
"We are seeing in our country a new kind of racism and nationalism," Gomez said. "It is a racism and nationalism rooted in fear."
Gomez said some of the fear is about "what is happening in our society," referring to the racial tensions that have divided the country following the white supremacy rally in Charlottesville last weekend that left one person dead and several others injured.
"Our country has become so angry and bitter, so divided — in so many different areas," he said. "There is no place in the Church — and there is no place in American society — for racism and prejudice against people based on their race or nationality."
He also noted that the national debate over immigration reform has been marked by "a lot of racism and nativism… even among Catholics."
"This is all wrong and it needs to stop!" Gomez said. "Our task is to bring people together, to build bridges and open doors and make friendships among all the diverse racial and ethnic groups and nationalities in our country."
Gomez was not the only spiritual leader to speak out this weekend.
Orange County pastor Greg Laurie denounced white nationalists and called for a "spiritual awakening" as he kicked off an annual Christian retreat in Anaheim on Friday attended by more than 25,000 people.
"For the followers of Jesus, there is no place for racial bigotry or prejudice of any kind," Laurie told the crowd gathered in Angel Stadium. "I see people carrying these crosses and wearing swastikas and talking about white supremacy. There is no race that's superior to another. We're all part of a human race."
---
The stories shaping California
Get up to speed with our Essential California newsletter, sent six days a week.
You may occasionally receive promotional content from the Los Angeles Times.