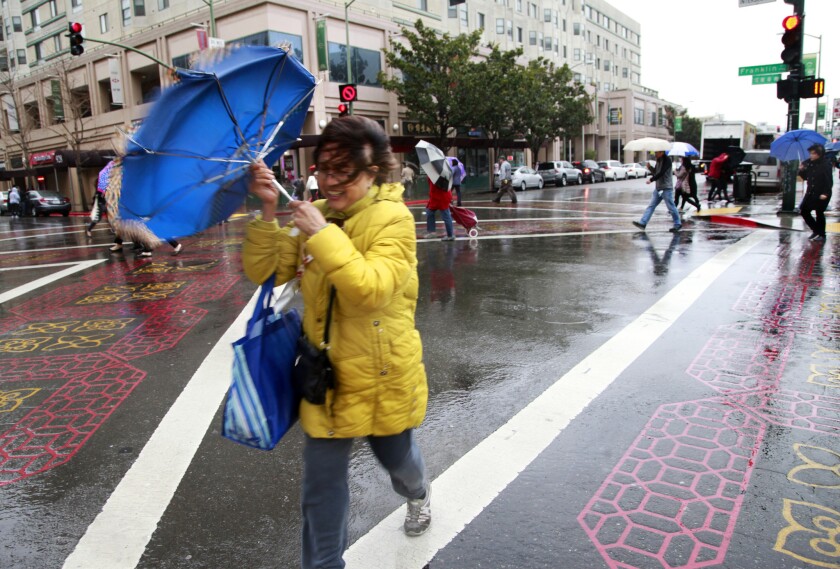 The Asian population now outnumbers the white population in two Northern California counties, according to the latest census data.
The 2018 numbers released Thursday show that while the overall population continued to increase in California, albeit slowly, the white population declined in Santa Clara County as the Asian population increased from 2014 to 2018. A similar trend started in Alameda County in 2015, according to census numbers.
The difference in Alameda, which includes Oakland, is slight. Not including Native Hawaiians and other Pacific Islanders (which the Census breaks out separately from the Asian count) or the Hispanic population (which the Census includes in its white population category), 40.07% of the county's makeup is Asian, while 40.04% is white. In Santa Clara, which includes San Jose, the difference is greater, with 50.41% Asian compared with 41.57% white.
California, where roughly 6.9 million Asians reside, is the only state with an Asian population of more than 5 million. Los Angeles County has the greatest Asian population size in the U.S., at more than 1.5 million.
According to a 2018 study from the organization Asian Americans Advancing Justice-Los Angeles, the population of Asians surpassed whites in San Gabriel Valley.
The census data include people who identify as being two or more races.
Aging is a major factor in population counts. In California, and throughout the country, the senior population is growing at a faster rate than any other demographic.
"The nation is aging — more than four out of every five counties were older in 2018 than in 2010. This aging is driven in large part by baby boomers crossing over the 65-year-old mark. Now, half of the U.S. population is over the age of 38.2," said Luke Rogers, the Chief of the Population Estimates Branch at the Census Bureau. "Along with this general aging trend, we also see variation among race and ethnicity groups both in growth patterns and aging."
Times staff writer Ben Welsh contributed to this report.
---