UC Berkeley suspends professor for sexual harassment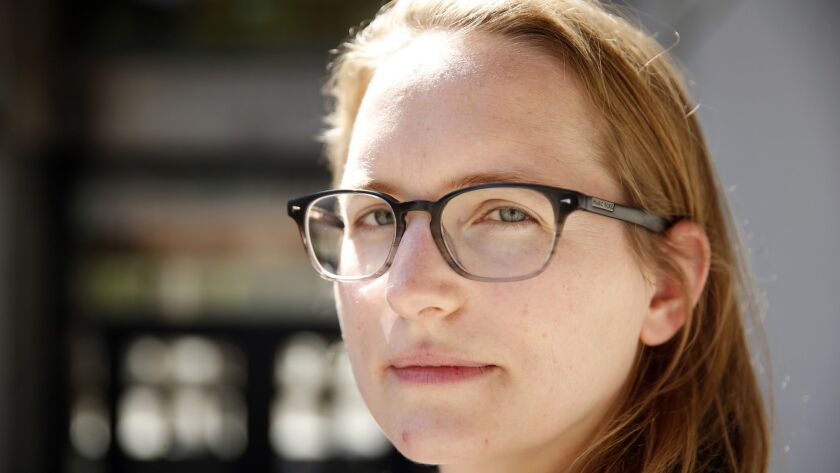 Reporting from Berkeley —
UC Berkeley has suspended a prominent architecture professor for three years without pay for sexually harassing a graduate student and abusing his power for personal gain.
Professor Nezar AlSayyad, who was also chair of the Center for Middle Eastern Studies for nearly two decades until 2014, was found to have engaged in a "pattern of sexual harassment [that] created a hostile environment," university spokeswoman Janet Gilmore said in a statement Monday.
The finding was based on a complaint filed in 2016 by UC Berkeley doctoral candidate Eva Hagberg Fisher.
A campus investigation found that AlSayyad, who was one of Hagberg Fisher's advisors, had spent months ingratiating himself with her before placing his hand on her upper thigh, proposing they become "close friends" and suggesting they go to Las Vegas, according to a report published Monday in the San Francisco Chronicle.
The investigation found that AlSayyad tried to isolate Hagberg Fisher from other faculty members and establish himself as her most important supporter, "thereby using his power for personal gain," the Chronicle reported, quoting an email that Vice Provost Benjamin Hermalin sent last week to Hagberg Fisher.
Based on the investigation's findings, Chancellor Carol Christ decided last week to place AlSayyad on a three-year suspension without pay effective immediately, the university statement said.
AlSayyad's gross salary in 2017 was $237,000, according to the university's payroll website.
"The chancellor found that between 2012-14, Al Sayyad engaged in a pattern of unwelcome, manipulative and divisive behavior," the university said in its statement, which listed a number of additional restrictions on AlSayyad, who has taught at UC Berkeley since 1985.
During his three-year suspension, AlSayyad is barred from nonpublic areas of the campus and cannot teach or supervise new graduate students, the university statement said.
Through his attorney, AlSayyad denied engaging in any misconduct, the Chronicle said. He did not immediately respond to an email seeking comment.
AlSayyad is one of several UC Berkeley employees in recent years to face sexual harassment allegations that the university says has prompted it to intensify and reform its response to sexual misconduct.
---
Life is stressful. Our weekly mental wellness newsletter can help.
You may occasionally receive promotional content from the Los Angeles Times.