Killer sentenced to death for 1980 robbery at L.A. Bob's Big Boy loses appeal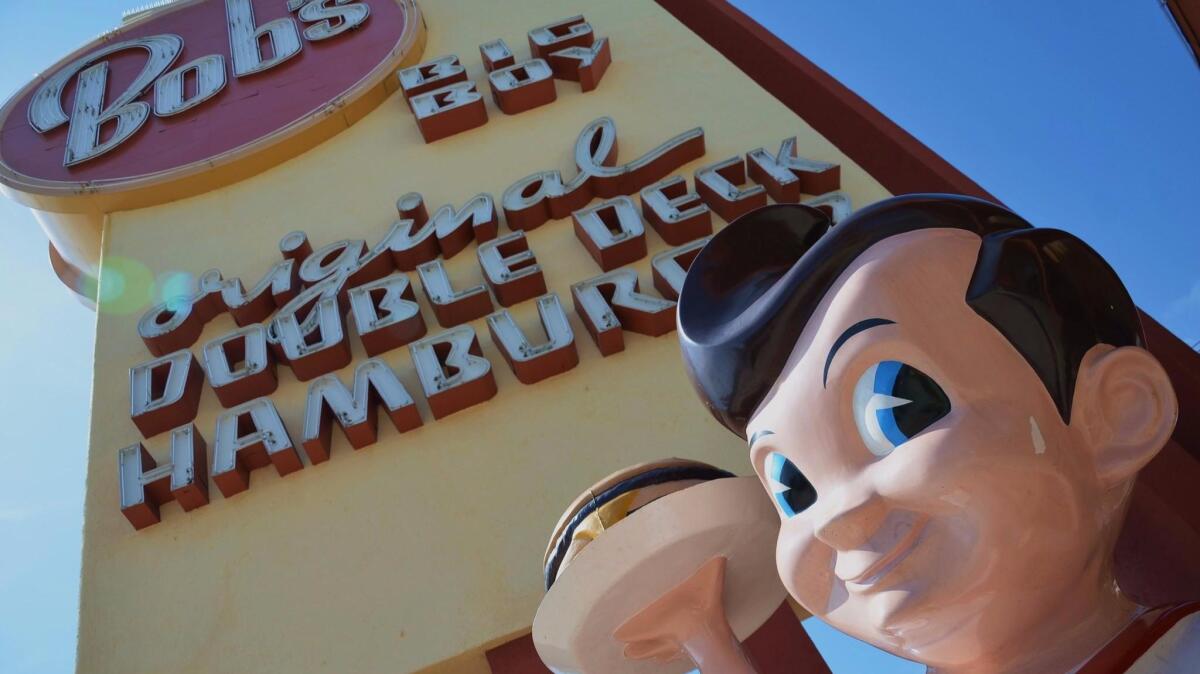 A federal court on Friday rejected an appeal by a man sentenced to death for killing four people and seriously injuring several others during a 1980 robbery at a Los Angeles Bob's Big Boy.
Ricardo Rene Sanders, convicted of four first-degree murders, challenged his conviction and sentence on various grounds. His key contention was that eyewitnesses lied during his 1982 trial.

For the record:
6:40 p.m. Oct. 13, 2017A previous version of this story misspelled one victim's name as Dita Agtani. It is Dita Agtane.
A three-judge panel of the U.S. 9th Circuit Court of Appeals unanimously rejected Sanders' challenges, deciding that he had failed to prove that the witnesses lied or that the prosecutor knowingly put on false testimony.
The deadly robbery occurred about 2 a.m. on Dec. 14, 1980, at the Bob's Big Boy on La Cienega Boulevard. Sanders and an accomplice, Franklin Freeman Jr., forced their way into the restaurant just as it was closing, the court said.
Two customers and nine employees were herded into a walk-in freezer, forced to give up their wallets and valuables and ordered to turn around and kneel, facing a wall, according to the 9th Circuit. Sanders and Freeman then fired into the victims' backs until their ammunition ran out.
Four eyewitnesses and two informants testified against Sanders.
Freeman, who was tried separately, was sentenced to life without the possibility of parole. Carletha Stewart, who was charged with taking part in the planning, pleaded guilty to murder and received a life sentence.
In addition to taking the personal belongings of the victims, the robbers obtained $1,300 from the restaurant's safe.
Those who died were David Burrell, a customer; Dita Agtane, a waitress; Ahmad Mushuk, a cashier; and Cesario Luna, a busboy.
Twitter: @mauradolan
ALSO
Death toll rises to 31, more victims identified in deadly Northern California fires
Train derails in Lincoln Heights
State Bar recommends a 1-year suspension for O.C. prosecutor for withholding evidence
Sign up for Essential California for news, features and recommendations from the L.A. Times and beyond in your inbox six days a week.
You may occasionally receive promotional content from the Los Angeles Times.