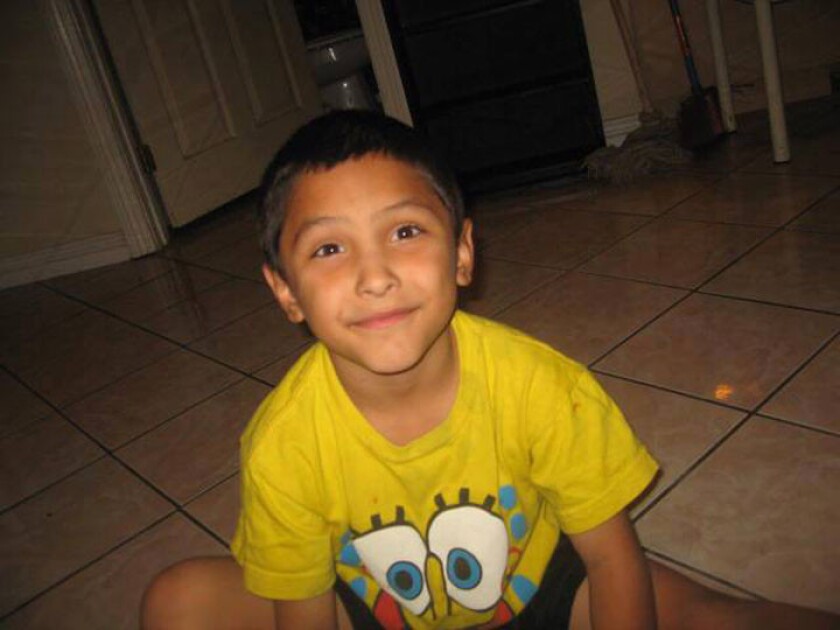 Gov. Jerry Brown's administration has quietly drafted a bill that would gut key portions of the state's landmark law requiring child protective services agencies to release records when a youth dies of abuse or neglect. A vote is expected within the next week.
It is the second time in two years that California Department of Social Services Director Will Lightbourne has introduced the bill on an emergency basis through a "trailer bill," introduced as part of the state's May budgeting process. That approach bypasses the usual committee review and fast-tracks the proposal for a vote.
Since the state implemented the law to increase transparency in 2008, reporters have accessed social worker case notes and other files that revealed inadequacies in the state's child welfare system, including instances of social workers disregarding policies and allowing children to remain in conditions that proved fatal.
In response to news stories based on those reports, state and county officials implemented a battery of child protection reforms that child welfare advocates credit with reducing the number of children who die because of abuse and neglect.
This is an item that has …impassioned support and heated opposition. Clearly, it is not cooked enough.
Sen. Holly Mitchell (D-Los Angeles)
Earlier this year, Los Angeles County prosecutors filed criminal charges against four social workers who handled the case of 8-year-old Gabriel Fernandez in the months before he was tortured and killed. The case was first reported in The Times based on information that included documents released through the disclosure law.
The social workers union has staged protests against the criminal charges and worked with the administration to craft the bill that would reduce public scrutiny of the case files for child fatalities. The state child welfare directors association also supports the administration's bill.
The bill currently under consideration would relax deadlines for the release of records and keep the names of social workers secret. It would deny the public access to original case notes, instead providing abbreviated summaries of how the government attempted to protect vulnerable children.
The family's full history with child protective services would also be reduced, and new restrictions would be put in place to remove information provided by witnesses.
State officials said the provisions were necessary to protect surviving children and adults who were not responsible for the abuse, but department spokesman Michael Weston said he was not aware of any cases in which the current procedure had harmed anyone.
Weston released a survey of other states' policies on abused or neglected children's deaths that showed most of the reviewed states release full records instead of summaries.
Lightbourne said that members of the public who are unhappy with the information released under the law can file court petitions for more records, but such petitions can take years in Los Angeles County because of court backlogs.
Lightbourne said that he was proposing the changes to comply with federal requirements to update guidelines.
Bill Grimm, a senior attorney at the National Center for Youth Law who also lobbied for passage of the original law, testified at a hearing on Wednesday, saying: "We agree with the department that a change in law is needed … but this bill is not that law."
Sen. Holly Mitchell (D-Los Angeles), who chaired the hearing, pledged further deliberations before a decision.
"This is an item that has … impassioned support and heated opposition," she said. "Clearly, it is not cooked enough."
---