Endangered California condors released back into wild on camera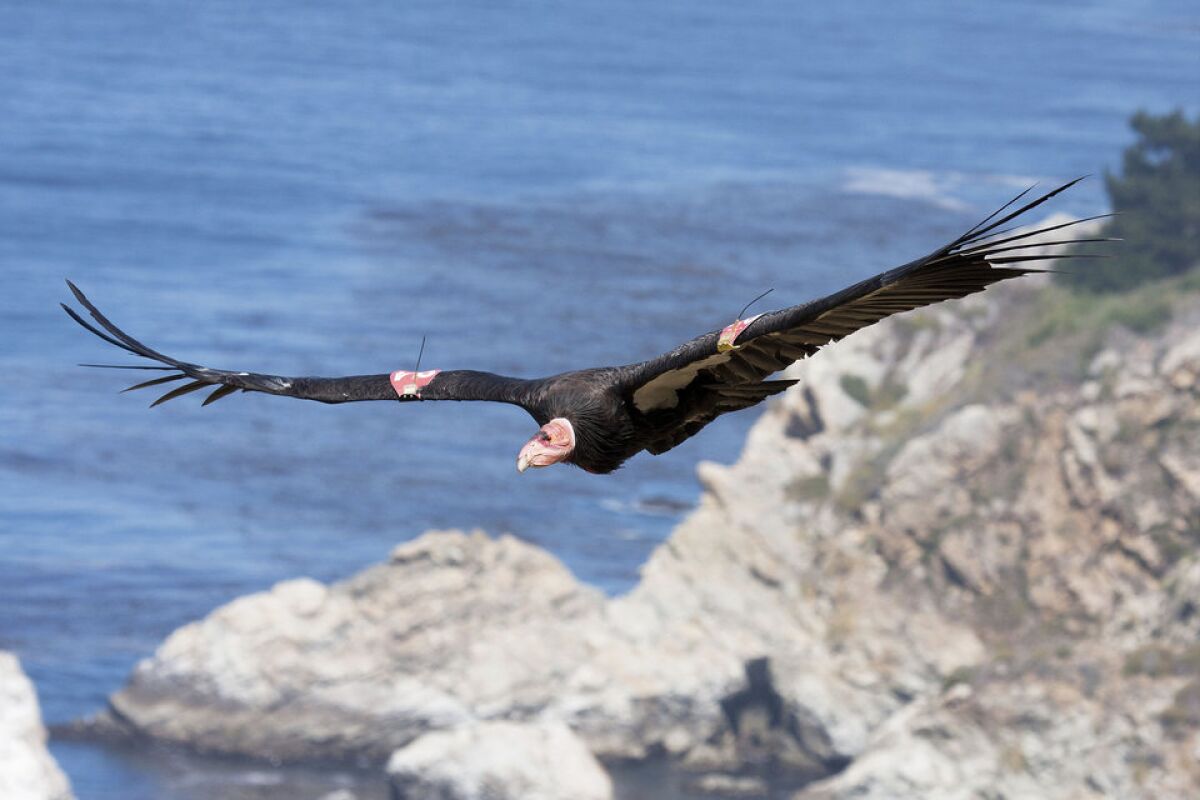 Animal lovers from around the world will have a chance to view the release of four endangered California condors Tuesday morning, thanks to another new webcam that will live stream the event online.
At 10 a.m. PDT, Ventana Wildlife Society biologists in collaboration with the Oakland Zoo will swing open an enclosure door and watch as the condors transition into the wild. There will be two cams up and running, viewable here and here.
But in a news release, Ventana Wildlife Society Executive Director Kelly Sorenson tried to temper expectations.
PHOTOS: 21 California condors treated for lead toxicity at L.A. Zoo
"A typical condor release is largely uneventful as we want the birds to comfortably and slowly make this transition successfully," Sorenson said. "The actual release itself is just the opening of the enclosure door and is the kind of thing that is best watched over a period of days and even weeks since it is up to the condors what they do next."
One of the birds has a special connection to Los Angeles. Condor #646 suffered a broken wing in 2013 and was taken to the Los Angeles Zoo for treatment at just 2 months old. Officials say she is now ready to be released less than a mile from her parents and the nest she was born in.
The other three birds scheduled to be released are male and all under 3 years old.
As of as of Jan. 31, officials said only a few hundred condors are still living and just more than half are in the wild.
Tuesday's release will be streamed on a new webcam. The first California condor cam was installed in October. Officials say both cameras have transformed how field crews at Ventana Wildlife Society monitor the health of condors on a daily basis.
---
The stories shaping California
Get up to speed with our Essential California newsletter, sent six days a week.
You may occasionally receive promotional content from the Los Angeles Times.