Paul Walker died of injuries, burns 'within seconds,' coroner says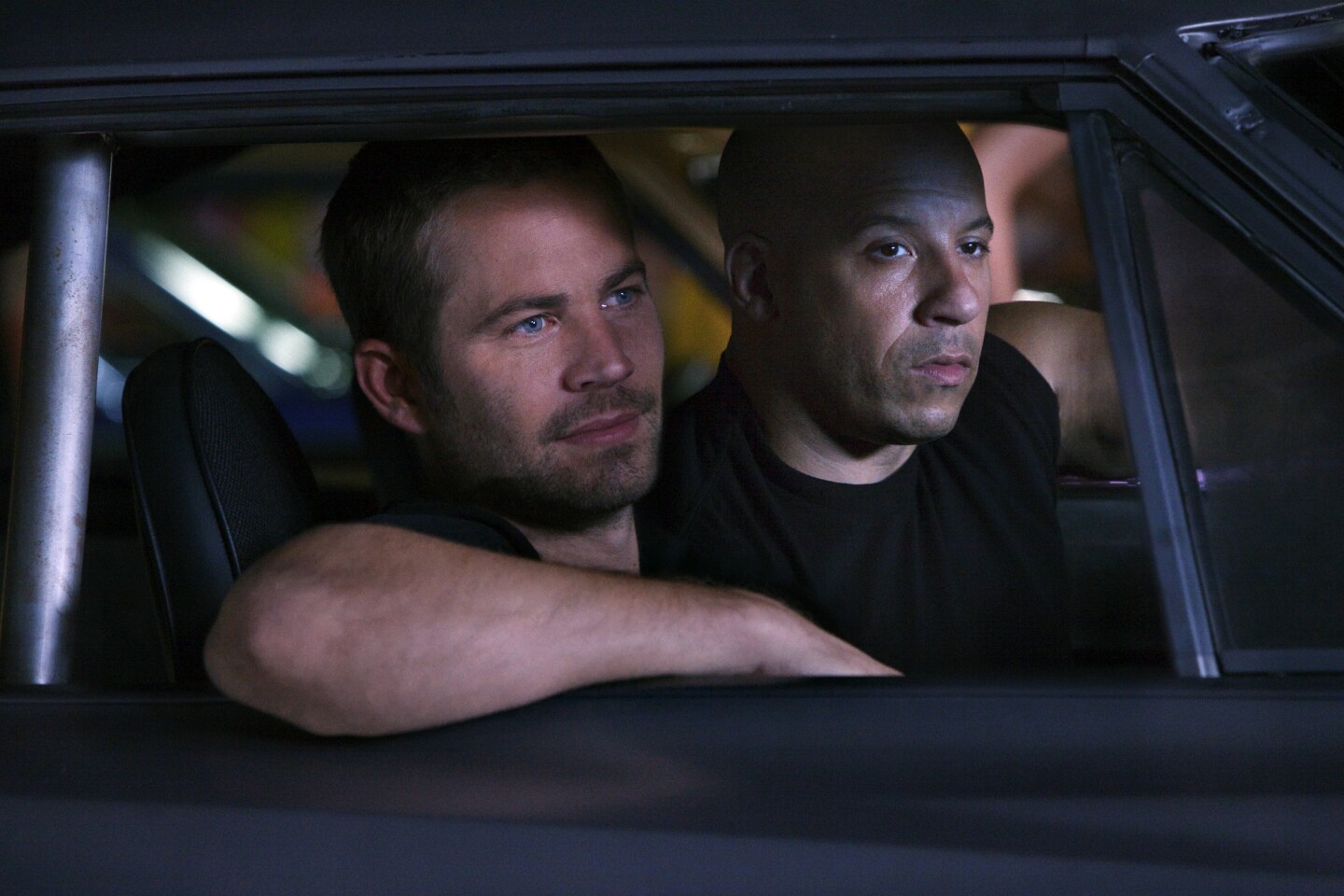 Paul Walker, who died at 40 in car crash in Valencia, had been filming Fast Five with costar Vin Diesel at the time of his death.
(Jaimie Trueblood / Universal Pictures)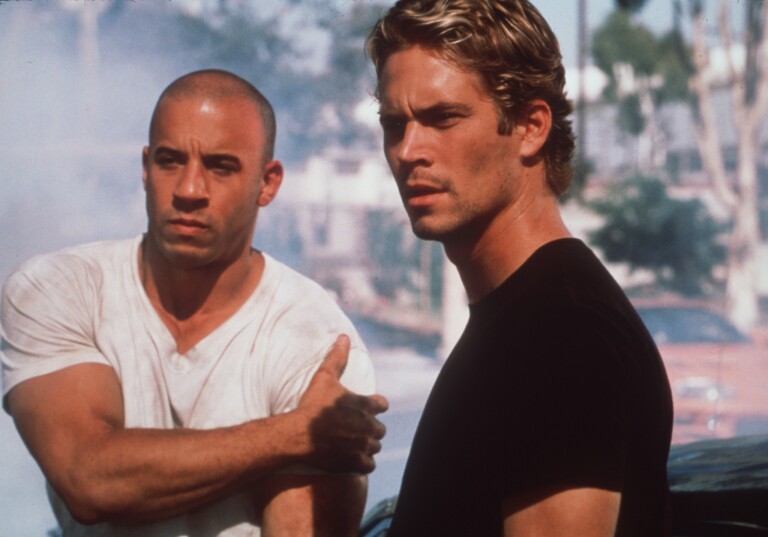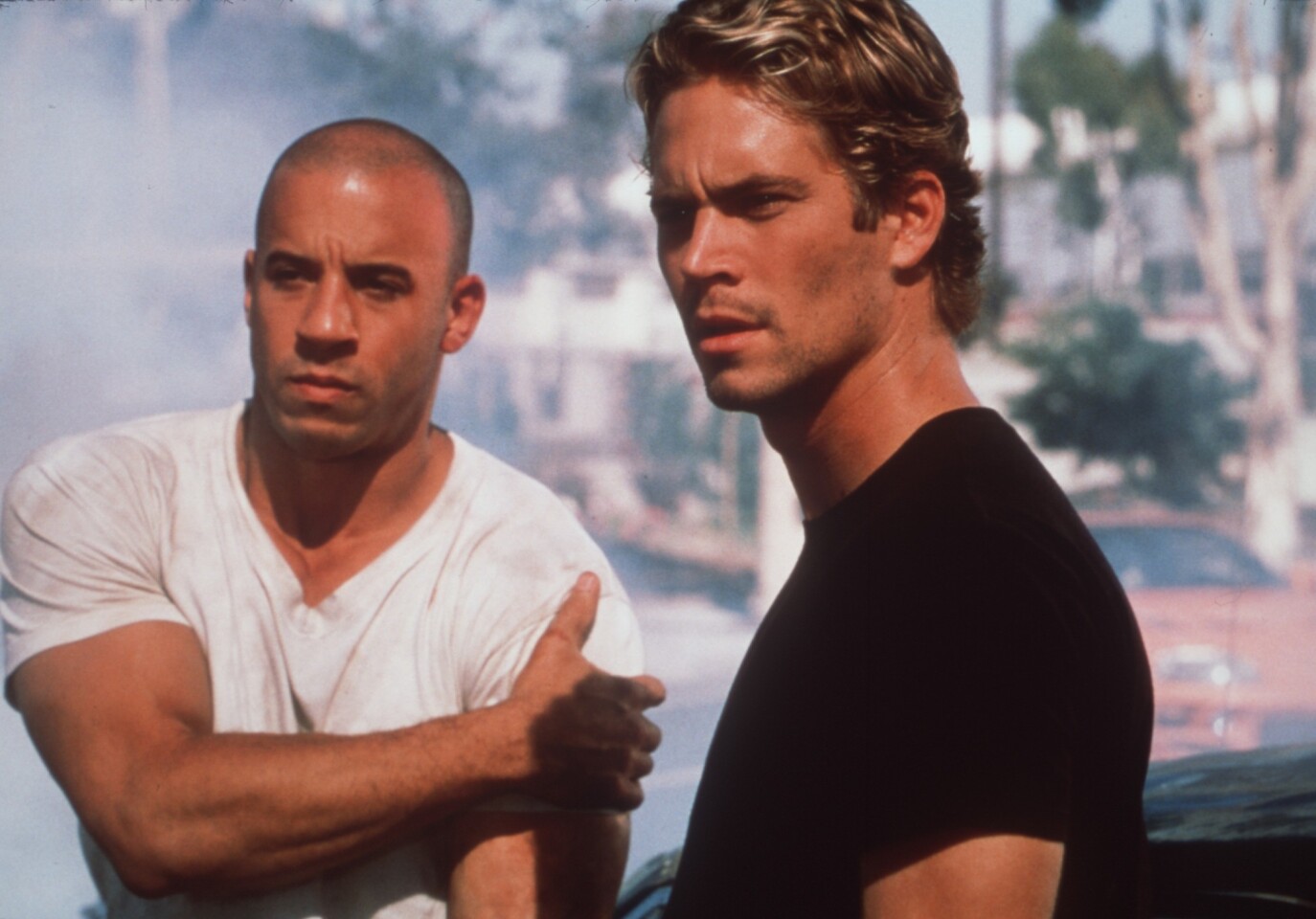 Vin Diesel and Paul Walker drive the city streets as if they own them in the movie "The Fast and the Furious."
(Bob Marshak / Universal Studios)
Mia (Jordana Brewster) finds herself attracted to Brian (Paul Walker) unaware that he's an undercover cop in the movie "The Fast and the Furious."
(Bob Marshak / Universal Studios)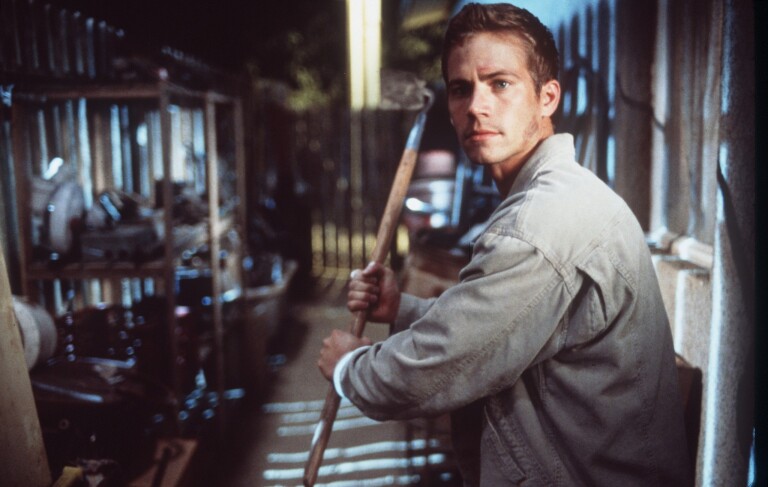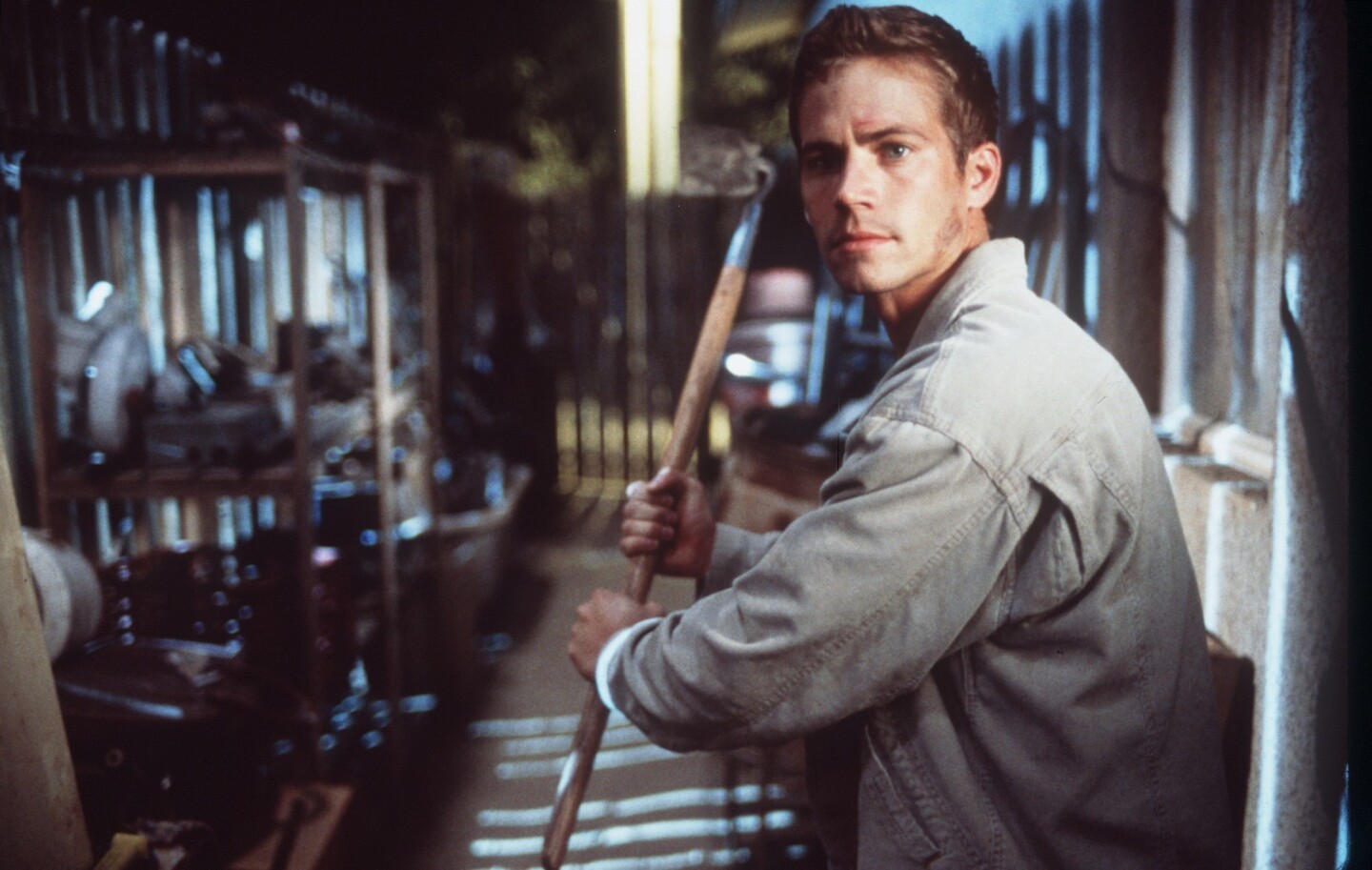 Paul Walker as Lewis in the movie "Joy Ride."
(Richard Foreman / 20th Century Fox)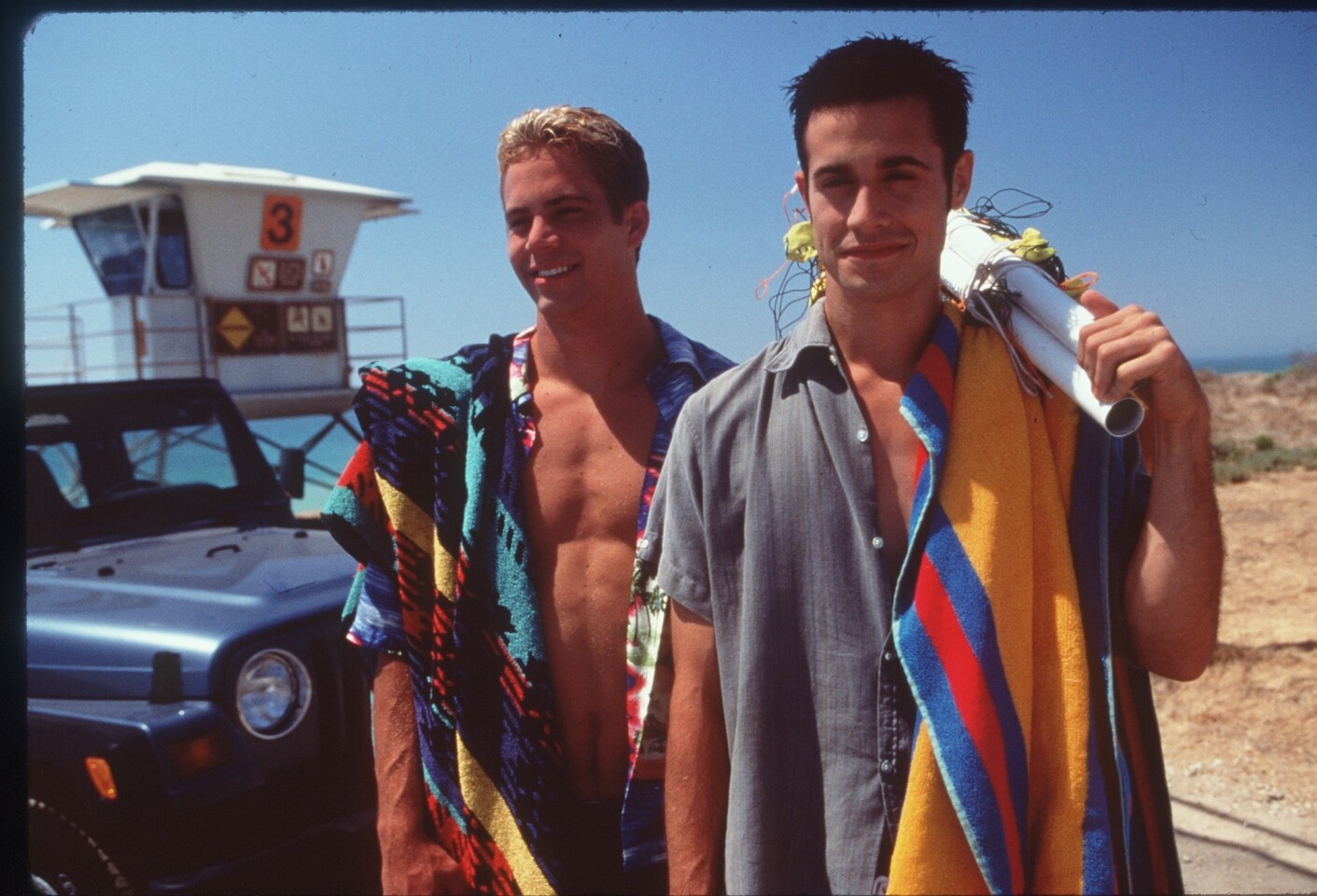 Paul Walker and Freddie Prinze Jr. in Robert Iscove's "She's All That" a 1998 Miramax release.
(Claudette Barius / Miramax Films)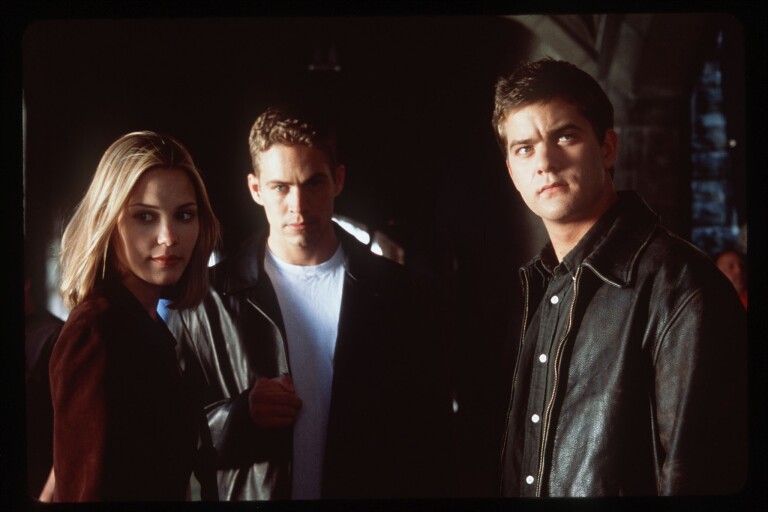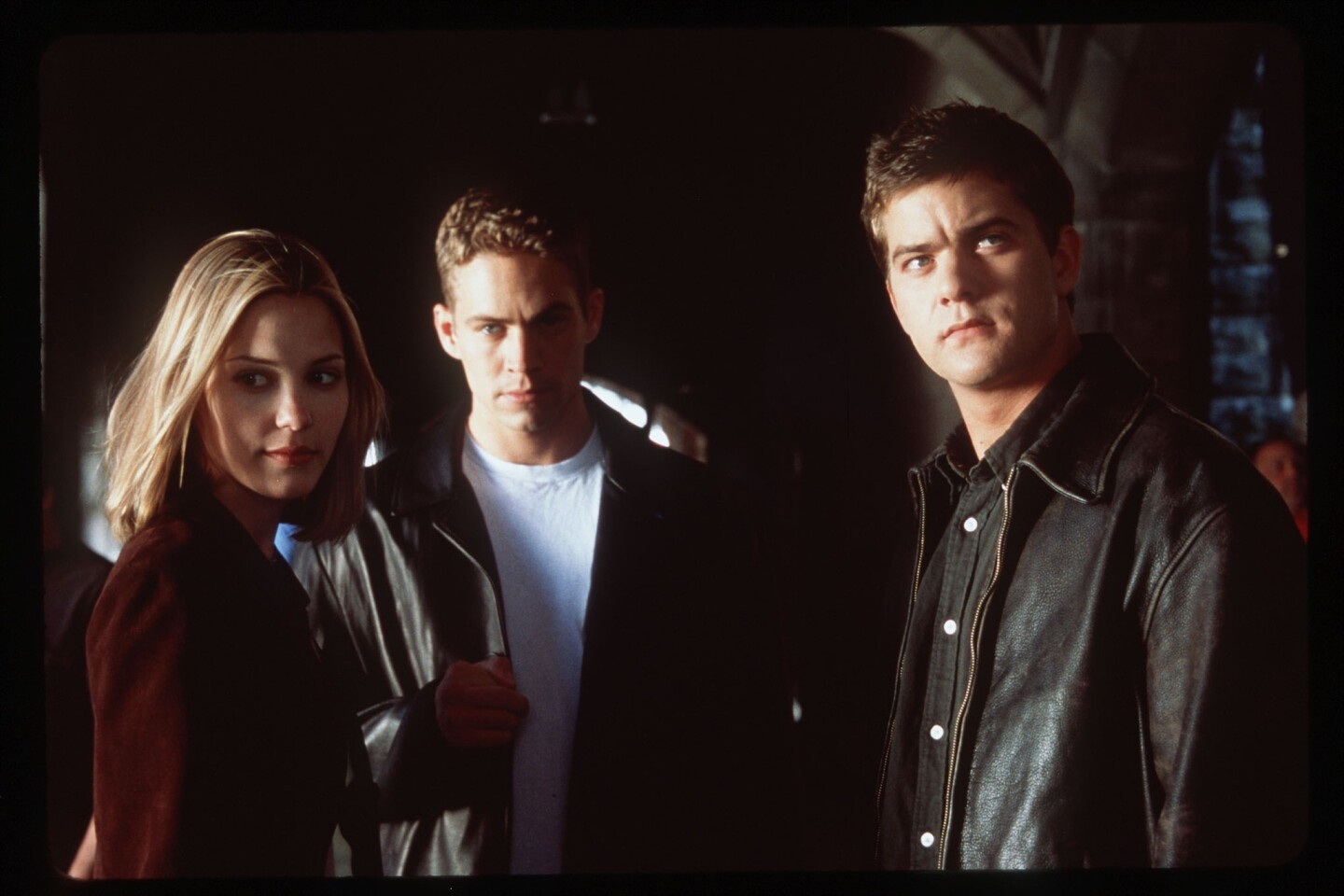 Leslie Bibb, Paul Walker and Joshua Jackson star in "The Skulls," released in 2000.
(George Kraychyk / Universal Pictures)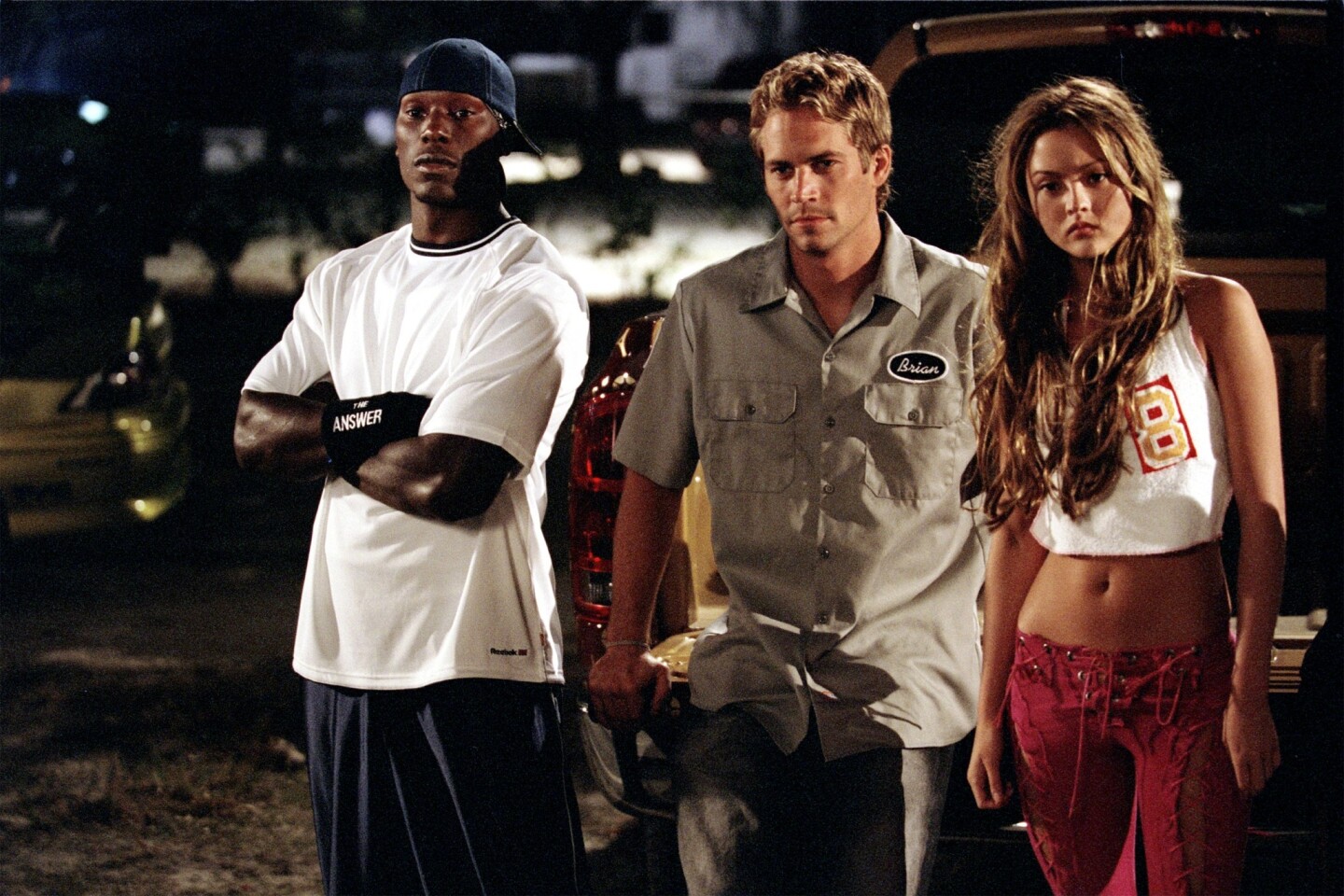 Tyrese, Paul Walker and Devon Aoki of the movie "2 Fast 2 Furious."
(Eli Reed / Universal Studios)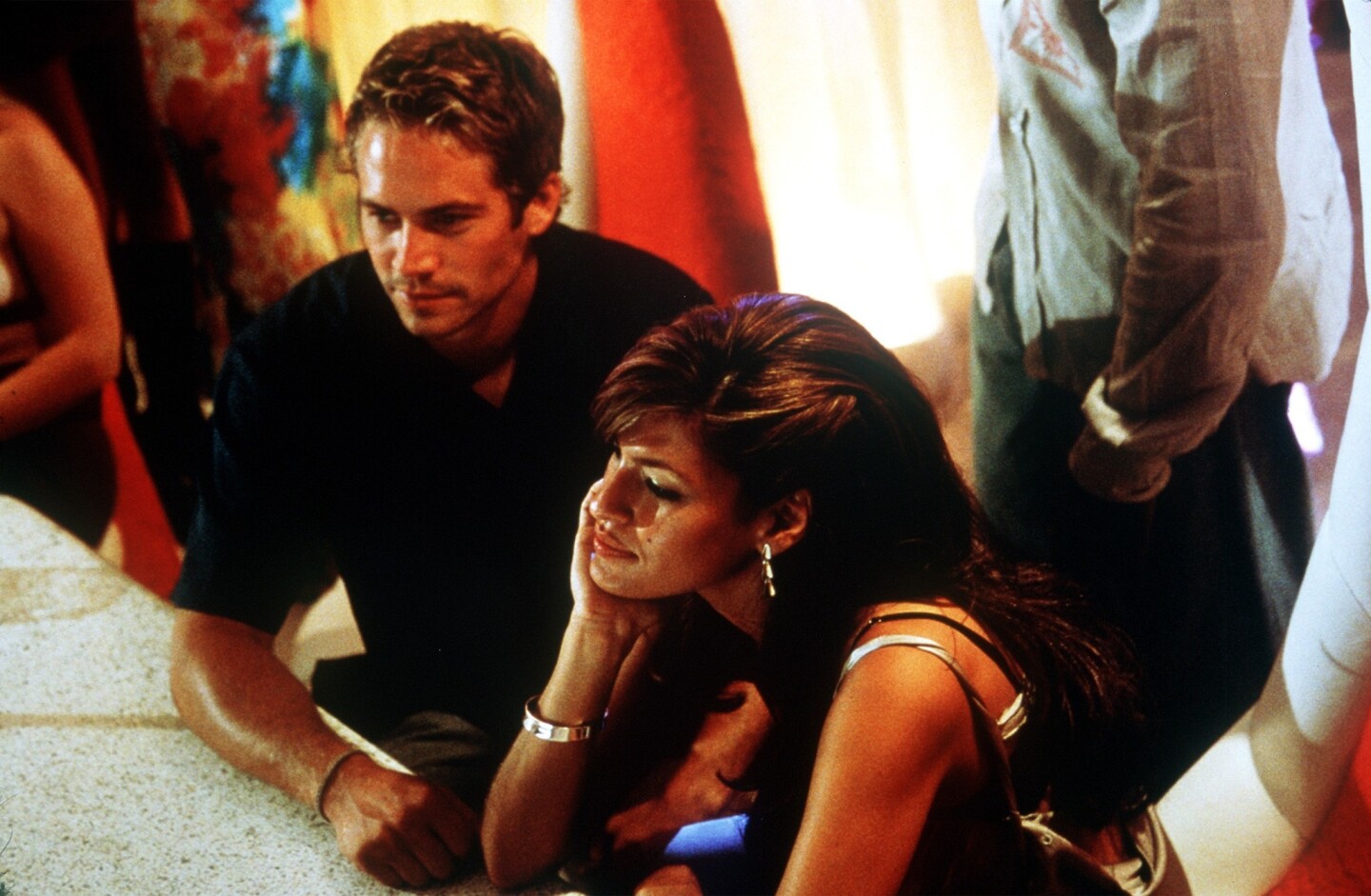 Paul Walker as Brian O'Conner and Eva Mendes as Monica Puentes on the set of the movie "2 Fast 2 Furious."
(Eli Reed / Universal Studios)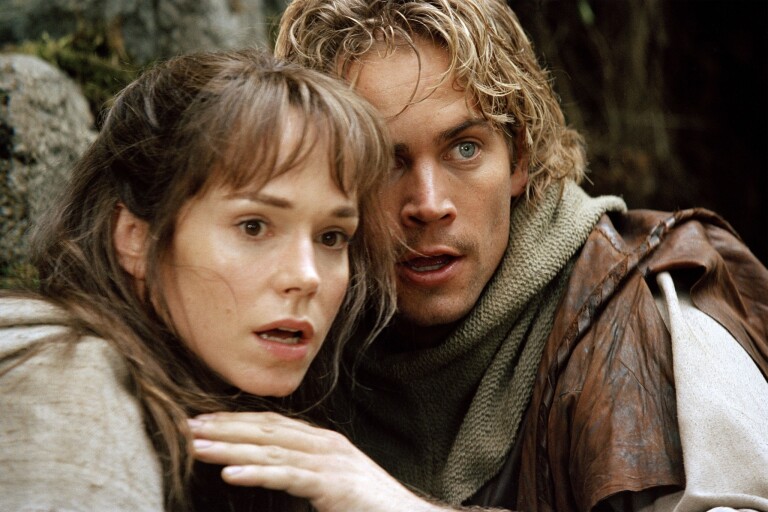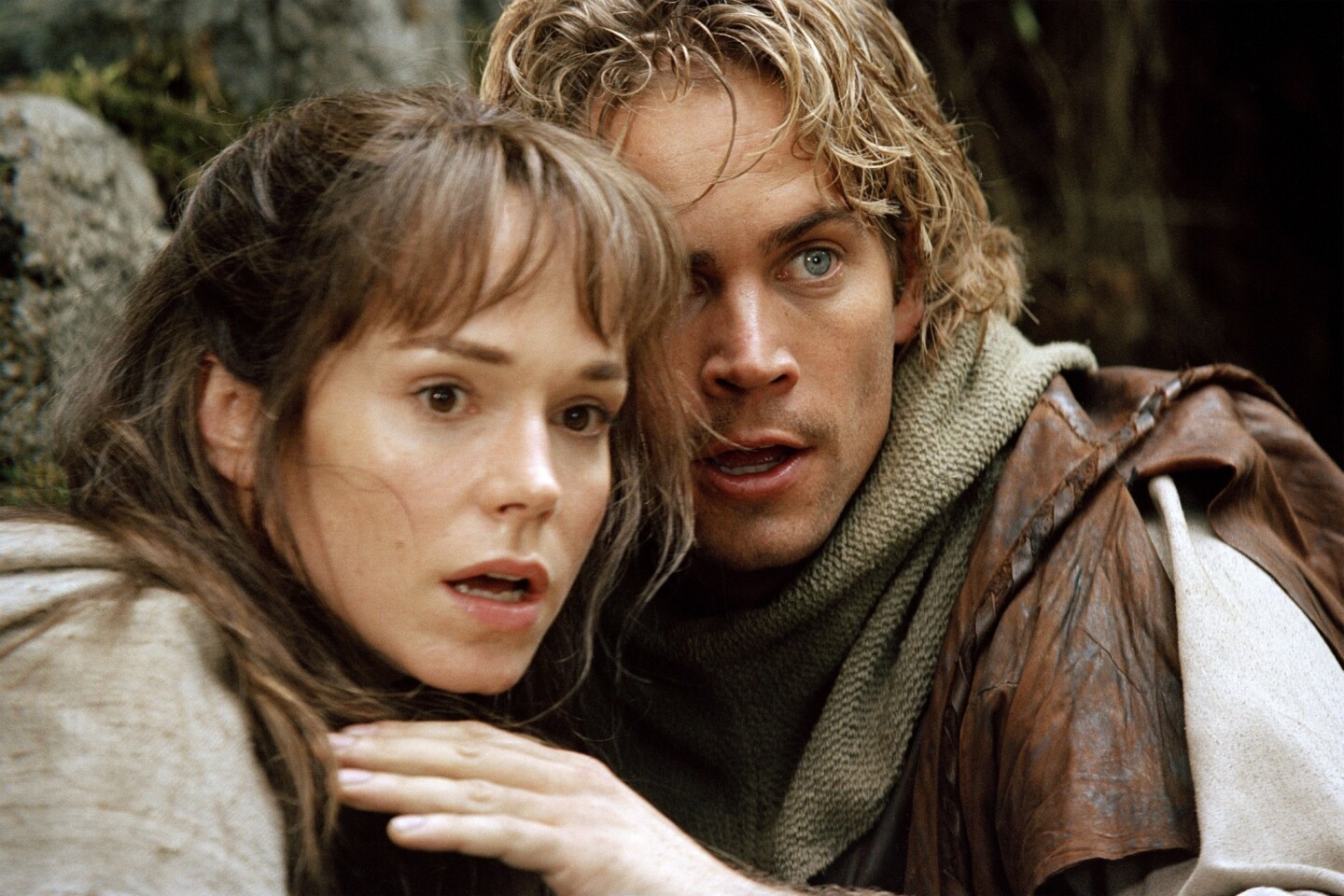 Frances O'Connor as Kate Ericson and Paul Walker as Chris Johnston in the movie "Timeline."
(Philippe Bosse / Paramount Pictures)
Penelope Cruz and Paul Walker in the movie "Noel."
(Takashi Seida / Red Rose Production)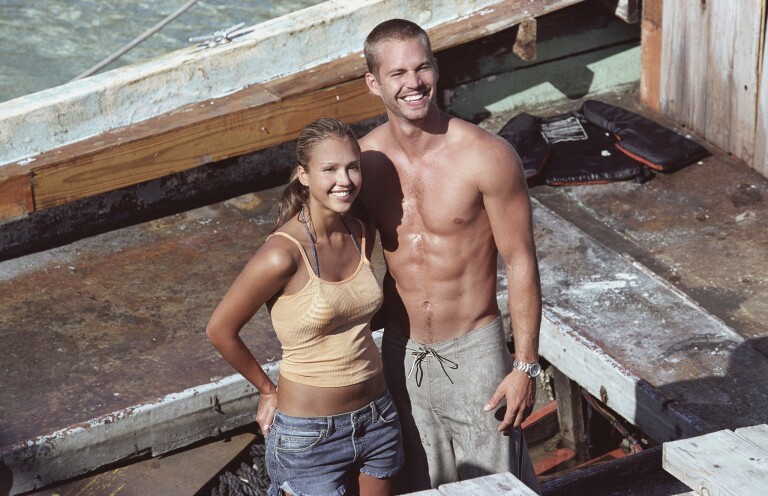 Jessica Alba and Paul Walker star as Sam and Jared in the movie "Into the Blue."
(John P. Johnson / MGM Pictures)
Paul Walker as mob member Joey Gazelle in the 2006 crime drama "Running Scared."
(Larry D. Horricks / New Line Productions)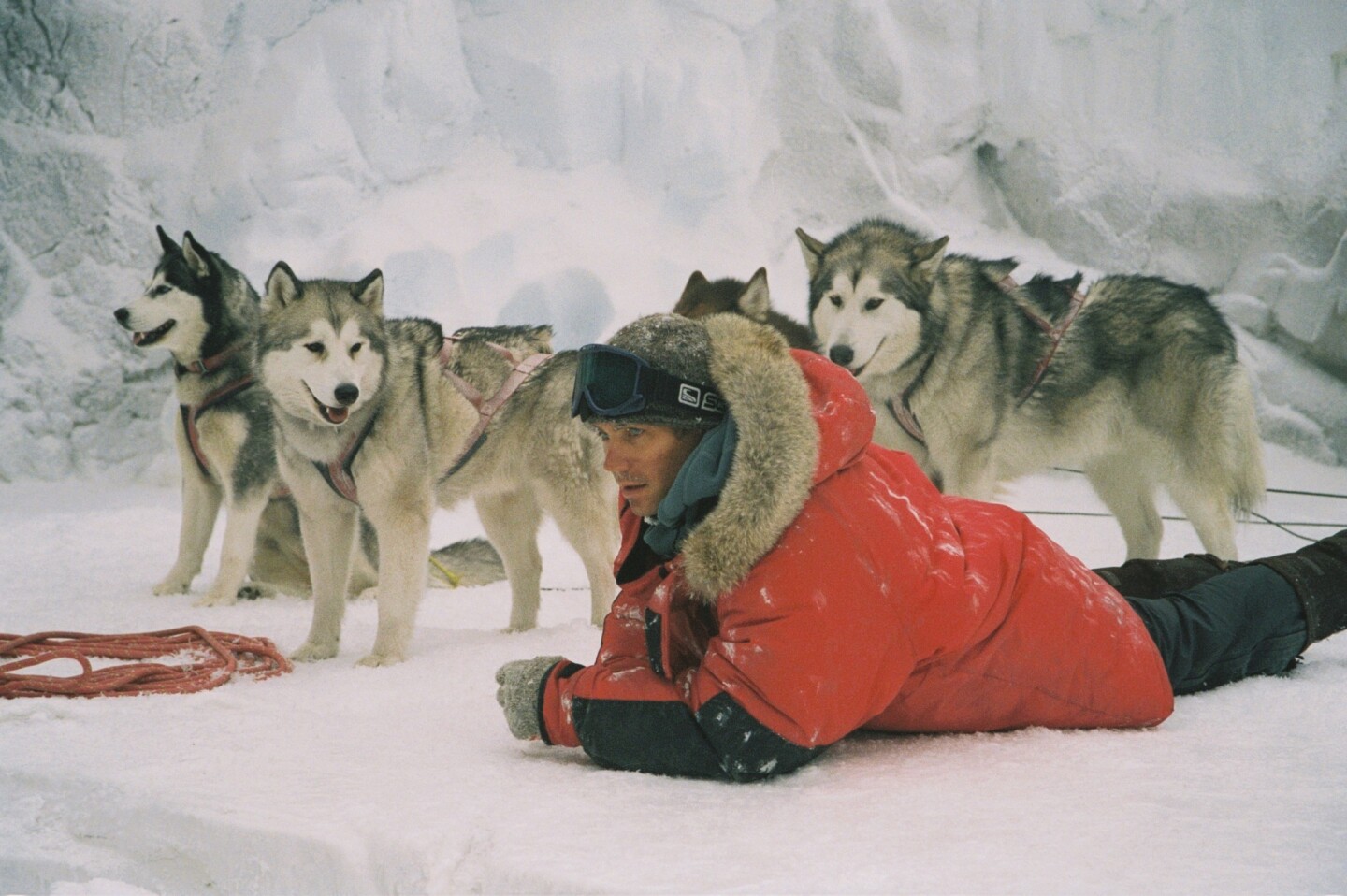 Paul Walker, (pictured), Jason Biggs and Bruce Greenwood play three members of an Antarctic scientific research team forced to leave behind, then later attempt to rescue, their loyal sled dogs after an accident in the movie "Eight Below."
(Chris Large / Winking Productions GmbH amp Co)
Walter Gust (Stark Sands, left) and Hank Hansen (Paul Walker, right) prepare for the battle of Iwo Jima in DreamWorks Pictures and Warner Bros. Pictures movie "Flags of Our Fathers".
(Merie W. Wallace / Warner Bros.)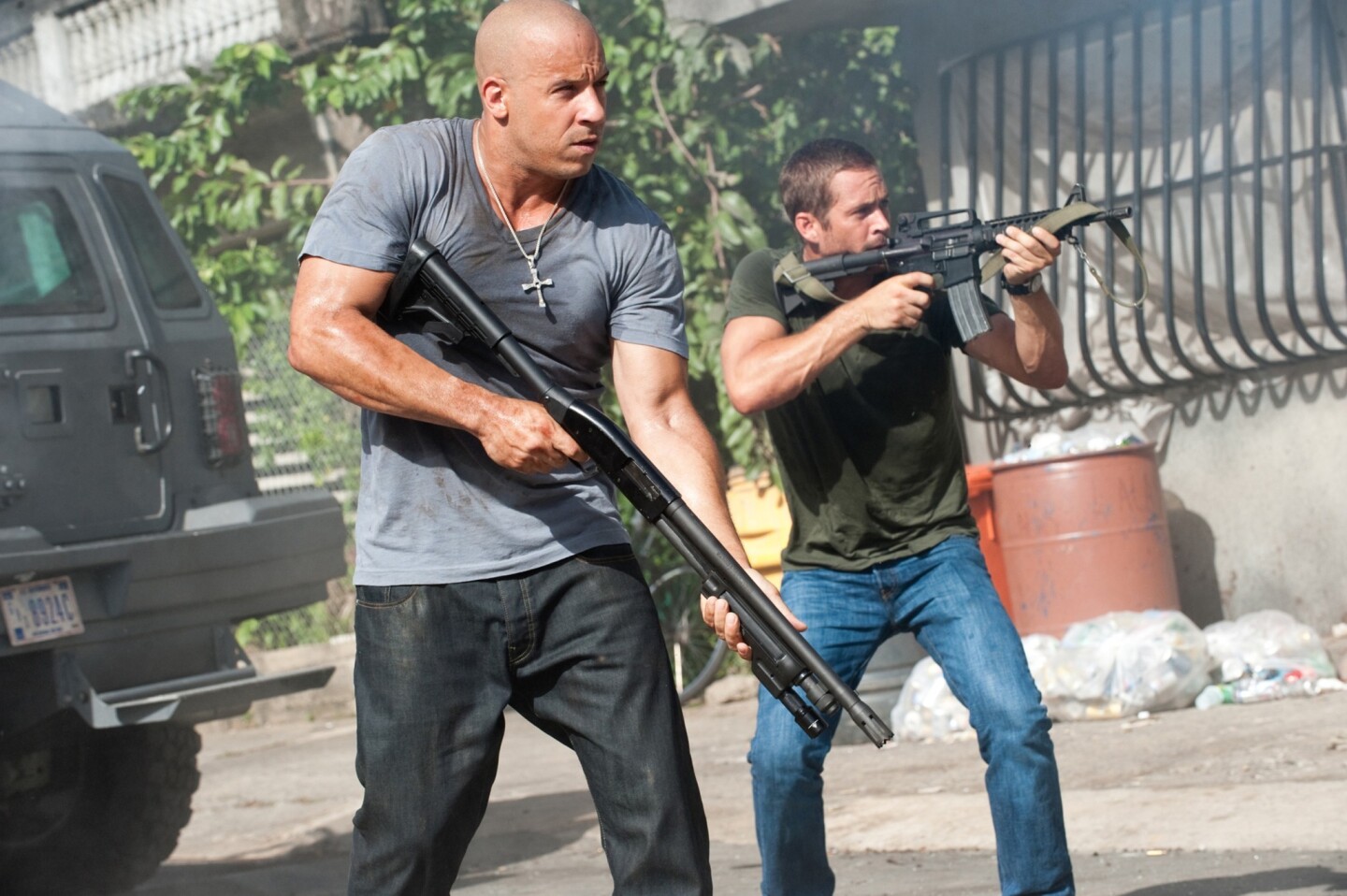 Vin Diesel and Paul Walker in a reunion of returning stars from every chapter of the explosive franchise built on speed in the movie "Fast Five."
(Jaimie Trueblood / Universal Pictures)
Paul Walker in "Fast & Furious 6," which hit theaters in May.
(Giles Keyte / Universal Studios)
Paul Walker, Dwayne Johnson and Vin Diesel reunite for "Fast & Furious 6."
(Giles Keyte / Universal Studios)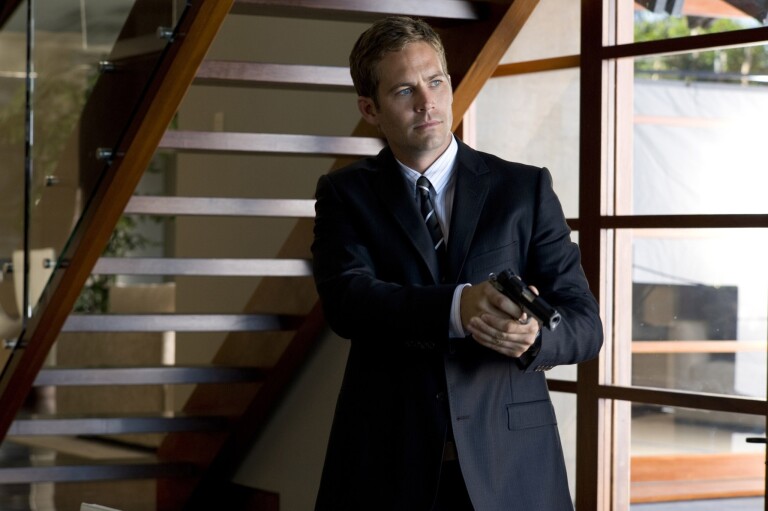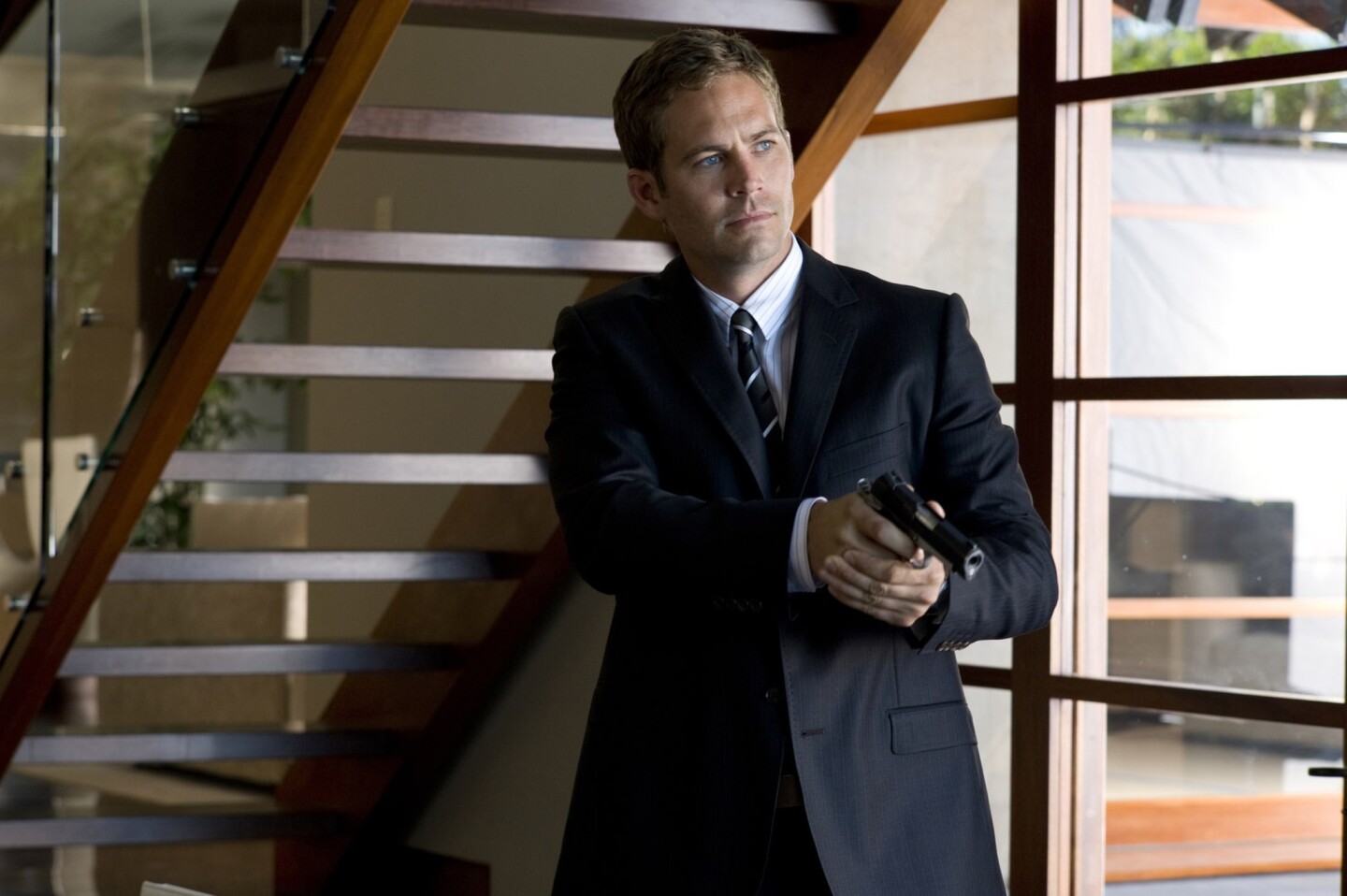 Paul Walker stars in Screen Gems' action thriller "Takers."
(Suzanne Tenner / Screen Gems)
Paul Walker starred in and executive produced the thriller "Vehicle 19."
(ILZE KITSHOFF / Ketchup Entertainment)
<i>This post has been corrected. See the note below for details.</i>
"Fast and Furious" star Paul Walker died from a combination of traumatic injuries and burns after the Porsche he was riding in crashed and erupted in flames, according to autopsy results released Wednesday by the Los Angeles County Coroner's office.
The car's driver, 38-year-old Roger Rodas, died from traumatic injuries, coroner's officials said.
Los Angeles County Coroner's Assistant Chief Ed Winter said the men died "within seconds" of the crash. More details will be available when the final autopsy is released, Winter said.
The deaths have been ruled an accident, with the injuries occurring as the result of "auto versus fixed object." Although witnesses confirmed that Rodas and Walker were in the car, the men were positively identified through dental records.
They were killed about 3:30 p.m. Saturday when the 2005 Porsche Carrera GT crashed into a pole and several trees on Hercules Street in Santa Clarita.
Toxicology results will not be available for six to eight weeks.
Detectives have not determined what caused the crash, but a preliminary investigation indicates speed was a factor, Sheriff's Capt. Mike Parker said.
Just how fast the car was moving is to be determined. The speed limit on the street is 45 mph.
Friends have told authorities the high-performance Porsche was not street racing at the time, and L.A. County sheriff's officials say eyewitnesses did not see a second car.
The limited-production, 2005 Porsche Carrera GT has a history of being difficult to control.
The sports car is capable of reaching 100 mph in under seven seconds. It was built without the stability management system that most Porsche models are equipped with.
Jeremy Clarkson, co-host of BBC's "Top Gear" television show, said during his review of the car: "You need to be awake to drive this fast. It really isn't an easy car to control. The clutch is brutal, the power is savage and the handling ... you really are on a knife edge. But if you put in the effort boy, oh boy do you get the rewards.
"It is a phenomena -- mind-blowingly good. Make a mistake, it bites your head off."
[For the Record, 10:45 a.m. PST Dec. 4: An earlier version of this post stated Ed Winter's title as Los Angeles County coroner. He is the county coroner's assistant chief.]
ALSO:
L.A. cold snap: Freezing temps, frost, and now, rain expected
Paul Walker death: Videos show pieces of crash, but not impact
10 students injured in Watts after physics experiment goes awry
Twitter: @lacrimes
---
For reporting and exclusive analysis from bureau chief John Myers, get our California Politics newsletter.
You may occasionally receive promotional content from the Los Angeles Times.