Jury awards Monterey Park woman $605,000 over newborn's cremation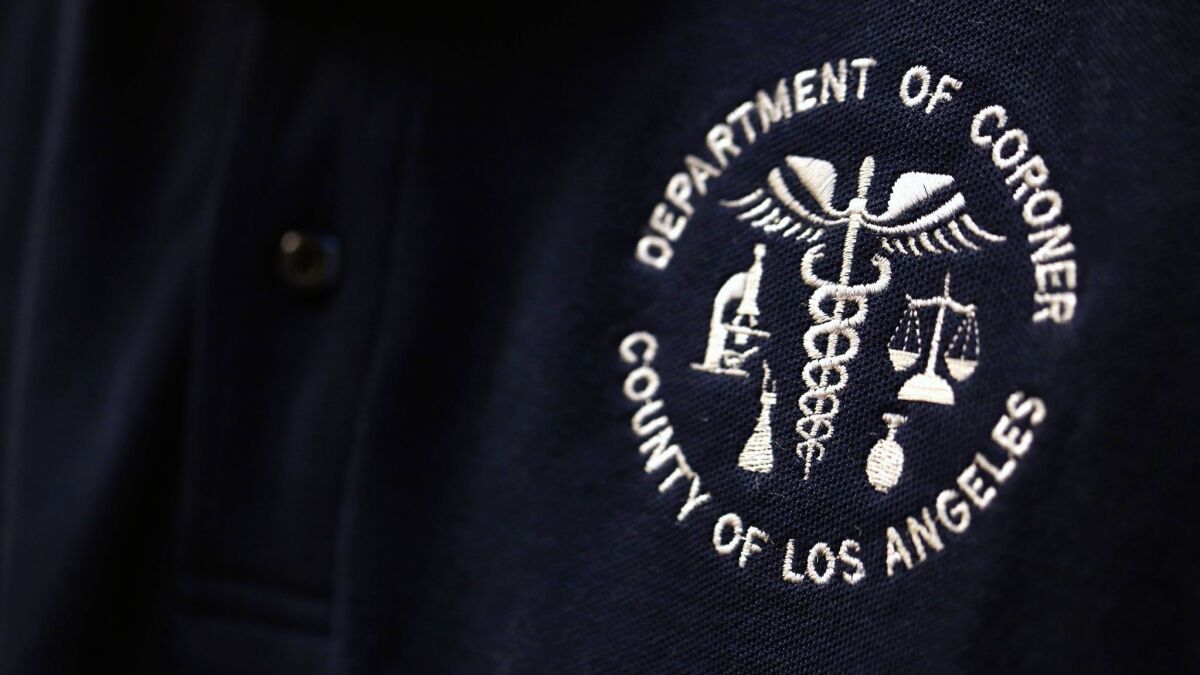 A jury awarded $605,000 to a Monterey Park woman who sued the Los Angeles County coroner's office, alleging officials had cremated her newborn daughter's body before properly notifying her as required by law.
Yvette Diaz had been planning to hold a Catholic, open-casket funeral for her daughter, Auroranne Delatorre, when she received a letter in the mail notifying her that the baby's body had been cremated, said her attorney Eseigbe Omofoma. She could retrieve the remains, the letter said, for a fee.
"The law ... requires the coroner's office to notify, or diligently attempt to notify, next of kin before disposing of remains," which did not happen, Omofoma said.
Auroranne died in May 2016 within 24 hours of her birth at Beverly Hospital in Montebello. The next month, Omofoma said, a coroner's investigator reached out to Diaz saying they were looking into the cause of her daughter's death. Diaz called the investigator back twice that day, and once more two days later, but the line kept ringing and she never heard back, Omofoma said.
In July, someone from the coroner's office left her a voicemail asking for a decision on what to do with the infant's body, since it had been at the morgue for 30 days. At that point, Omofoma said, a grieving Diaz wasn't checking her voicemails and relied on her brother to check the mail. The cremation letter arrived the next month.
The jury found that the county violated the law, finding it 55% responsible for the harm Diaz endured, according to the verdict form filed in Los Angeles County Superior Court. But the jury also found that Diaz was 45% at fault and should have been more proactive about getting information.
City News Service reported that Jack Schuler, an attorney representing the county, said he sympathized with Diaz but told jurors that anyone in her position would have been checking every way possible to find out information about the infant's body. He said that Diaz deserved no damages but that if the jury was inclined to award any, they should find Diaz 90% at fault.
Schuler did not immediately return a call from The Times seeking comment.
Omofoma said the coroner's office waited nearly two weeks to conduct an autopsy on the infant's body, by which point her brain was rotting and it was too late to determine a cause of death.
The ordeal occurred during a tumultuous time for the coroner's office, which had been plagued by autopsy and toxicology backlogs, staff turnover and the near loss of its national accreditation.
In March 2016, the county's chief medical examiner, Dr. Mark Fajardo, resigned after just more than two years on the job, citing insufficient funding and resources. At the time, 180 bodies were stacked in the morgue awaiting autopsies, and toxicology reports were taking longer than six months to be completed.
"This coroner's office was making mistakes," Omofoma said. "I think the jury's going to send a message that business as usual is not acceptable. There need to be reforms made, and they need to treat grieving families better…. We hope that no one else has to go through what Yvette went through."
alene.tchekmedyian@latimes.com
Twitter: @AleneTchek
The stories shaping California
Get up to speed with our Essential California newsletter, sent six days a week.
You may occasionally receive promotional content from the Los Angeles Times.