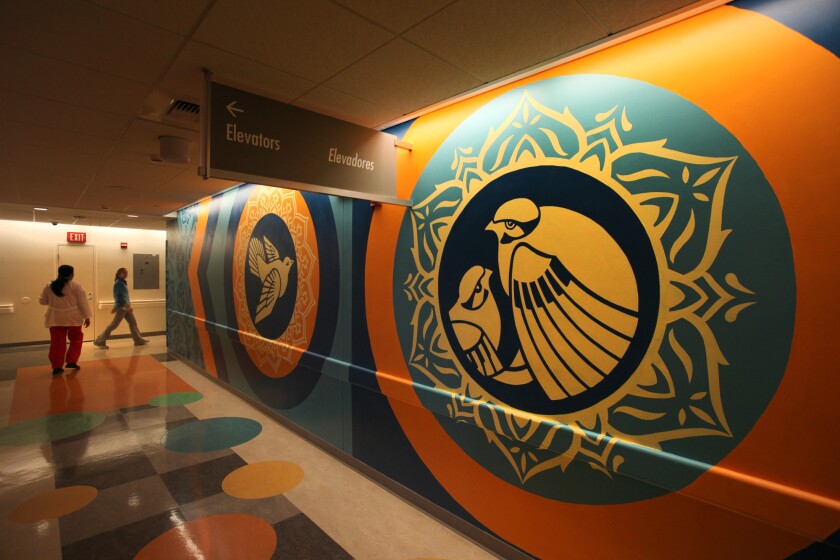 Files containing personal information on more than 700 patients treated at Los Angeles County-USC Medical Center were stolen when an employee's car was broken into, county health officials said Monday.
The break-in occurred in July. The county Department of Health Services released a statement after trying to notify the affected patients by mail.
The files stolen from the car contained appointment lists for people who were treated at the County-USC neurosurgery clinic between May 10 and July 26, according to the statement.
The documents did not contain Social Security numbers or financial information, but did include patients' full names, birth dates, telephone numbers and details about their scheduled appointments, including diagnosis information in some cases.
Health services spokesman Michael Wilson said there was no indication that the thief was after the files specifically.
It was not clear why the files had been left in the employee's car. Wilson said department policies "direct employees to protect and/or secure patient and confidential information."
Wilson added that the policies "are not specific about patient information in vehicles because we can't anticipate every situation in which an employee may need to store and transport information. We rely on policies and for employees to use good judgment."
County-USC Chief Executive Dan Castillo said in a statement, "We are committed to protecting patient privacy and will take every necessary step to prevent a similar occurrence from happening again."
The department sent letters to the affected patients Aug. 25 and 26 but could not find a current mailing address for some of them.
Health services also notified the California Department of Public Health and will notify the U.S. Department of Health and Human Services, according to the statement.
Patients can call County-USC's call center at (844) 345-4600 for more information.
Twitter: @sewella
ALSO
Motorist on pain pills starts wildfire and sets her car ablaze as she drives on spark-spewing tire rim, CHP says
Three sea otters that washed up on California's Central Coast were fatally shot
Possible 'neighbor dispute' led to deadly triple-shooting in Lake View Terrace, police say
---