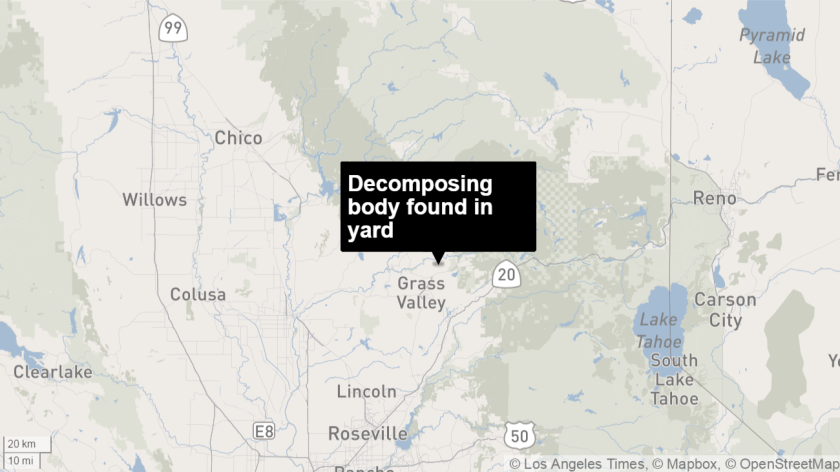 Northern California residents returning from a trip to Las Vegas made a grim discovery this week when they found a man's decomposing body in their front yard.
The residents smelled a strong odor Monday and thought an animal had died. They decided to look around the property and investigate, the Sacramento Bee reported.
That's when they came across the corpse, which had been partially covered in debris and leaves.
See the most-read stories this hour >>
The dead man was identified as Donald Mark Ormsby, 51, of Grass Valley. His body was found on the lawn of a home in Nevada City, according to Nevada County Sheriff-Coroner Keith Royal.
Royal thinks Ormsby's body had been there for several days based on the advanced state of decomposition. Coroner's investigators were able to identify him because he had several distinctive tattoos.
Ormsby's death, Royal said, is being treated as a homicide due to "specific observations made during the preliminary investigation."
Investigators collected fingerprints and evidenced from the home and surrounding property.
Sheriff's investigators planned to conduct more interviews and searches, Royal said Wednesday.
For breaking news in California, follow VeronicaRochaLA on Twitter.
ALSO
Volunteer searchers find bodies believed to be couple missing in Border fire
Mystery surrounds deaths of two women and teenage girl at upscale Rancho Santa Fe home
LAPD officer was unjustified in killing a man who zapped his partner with a Taser, panel finds
---