Sheriff whistleblower who testified in federal obstruction case gets $1.275-million settlement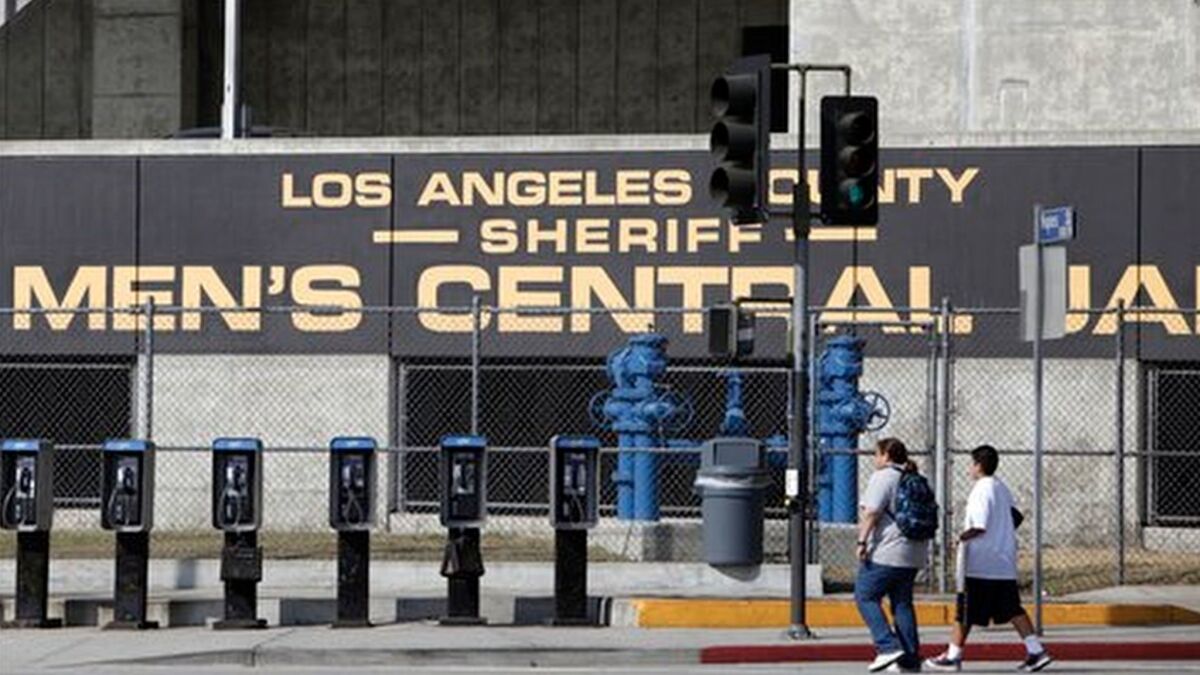 A former Los Angeles County sheriff's deputy whose testimony helped send colleagues to prison for obstructing an FBI investigation into abuses inside the county jails will receive $1.275 million to settle a lawsuit accusing the department of retaliating against her.
The Los Angeles County Board of Supervisors on Tuesday approved the settlement of Tara Jan Adams' federal civil rights lawsuit without comment.
Adams was a vital witness in the federal prosecution of Sheriff's Department officials in a jail abuse scandal that saw the conviction of former Sheriff Lee Baca.
The onetime deputy in the records bureau at the Inmate Reception Center testified that a lieutenant and three deputies asked in August 2011 to remove inmate Anthony Brown from the jail booking system. The officials were seeking to conceal Brown, a federal informant, from his FBI agent handlers after learning he was helping the agency probe jailhouse abuses.
When Adams refused, she said she was told then-Undersheriff Paul Tanaka ordered it be done. Another colleague would eventually erase Brown from the booking system, and the inmate was reentered under various aliases.
Adams later accused sheriff's officials of threatening her and denying her promotion because of her refusal to cooperate in the conspiracy.
In all, 10 people — from low-level deputies to Baca and his second in command, Tanaka — have been convicted or pleaded guilty in connection with the scheme. Baca is awaiting sentencing for obstructing the federal investigation. Tanaka is serving five years in prison for conspiracy and obstruction.
Adams "was one of the bravest deputies I have known," said Greg Smith, her attorney. "She told the truth knowing Baca and Tanaka would wield the power of the Sheriff's Department against her. She picked the truth over her career."
Sheriff's officials launched Operation Pandora's Box after learning the FBI had enlisted Brown to collect information about allegedly abusive and corrupt deputies.
L.A. County jail system under scrutiny »
In an unusual move, sheriff's officials responded by moving Brown, a convicted bank robber, to a different jail under a fake name.
They assigned at least 13 deputies to watch him around the clock, according to documents reviewed by The Times. And when the operation was over, the deputies received an internal email thanking them for helping "without asking too many questions and prying into the investigation at hand."
U.S. District Judge Percy Anderson in sentencing some of the deputies said that none had shown the courage of Adams. She served with the department from 2007 to 2014, when her suit alleges she was constructively fired because she was afraid to return to work at the end of her maternity leave.
According to her lawsuit, Adams said her testimony before the grand jury led to threats. Two deputies, she alleged in March 2013, informed her that they believed that she was in physical danger and that she needed to "watch her back," have her gun with her and "be prepared to use it."
Twitter: @lacrimes
The stories shaping California
Get up to speed with our Essential California newsletter, sent six days a week.
You may occasionally receive promotional content from the Los Angeles Times.