Did DWP overcharge you? Customers to receive info on billing settlement starting this week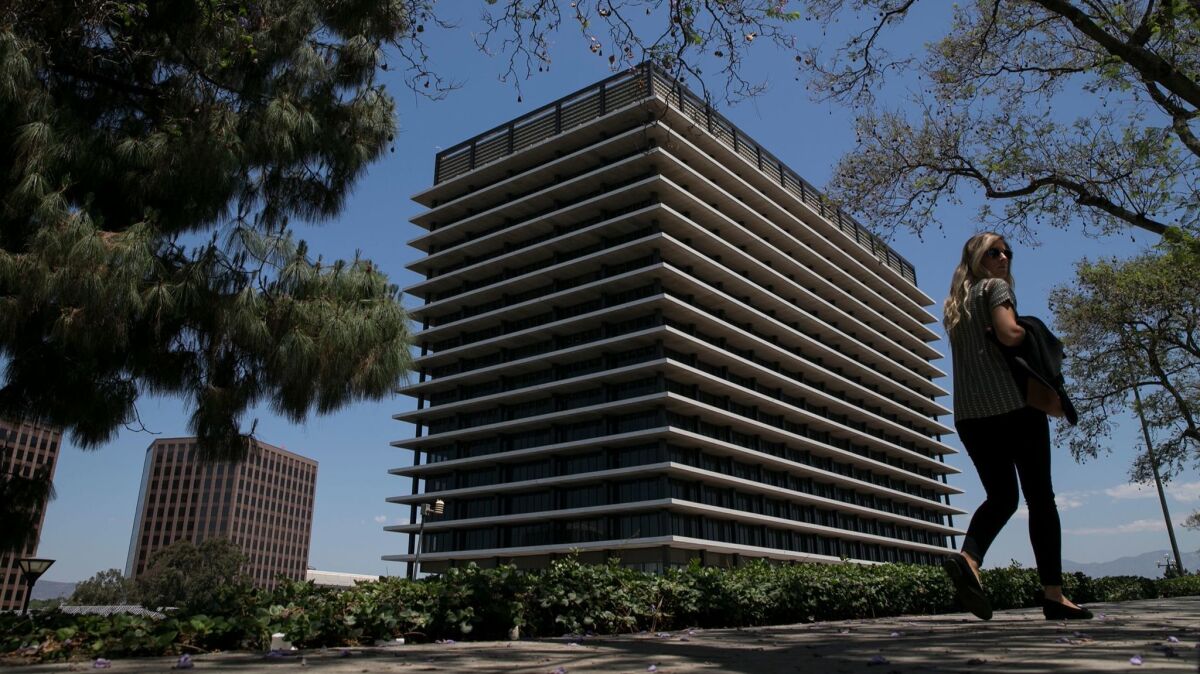 Los Angeles Department of Water and Power customers will soon be able to recover their money from a landmark class-action settlement.
Starting this week, ratepayers will receive packets in the mail that detail what types of refunds and damages may be claimed from the settlement.
The DWP has been plagued by a faulty computer billing system launched in 2013 that overcharged tens of thousands of customers while failing to bill others at all.
Ratepayers filed a class-action lawsuit against the utility and the city; all sides reached a tentative settlement that was approved in December.
Under the terms of the agreement, the utility must fully compensate every customer for overcharges, as well as other damages that arose because of the spike in bills.
For example, if a person hired a plumber to determine why his bill suddenly jumped, he can get reimbursement. Overdraft fees that were levied after the sizable bills can also be recovered.
The information packets will be sent to about 2.4 million customers who may have been overcharged or seen billing errors from September 2013 to December 2016. Those in the DWP's solar incentive program from Feb. 13, 2010, onward may also have been overcharged.
The packets will lay out the terms of the settlement and include the amount of refund a customer is eligible for.
So far, a court-appointed monitor has identified about 800,000 customers who are entitled to credits or refunds ranging from less than a dollar to tens of thousands of dollars.
"It doesn't matter if you were overbilled 15 cents or $15,000," said Jack Landskroner, a consumer rights attorney whose firm has represented ratepayers in the lawsuit. "The settlement requires that every penny be returned to consumers."
Most refunds will be provided automatically. In other situations, ratepayers will need to provide documentation, or additional fieldwork will be required to verify a payment amount.
The DWP owes at least $67.5 million in refunds and credits, the independent monitor has concluded. Attorneys have called the figure a "floor" for the settlement and anticipate the total amount rising as customers file claims for damages.
The time frame for receiving any money is still several months off. The settlement must receive final court approval, which is scheduled for a hearing July 7. If no appeals are filed, the payments could begin to be sent out starting in September.
A toll-free number has been set up to provide answers about the settlement, (844) 899-6219, as well as a website, www.ladwpbillingsettlement.com.
The agreement requires LADWP to spend about $20 million "to remediate and stabilize" its billing system.
The flawed customer billing system was designed and implemented by PricewaterhouseCoopers, according to the DWP.
The utility and the city have since filed legal action against PricewaterhouseCoopers, alleging that the consulting firm misrepresented how it could help launch the billing system. The firm's initial contract with the city was $60 million; it was later increased by $9.2 million.
Last summer, attorneys for the city accused senior managers at PricewaterhouseCoopers of inflating their time records to earn additional payments and spending that money on liquor and prostitutes in Las Vegas.
Representatives for the firm deny any wrongdoing and have called the original lawsuit meritless. The case is pending.
DWP's general manager, David H. Wright, said Monday that providing reimbursement was "an important step" toward making each customer whole.
He added: "We remain committed to holding PricewaterhouseCoopers accountable and are seeking full reimbursement of all of the overcharges and costs caused by the failed system they designed and delivered to LADWP."
Twitter: @MattHjourno
ALSO
L.A. Mayor Eric Garcetti promises improved customer service at DWP
Dangerous winds leave more than 13,000 customers in Southland without power
She vanished in January from an L.A. Goodwill store. Her body was found weeks later in Santa Clarita
---
The stories shaping California
Get up to speed with our Essential California newsletter, sent six days a week.
You may occasionally receive promotional content from the Los Angeles Times.