Ex-LAPD detective who alleged conspiracy in Biggie Smalls' murder dies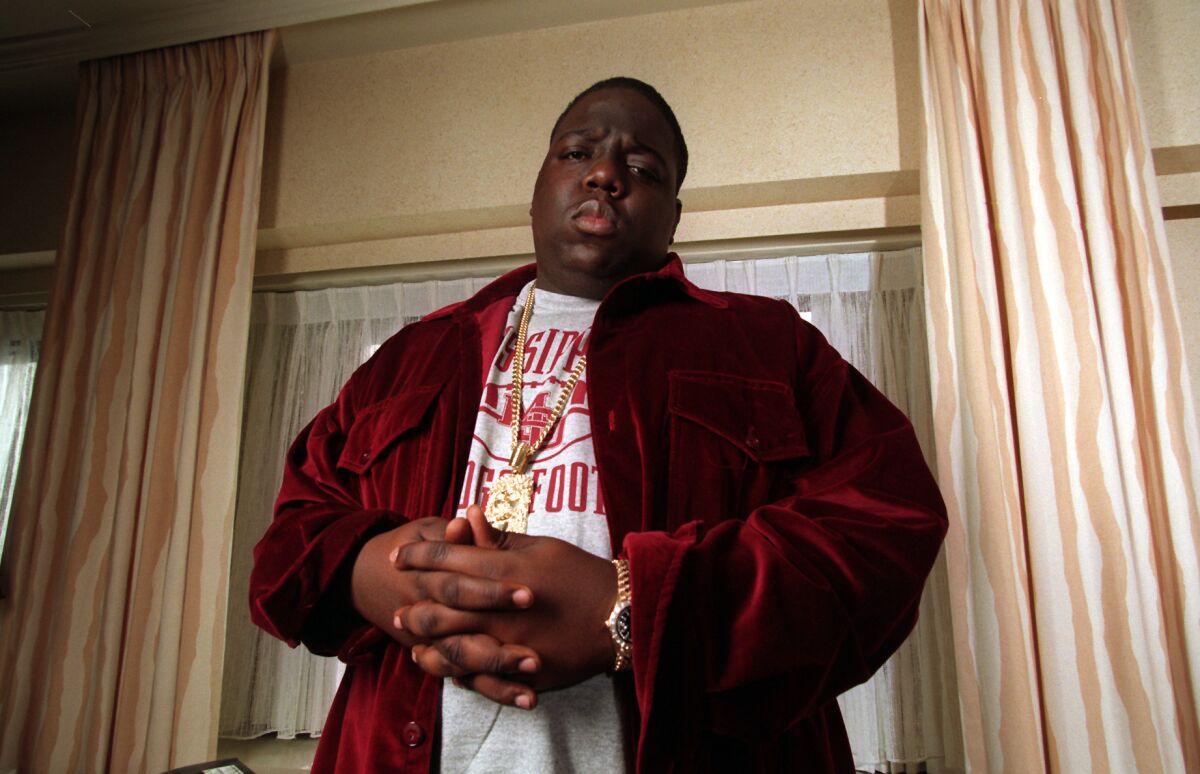 A retired Los Angeles police detective who handled the murder case of rapper Biggie Smalls died Wednesday from a suspected heart attack.
Los Angeles County sheriff's deputies at the Homicide Bureau reported that Russell Poole collapsed Wednesday morning, according to a sheriff's department official. He was meeting with detectives about a cold case when he collapsed and was unresponsive. He was rushed to a local hospital, where he died, the coroner's office said.
Poole worked on Smalls' murder case for about a year, according to Times archives.
The 24-year-old rapper, born Christopher Wallace and known also as Notorious B.I.G., was shot to death while sitting in a car at a red light in Mid-Wilshire on March 9, 1997.
Interested in the stories shaping California? Sign up for the free Essential California newsletter >>
The New York rapper's death spawned countless conspiracy theories, among them that it was somehow connected to the Las Vegas slaying of rapper Tupac Shakur six months earlier because they and their respective record companies were seen as rivals.
Poole advanced the theory that Wallace's death came from a plot involving a corrupt LAPD detective and Marion "Suge" Knight, who headed Shakur's company when Shakur was killed. Wallace's killing was retaliation, Poole suggested.
Knight is now in jail awaiting a possible murder trial in a separate incident and was never implicated in Wallace's killing.
Times archives show that Poole quit the police force in 1999 after a series of disputes over the direction of multiple investigations, including Wallace's murder.
Neither Wallace's or Shakur's killings have been solved.
For breaking California news, follow @JosephSerna.
ALSO:
Former L.A. sheriff's captain pleads guilty in jail scandal
Northern California deputy mistakenly shoots at fellow officer
L.A. to pay $1.1 million in legal fees in homeless enforcement case
The stories shaping California
Get up to speed with our Essential California newsletter, sent six days a week.
You may occasionally receive promotional content from the Los Angeles Times.