Too much pressure in equipment triggered Torrance refinery explosion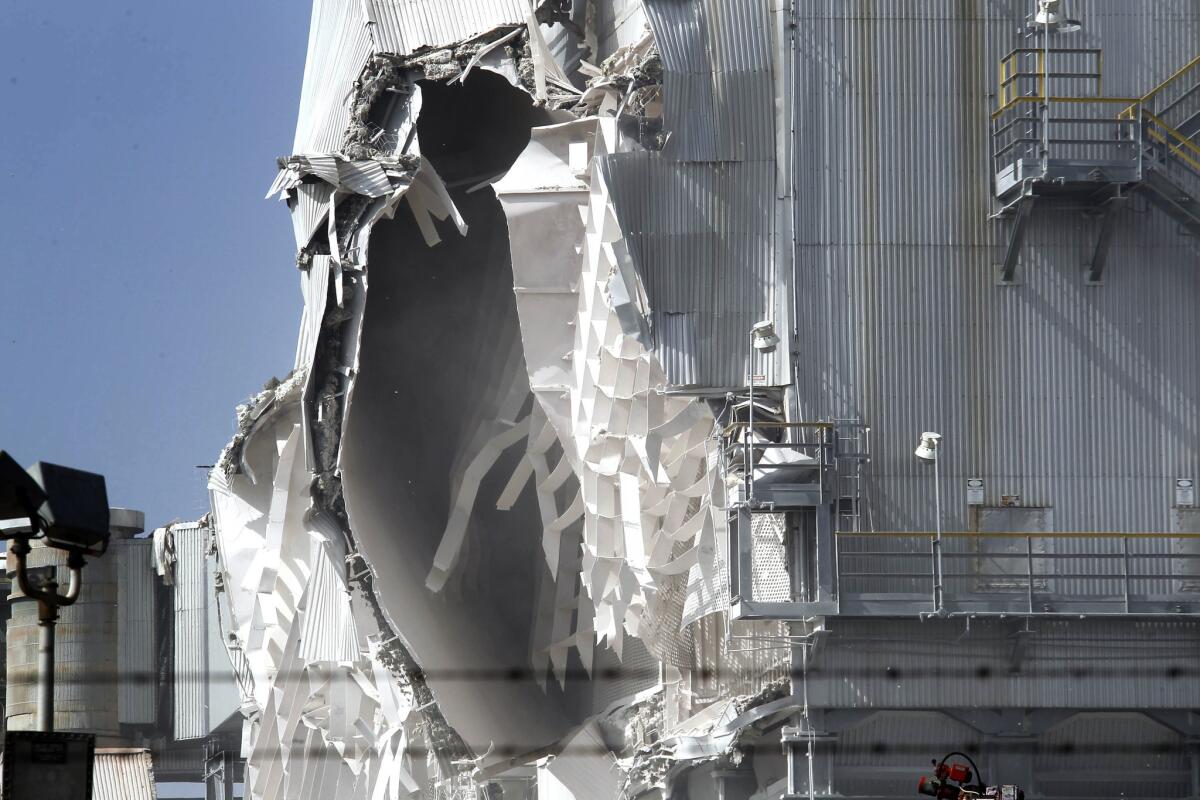 Too much pressure in a piece of equipment at Torrance's Exxon Mobil refinery resulted in Wednesday's large explosion that sent irritating ash, filled with fiberglass and glass wool, into surrounding neighborhoods.
The blast jolted nearby residents like a 1.7 earthquake, according to the U.S. Geological Survey.
The cause of the over-pressurization is still under investigation.
The material that was released into the air landed on cars and homes. Although it contained fiberglass and glass wool, it did not contain asbestos, according to a South Coast Air Quality Management District report.
SCAQMD found that samples taken from nearby neighborhoods also contained metals used in the refinery's fluid catalytic cracking unit. The materials are typically found in commercial insulation.
Inside the refinery, the explosion blew off sections of an electrostatic precipitator and damaged other nearby equipment. The precipitator, in operation since 2009, controls air pollution including particulates.
Damage from the explosion caused a hydrocarbon leak. That in turn caused the flares and smoke, which sent many nearby residents into a panic.
The blast injured four contractors and spurred the California Division of Occupational Safety and Health to shut down the affected unit.
Officials said the blast was partially to blame for rising gas prices in Southern California.
According to the report, samples of the material that descended on the refinery's neighbors contained less than 60 parts per billion of hexavalent chromium -- a carcinogen -- meaning only trace amounts were found.
Immediately after the blast, SCAQMD fielded more than a dozen complaints about air quality as well as flaring from the plant.
Over the weekend, Exxon Mobil recommended that the dust be removed with water and mild soap. They asked residents who had questions or concerns to call their hotline at (844) 631-2539, or visit ExxonMobilTorrance.com.
For breaking news in California, follow @VeronicaRochaLA
Sign up for Essential California for news, features and recommendations from the L.A. Times and beyond in your inbox six days a week.
You may occasionally receive promotional content from the Los Angeles Times.