FBI to probe alleged gladiator-style inmate fights, S.F. County sheriff says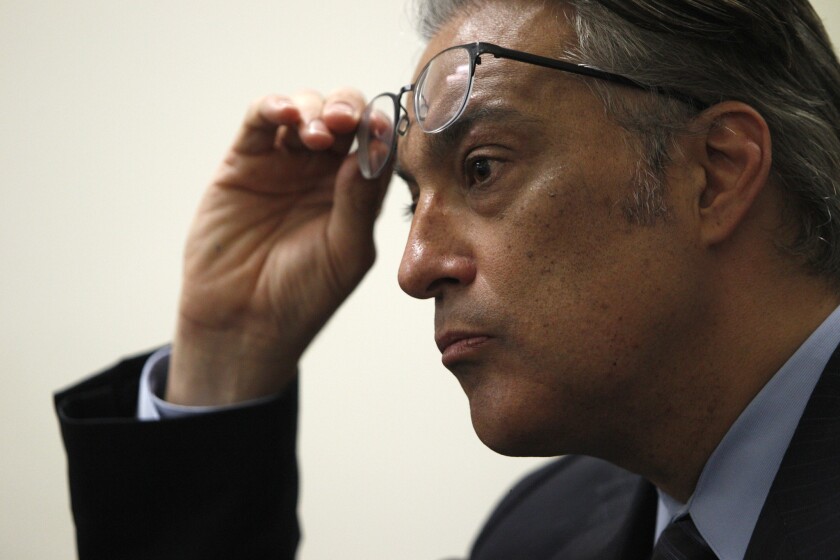 The FBI will investigate allegations that deputies forced inmates to perform gladiator-style fights for gambling and entertainment purposes, the San Francisco County sheriff said.
Sheriff Ross Mirkarimi has also requested independent investigations from California Attorney General Kamala Harris and the U.S. Attorney's office.
"Call it a preemptive strike or call it preventive medicine, but understand my request to the Department of Justice and the FBI underscores my administration determination to make sure no persons or clique deter or derail our pursuit and implementation of robust, endurable reforms, especially as it concerns our attempt and our efforts to enhance transparency and accountability," he said Friday.
He expects an administrative investigation into the allegations to be completed in two weeks; then he will decide what steps to take next.
The four deputies involved in the alleged fight operation have been placed on administrative leave, he said.
In a March 26 news conference, Public Defender Jeff Adachi said a private investigation firm looked into claims made by one of the inmates. Later, audio recordings of interviews with two inmates who said they were pitted against one another in two contests were posted on the public defender's website.
Adachi identified the deputy accused of arranging the matches on the seventh floor of the Hall of Justice jail as Scott Neu.
Inmate Ricardo Palikiko Garcia can be heard in a recording telling Adachi that Neu threatened to hurt him if he didn't fight.
"I'm scared, bro, because I have an injury from the last two and I didn't want to do it to begin with," said Garcia, who reported bruising and a possible rib fracture. "I just want to do my time and get out of here."
He told Adachi he was forced to fight Stanley Harris, a much larger inmate. Harris also said Neu threatened to beat him up if he didn't comply with his demands.
The man reported the inmates were also forced to gamble for their food.
On news that the FBI will investigate the allegation, Adachi said he looked forward to a "thorough and fair investigation that includes determining whether additional deputies were aware of the abuse and complicit in their silence."
"Eliminating this sort of brutal and sadistic conduct starts by leading an investigation that isn't tainted by conflict of interest or misplaced loyalty," he said in a statement.
The San Francisco police chief and district attorney's office have also launched investigations into the alleged fighting.
For breaking news in California, follow @VeronicaRochaLA
---
The stories shaping California
Get up to speed with our Essential California newsletter, sent six days a week.
You may occasionally receive promotional content from the Los Angeles Times.