Charges upheld against L.A. social workers in death of 8-year-old Gabriel Fernandez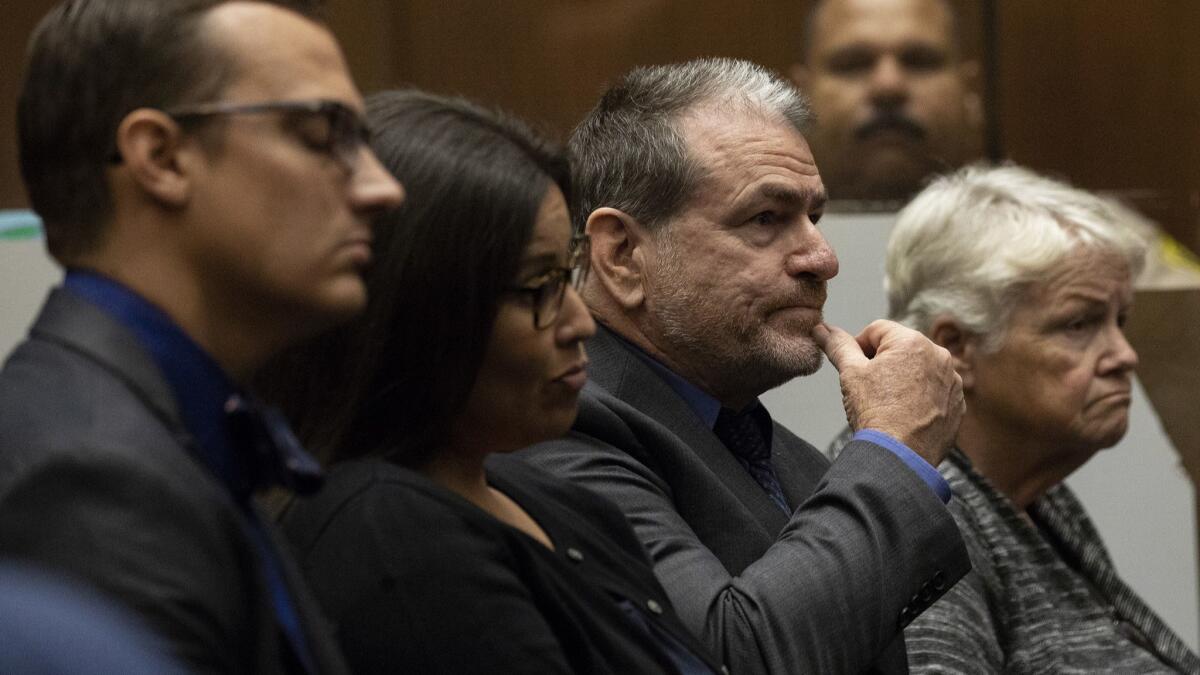 A Los Angeles County judge on Thursday denied a motion to dismiss child abuse and other charges against four social workers in the killing of 8-year-old Gabriel Fernandez, concluding that the Palmdale boy's death had been "foreseeable."
"I have spent a lot of time, needless to say, on the case," Superior Court Judge George G. Lomeli said. "This isn't something I did by the seat of my pants."
The ruling came more than a year after anotherjudge concluded that "red flags were everywhere" before Gabriel was killed by his mother and her boyfriend, and that the social workers mishandled evidence of escalating abuse and failed to file timely reports.
Gabriel died in May 2013 after months of torture and abuse, prosecutors say.
His death became a symbol of bureaucratic failure and propelled far-reaching reforms within L.A. County's child welfare system. In 2016, the case took a highly unusual turn when prosecutors accused the four former Department of Children and Family Services employees of felony child abuse and falsifying public records.
Thursday, Lomeli said the social workers had not properly documented the abuse nor the mother's repeated refusal to attend counseling. The judge said he had reviewed the voluminous case files and noted that the defendants had overruled a scoring system set up to detect danger to children.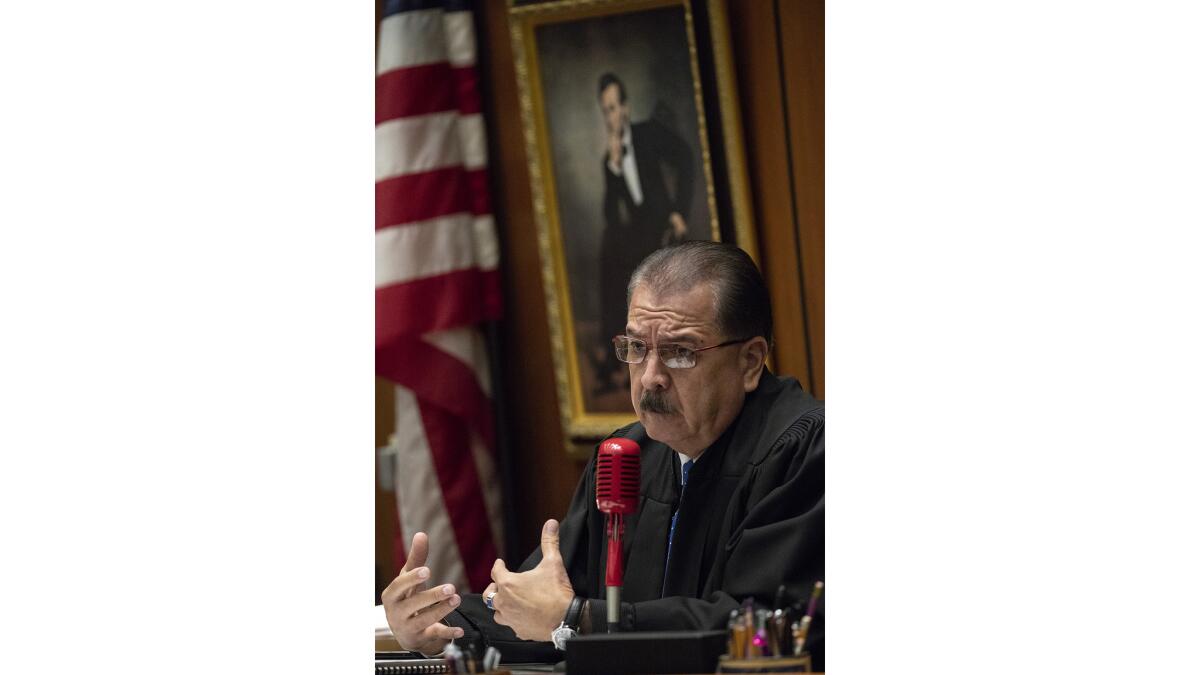 The defendants demonstrated "an improper regard for human life" and "a lack of vigilance," Lomeli said.
Defense attorneys argued that Gabriel had not been in the care and custody of the social workers and that there was no willful gross negligence. Lomeli, they said, was judging the child protection agency and not their clients. They plan to appeal the decision.
"We are confident in our client's case when all the facts come out at trial," said Lance M. Filer, an attorney for former social worker Stefanie Rodriguez.
Outside the courtroom, another defendant, Patricia Clement, sobbed.
Prosecutors alleged that caseworkers Clement and Rodriguez, along with supervisors Kevin Bom and Gregory Merritt, ignored evidence of repeated abuse and minimized Gabriel's injuries. They each face up to 10 years in prison if convicted.
The case marks the first time that Los Angeles County social workers have faced criminal charges in performing their duties, prosecutors said, and is one of only a handful of such cases filed nationwide in recent decades. The decision by Dist. Atty. Jackie Lacey to prosecute the employees surprised many child protection experts, who expressed fear that the decision could make it more difficult to recruit social workers.
The boy's mother, Pearl Sinthia Fernandez, pleaded guilty this year to first-degree murder in Gabriel's death and was sentenced to life in prison without the possibility of parole. A jury convicted her boyfriend, Isauro Aguirre, of murder, and he was sentenced to death.
In sentencing the pair in June, Lomeli characterized the killing as "horrendous, inhumane and nothing short of evil."
Times staff writer Marisa Gerber contributed to this report.
Sign up for Essential California for news, features and recommendations from the L.A. Times and beyond in your inbox six days a week.
You may occasionally receive promotional content from the Los Angeles Times.