L.A. lawmakers pledge 222 units for homeless residents in each district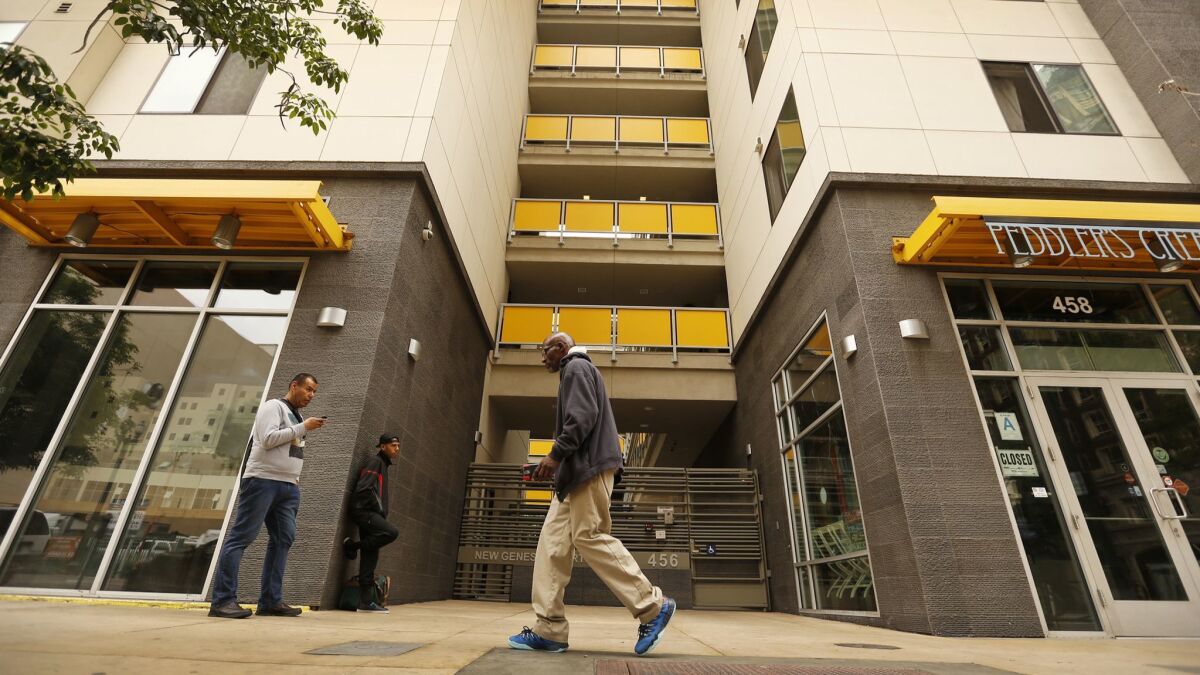 The Los Angeles City Council pledged Tuesday to support a minimum number of housing units for homeless people in each of the districts they represent.
Under the pledge, each council member will back the approval of at least 222 units of supportive housing in his or her district before July 1, 2020, including any units approved since last July.
The City Council resolution is not binding, but lawmakers said it is important that they publicly make a shared commitment to build homeless housing across the sprawling city.
LA Family Housing President and Chief Executive Stephanie Klasky-Gamer, whose group provides housing and homeless services, said "political will" can be one of the key obstacles to building supportive housing.
"Your vote is a public statement that you are committed to being part of the solution," Klasky-Gamer told the council.
More than a year ago, Los Angeles voters overwhelmingly approved a $1.2-billion bond to fund new housing with supportive services.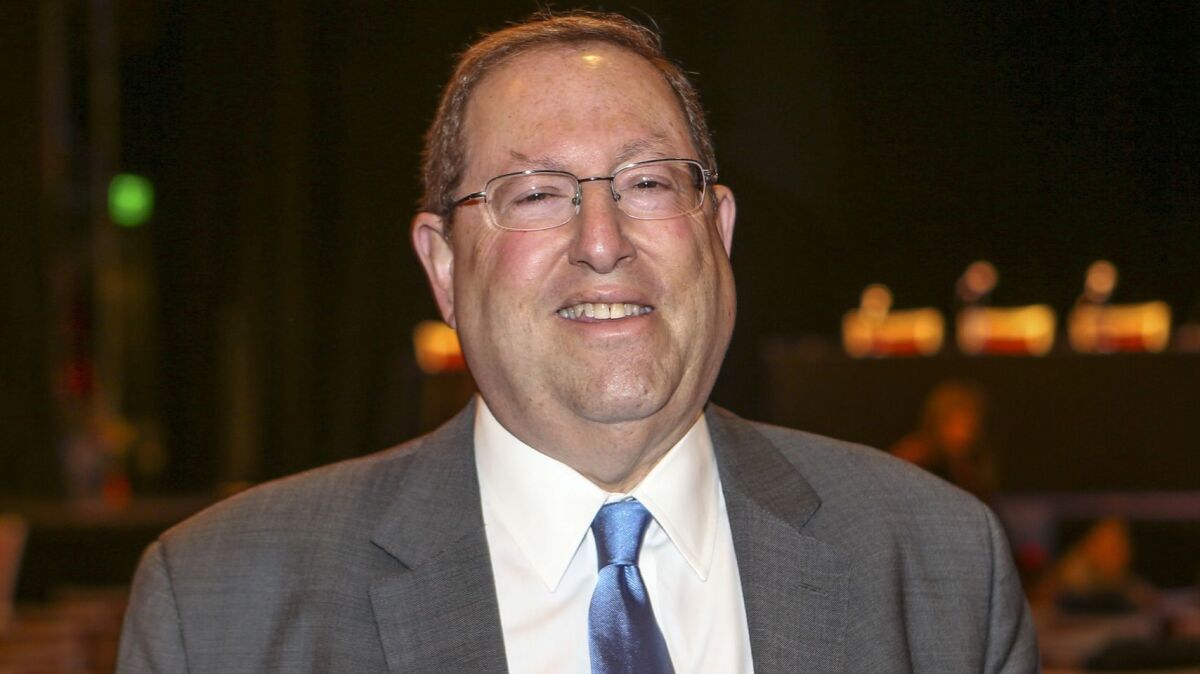 Such homeless housing projects have historically been concentrated in areas of L.A. with higher levels of poverty and racial segregation, according to a recent analysis by the city housing department.
That has spurred concern about fairness and equity, with council members from poorer districts calling for the entire council to help address the need for homeless housing.
The pledge is also meant to help politicians withstand pressure to turn down such projects. Despite strong L.A. voter support for the bond measure, council members can face vocal opposition when homeless housing is proposed in local neighborhoods.
The challenge is "this question of NIMBYism — not in my backyard," Councilman Gil Cedillo said. "Everybody wants this problem solved. Everybody does. But ask if you can do it down the block … and people are up in arms."
Councilman Paul Koretz, who represents some of the wealthiest areas in the city, said his constituents might be among the most likely to balk at proposed sites for homeless housing, but "I'm not going to cave in to those objections."
But Koretz added that it has been difficult to find possible sites for supportive housing in his Westside district because of high property values.
"I'm 100% committed to it, but we definitely will need some help" finding workable sites, the councilman said.
Council members wield significant power over homeless housing projects in Los Angeles: Before a proposed project can get bond funding, it must have a "letter of acknowledgment" from the local council member. If a council member refuses to provide that letter, the application is rejected.
If all members of the council adhere to the 222-unit pledge, that would ensure that at least 3,330 units are approved over three years, bringing Los Angeles close to its stated goal of building 10,000 units for homeless residents over a decade.
The council voted 14-0 for the resolution Tuesday with Councilman Jose Huizar absent. Huizar was one of the lawmakers who proposed the 222-unit pledge and voted for it at a recent committee meeting.
Twitter: @AlpertReyes
---
The stories shaping California
Get up to speed with our Essential California newsletter, sent six days a week.
You may occasionally receive promotional content from the Los Angeles Times.