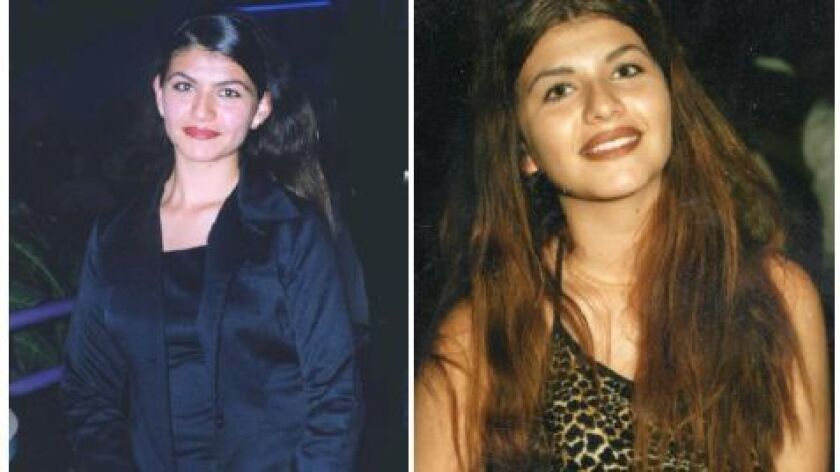 Detectives have reopened an investigation into the homicide of an 18-year-old woman whose body was discovered in a shallow grave in 1999.
In the 20 years since the Mariana Tapia's death, Anaheim police have been unable to identify any suspects in the slaying of the single mother of a 4-year-old girl.
Tapia was last seen dancing on July 2, 1999, at a friend's birthday party at the El Rodeo nightclub in Pico Rivera. On Aug. 22, her decomposed body was discovered buried in a brushy area near Gypsum Canyon Road and Santa Ana Canyon Road in Anaheim by an Irvine Co. employee inspecting a fence.
Tapia had been shot at least once.
Investigators have been reexamining ballistic and DNA evidence for potential new leads in the cold case amid advancements in forensics technology. But authorities also hope reluctant witnesses who have kept quiet will come forward.
"The first 48 hours of homicide [investigations] are crucial. But once it goes cold, life circumstances may change," Anaheim police Sgt. Jeff Mundy said. "People find God, have children. They come forward because they're more willing to talk."
The greatest clue into Tapia's death came in early 2000, when a woman phoned in an anonymous tip to detectives. She offered few details and never called back, police said. Detectives hope that she or other potential witnesses will have a change of heart.
"We are asking this woman to have the courage to call us again so we can bring justice to Mariana and closure to her family," Mundy said.
Police said detectives have talked with Tapia's mother, but she does not want to speak publicly for fear there could be some sort of retaliation against her.
"It's hard to alleviate some of those fears," he said.
Tapia's daughter is now 24 and also has been in touch with detectives.
Police ask anyone with information to call (714) 321-3669.
---