U.S. citizen held by immigration agents wins $55,000 settlement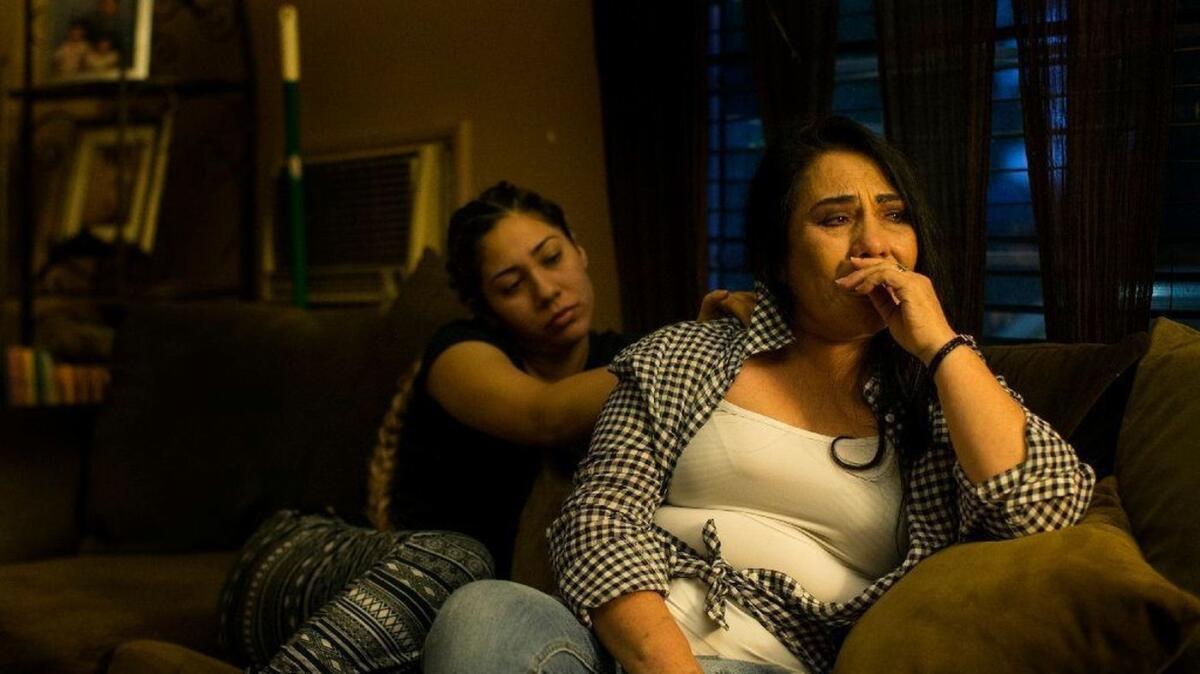 The government has agreed to pay $55,000 to settle a lawsuit brought by a San Bernardino woman who was detained by immigration authorities last year despite repeatedly saying that she was an American citizen.
Civil rights attorneys said Guadalupe Plascencia, a citizen for two decades, spent a night in jail last year before she was detained by U.S. Immigration and Customs Enforcement for at least an hour and a half, part of the time in handcuffs, and threatened with deportation. Plascencia eventually was released when her daughter showed ICE agents her passport.
The settlement agreement calls for San Bernardino County to pay $35,000 and the federal government $20,000.
"The government should be held accountable when it violates people's rights," Adrienna Wong, an attorney with the American Civil Liberties Union of Southern California, said in a statement. "San Bernardino County residents like Ms. Plascencia have the right to live, work, and raise their families in peace, without fear that ICE may unfairly arrest them without cause."
James Thebeau, an attorney representing San Bernardino County, said the agreement did not include an admission of wrongdoing and declined to comment further. An attorney for the federal government did not immediately return a call for comment.
Plascencia's ordeal began in March 2017, when she visited the Ontario Police Department to recover a gun, which she legally owned, that had been seized after her daughter was involved in a car accident. As she waited in the police station, officers told her she was going to be arrested on a warrant for allegedly failing to testify in a decade-old court case.
During her night in jail, Plascencia said a deputy asked her to sign documents acknowledging that ICE had inquired about her. She was arrested by immigration agents as she left jail the next day.
"I felt helpless, like I was no one," Plascencia told The Times in an interview last year. "Here, they talk about rights … in that moment, I realized, we don't have rights."
Plascencia, a mother of five with 16 grandchildren, eventually was able to speak with her daughter, who brought her passport to prove her citizenship, her attorneys said.
"This settlement sends a strong message that her entire ordeal could have been prevented had law enforcement taken a moment to properly investigate Ms. Plascencia's citizenship before arresting her," Alexandria Ruiz, another attorney representing Plascencia, said in a statement. "The Constitution requires no less."
alene.tchekmedyian@latimes.com
Twitter: @AleneTchek
Sign up for Essential California for news, features and recommendations from the L.A. Times and beyond in your inbox six days a week.
You may occasionally receive promotional content from the Los Angeles Times.