LAUSD insurer sues to avoid paying $30 million Miramonte settlement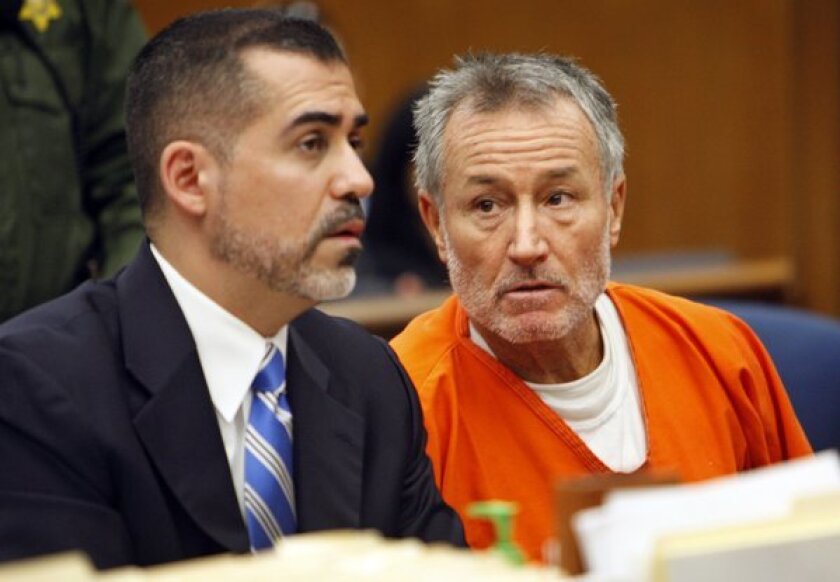 An insurance company has sued the Los Angeles Unified School District seeking to avoid paying settlement costs related to alleged child abuse at Miramonte Elementary School.
The action, if successful, could leave the nation's second-largest school system on the hook for an estimated $30 million that it agreed to pay to 58 alleged victims of former teacher Mark Berndt. At least as many claims remained unresolved, with attorneys seeking higher compensation than the settlement provides.
The suit was filed Wednesday in Los Angeles Superior Court by New Jersey-based Everest National Insurance Co.
L.A. Unified also has sought compensation for more than $5 million spent to replace the entire Miramonte staff for half a year after Berndt's arrest in January 2012.
Everest "disputes that there is any coverage under the Everest policies" for the claims by L.A. Unified. "A judicial declaration is necessary and appropriate," according to the suit.
Six other insurers also are named as defendants. All have provided policies to L.A. Unified, the suit claims.
The type of coverage was general liability, and the companies should be responsible for Miramonte costs beyond a "self-insurance" amount, in the district's view. The district's share of the liability should be $3 million or $5 million, said Sean Andrade, an outside counsel representing L.A. Unified.
The likely outcome of the litigation would be a determination of who owes what, said Andrade, adding that all insurers have so far refused to pay Miramonte-related claims.
Everest sued "before the district could sue them for breach of contract or bad faith," Andrade said.
"It's troubling that these insurance companies which were compensated to provide this coverage are now trying to escape responsibility," said district spokesman Sean Rossall. "We're going to do everything possible to ensure that the carriers honor our policies. We've been working diligently to resolve these cases in the best interests of the students while also honoring the district's obligation to preserve resources for all students."
Berndt, 62, awaits trial on allegations that he spoon-fed his semen to blindfolded students in his classroom as part of a tasting game. He has pleaded not guilty. He remains in custody in lieu of $23 million bail.
ALSO:
Earthquake: 3.2 quake strikes near Malibu
Littlerock residents carried weapons in case of dog attacks
Doctor told AEG that Michael Jackson was a drug addict, lawyer says
Twitter: @howardblume | howard.blume@latimes.com
---
The stories shaping California
Get up to speed with our Essential California newsletter, sent six days a week.
You may occasionally receive promotional content from the Los Angeles Times.