L.A. schools Supt. Deasy withdraws support for new testing plan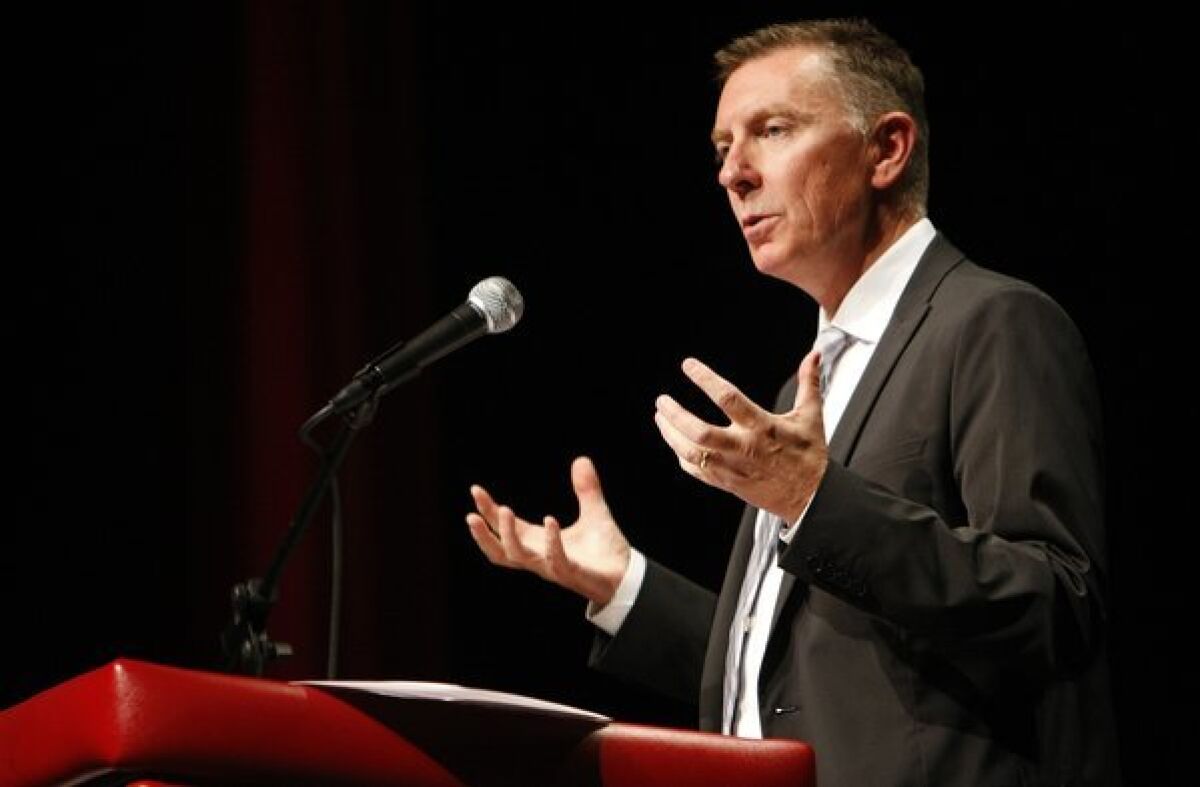 L.A. schools Supt. John Deasy has withdrawn his endorsement of legislation that would speed up the overhaul of the state standardized testing system.
The current plan, he said, imposes unfair cost burdens on school systems, especially those that serve low-income, minority students.
He raised concerns Thursday after more details emerged about a pending major shift in how California's 6.2 million students are taught and tested. State officials plan to drop the standardized exams used since 1999 and replace them with a computerized system next spring. The move would advance new learning goals, called the Common Core, that have been adopted by 45 states.
California is moving up its timetable for new computerized tests by a year, leaving some school districts scrambling to prepare.
Deasy had supported the rapid changeover, provided that the state funded the testing of all students on the new exams this year. However, a proposal to make that commitment went nowhere Wednesday and Thursday in the Legislature.
So far, officials have pledged only to pay for students to take either the new math test or the new English test, but not both.
In its present form, "the legislation is incomplete in serving students," Deasy said.
The L.A. superintendent, whose district is the largest in the state, said it's crucial for students and teachers to get practice on both exams. This year's tests are a trial run — no scores will be reported to students and schools.
Still, Deasy said it was "troubling" that students could not take the entire test when districts are being asked to "trade away" the ability to see and analyze test scores for a year.
Districts could choose to pay for giving the entire test, but that would give an advantage to wealthier school systems, Deasy said.
In Los Angeles, the extra testing cost would be $1.7 million, Deasy said.
ALSO:
Hunter who allegedly started Yosemite fire remains free
North Hollywood man admits to fatally stabbing sister, police say
Angels Flight derailment: Passenger would like her 50 cents back
Twitter: @howardblume
howard.blume@latimes.com

---
Life is stressful. Our weekly mental wellness newsletter can help.
You may occasionally receive promotional content from the Los Angeles Times.