Must Reads: It's not just people in the U.S. illegally — ICE is nabbing lawful permanent residents too
In 2001, Jose Luis Garcia was convicted of a misdemeanor domestic violence charge. Whatever tumult it caused within his family, the event seemed to fade with every passing year as Garcia became a grandfather and inched closer toward retirement.
This month, the nearly 20-year-old conviction came roaring back when immigration agents arrested the 62-year-old as he drank coffee and watered the lawn of his Arleta home.
His daughter, Natalie Garcia, thought there must be a mistake. Her father has been a lawful permanent resident since 1988. He carries his green card in his wallet.
"We thought this was happening to people like they said — criminals, the gang members," she said in an interview between sobs.
Legal immigrants in the U.S. have never been completely protected from possible deportation. But in its war against illegal immigration, the Trump administration has lowered the bar for whom immigration agents can go after, experts say.
President Trump has vowed to crack down on immigrants with criminal records, saying they should be deported to their home countries. Immigration and Customs Enforcement agents have carried out a series of sweeps in California this year, detaining hundreds of people. While there has been much emphasis on the arrest of people who don't have criminal records but are here illegally, the arrest of legal immigrants who have convictions deep in their pasts has gotten less attention.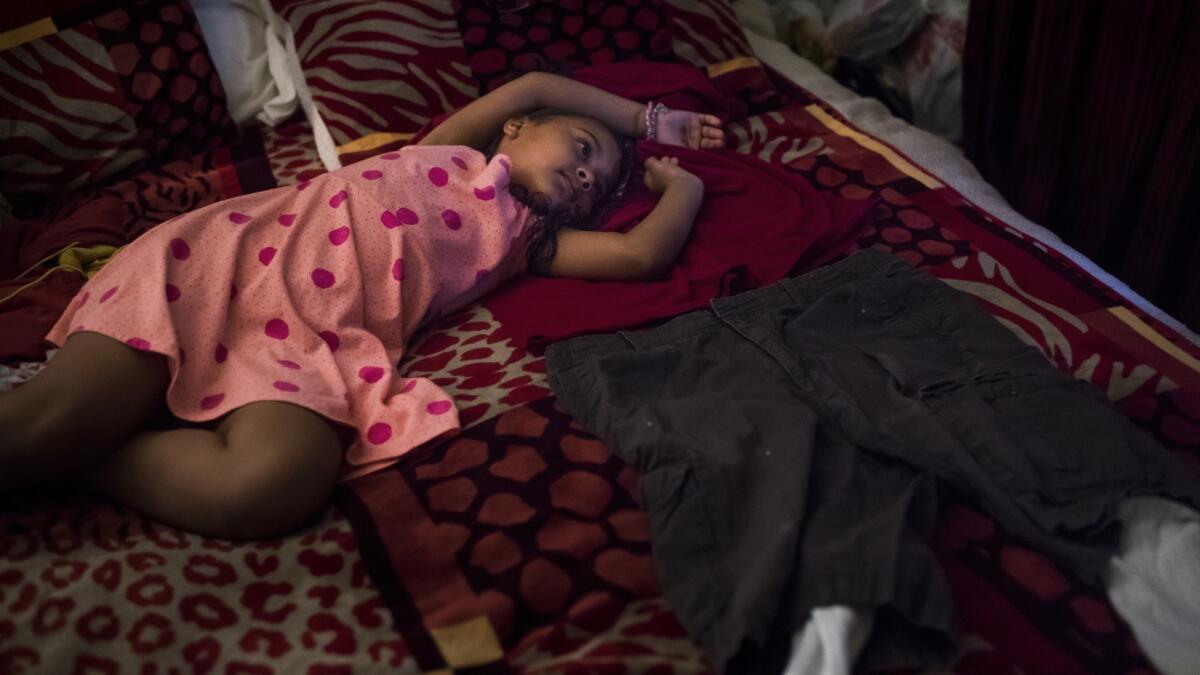 Trump's supporters see this as an important part of his get-tough approach. But others question the fairness of deporting people with legal status who committed crimes, some of them relatively minor, long ago.
"They are going to go after anybody they can get their hands on who may be deportable," said Michael Kaufman, a senior staff attorney for the American Civil Liberties Union. "That leads to cases like Mr. Garcia's, where you have somebody who has lived in the country for decades. He may have committed a crime a long time ago, but he has rehabilitated himself and he's fully an upstanding member of his community and key support for his family."
Because their information is logged into multiple government systems, permanent legal residents can be an easier quarry for enforcement — though the overwhelming majority of people targeted for deportation are in the country illegally.
Garcia was picked up during a three-day operation targeting public safety threats in the L.A. area that began June 10 and netted 162 arrests. Of those, 15 were of lawful permanent residents.
ICE does not track statistics on arrests of immigrants in the U.S. legally, according to the agency. On Jan. 1, 2014, an estimated 13.2 million lawful permanent residents lived in the United States, according to a report last year from the Department of Homeland Security's Office of Immigration Statistics.
"Some of these individuals that we're targeting, some of them have green cards," an ICE agent told his team before they searched for arrest targets. "So we should have a good address on them."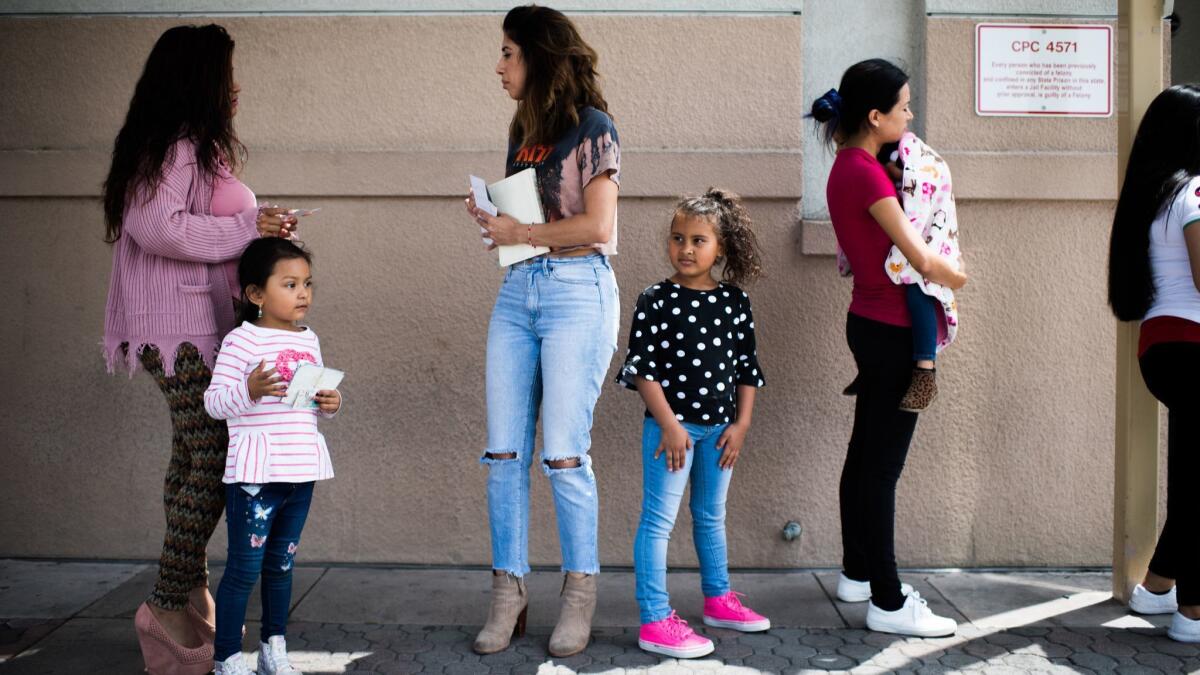 Databases revealed that Garcia "has past criminal convictions that make him amenable to removal from the United States," according to ICE. The agency did not specify the convictions, but a search of court records pulled up the 2001 conviction, as well as a 1987 conviction for violating a protective order. In the domestic violence case, Garcia was sentenced to 25 days in jail and three years' probation.
Lawful permanent residents must meet specific criteria to be subject to removal proceedings under the Immigration and Nationality Act, according to ICE. For example, those convicted of an aggravated felony are removable, and lawful permanent residents "who at any time after admission have been drug abusers or addicts and those who are convicted of violating U.S. laws or regulations relating to a controlled substance, other than a single offense involving possession for one's own use of 30 grams or less of marijuana, are removable," according to ICE.
When someone is applying for naturalization, they must show good moral character for a five-year period preceding the application. In the case of an aggravated felony, one can never meet this standard, which typically bars an applicant from being able to naturalize.
Domestic violence is not considered an aggravated felony, but it is "always a deportable crime," regardless of whether it is a misdemeanor or felony or of how many years have passed, said Carl Shusterman, a Los Angeles immigration attorney who used to work for the Immigration and Naturalization Service. It is possible that if Garcia had applied for naturalization, it could have triggered deportation proceedings earlier, Shusterman said.
"Pretty much everybody I've seen, if immigration finds out about the domestic violence conviction, they put them right away into deportation proceedings," Shusterman said.
Garcia's immigration lawyer, Mackenzie Mackins, said that conduct prior to the five-year period can affect whether Garcia meets the requirements for naturalization, but the consideration of such conduct is discretionary.
"Can [U.S. Citizenship and Immigration Services] deny your application and refer you to court at that point? Sure. But I don't think they would have" in cases like Garcia's, Mackins said. "Here, a domestic violence conviction in 2001 would be only a discretionary factor to consider in his naturalization application."
Along with other factors, the number of years without any trouble with the law could be taken into account, she said.
Mackins said her client is eligible for Cancellation of Removal for Permanent Residents, which would allow him to stay in the U.S., because his offense was a misdemeanor and his sentence was less than one year.
"There's certain factors we have to litigate in court in front of the immigration judge now for him to keep his green card," Mackins said. "If we win that case and we're successful, he can file for naturalization right away."
On the first day of the ICE operation this month, agents also detained 26-year-old Adriana Espejel, who came to the U.S. when she was 5 and has been a green card holder since 2010.
In May she was convicted of possession of a controlled substance for sale. That made her "amenable to removal," according to ICE.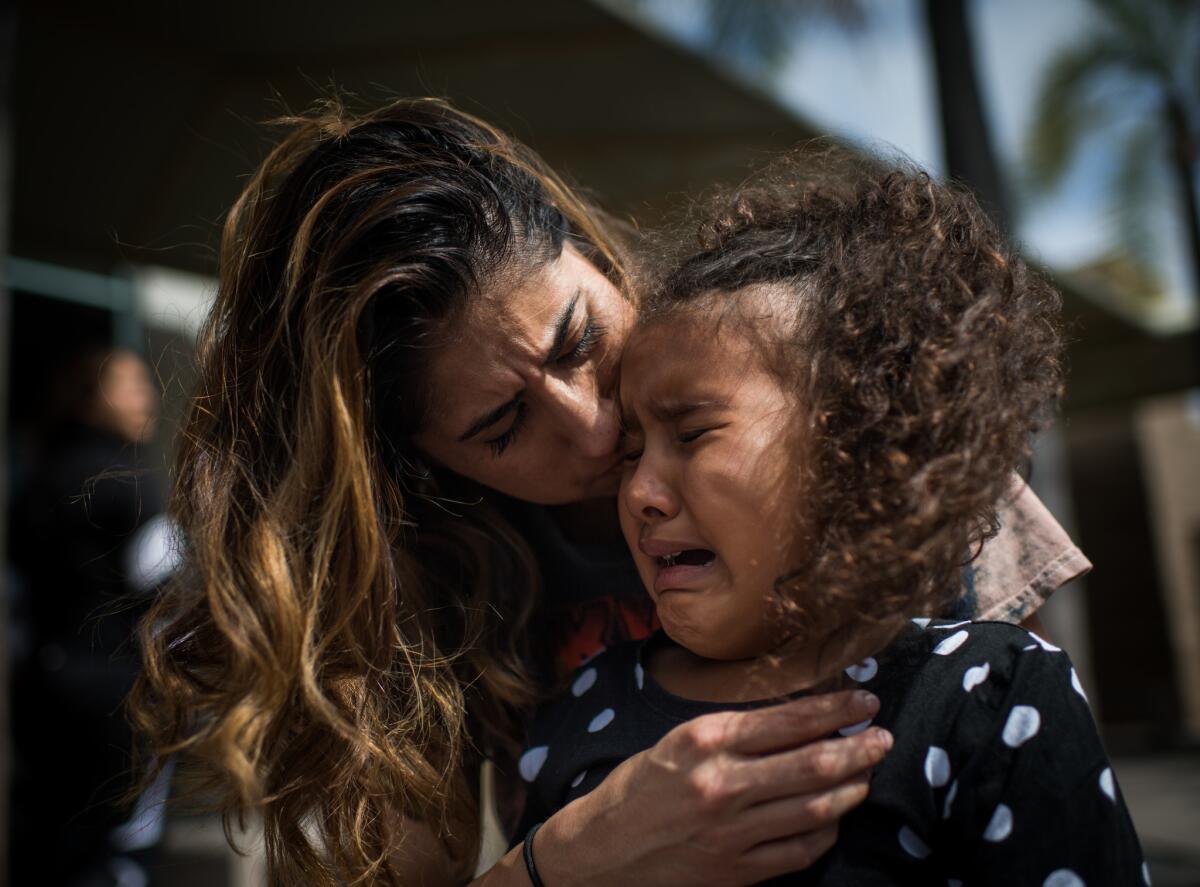 "I got woken up by them telling me they're going to take me in because of immigration. But I'm not illegal here," Espejel said soon after her arrest. "I have my permanent residence, it has no expiration…. I went in jail, served my time. I don't see why immigration picked up on it after, when I was already released."
Fingerprints of individuals detained in immigration raids are logged electronically with the FBI and the Department of Homeland Security, said David Marin, director of Enforcement and Removal Operations for ICE in L.A. When a lawful permanent resident is arrested for a removable crime, agents make a note to follow up on the person later.
Once there is documentation of a conviction, ICE agents inform an agency attorney, who decides whether the person is eligible to be placed in removal proceedings, Marin said.
Among other targets of ICE's recent enforcement action was a man who gained legal status through his wife in 2013 but had multiple drug convictions. Another man, who got legal status in 2014, was targeted because of a conviction this year of cruelty to a child.
Garcia's case was different because nearly two decades have passed since he was convicted of a crime.
Immigration agents picked him up outside his home as he was about to head out to drive for Uber. His daughter woke to the sound of her father shouting her name as agents wearing vests that read "Police" placed him in a black SUV.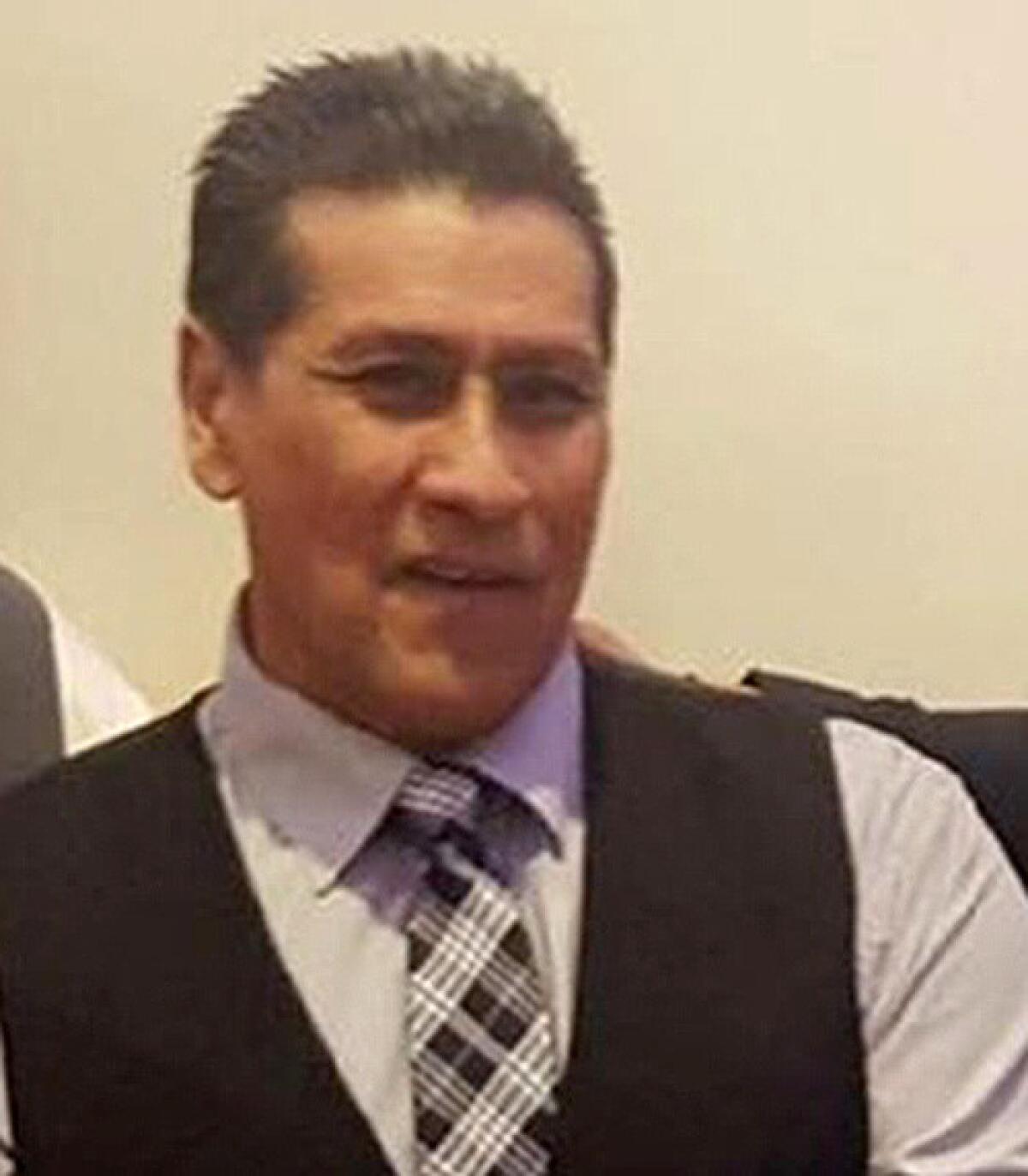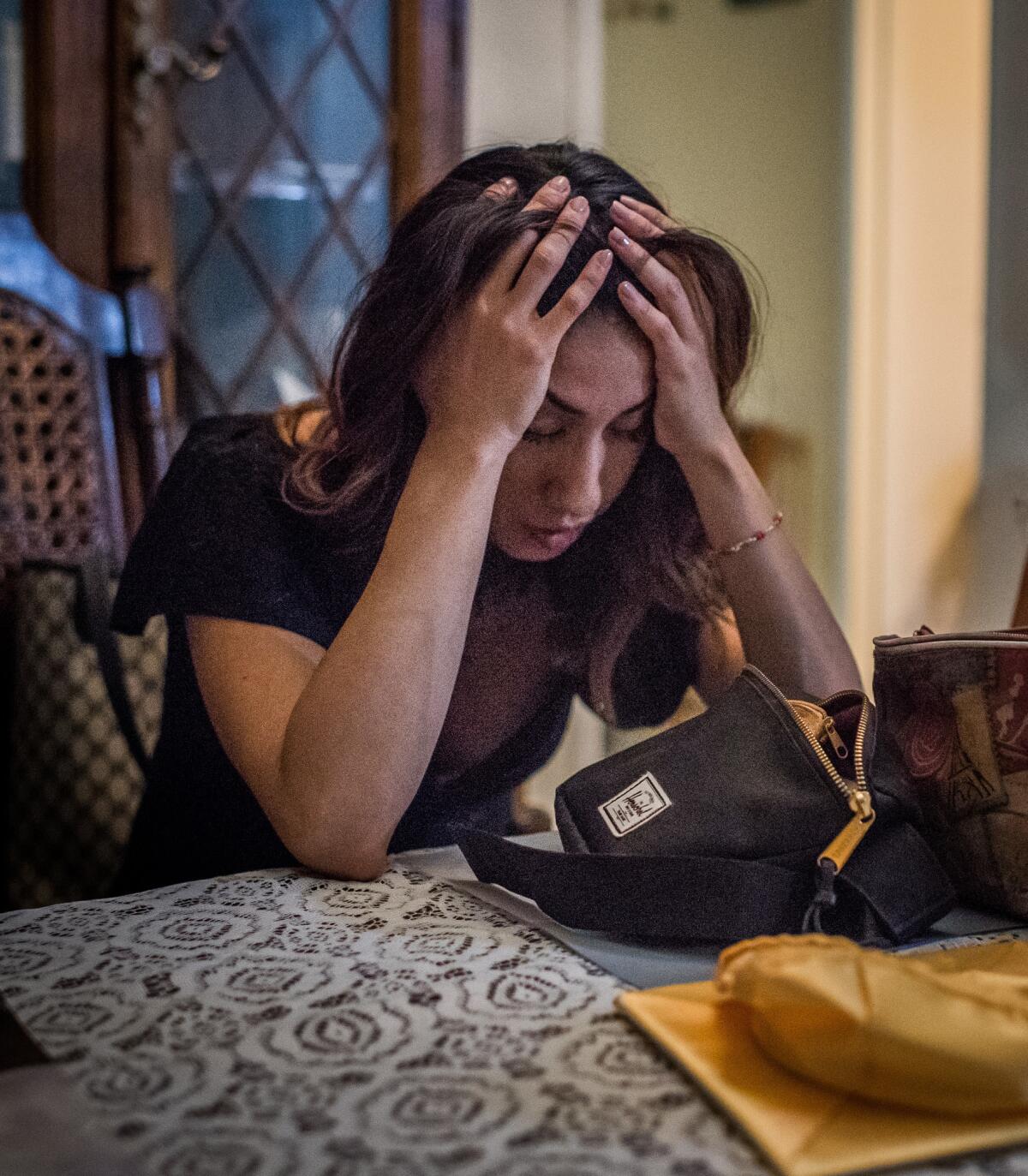 It wasn't until after the agents left that the family looked at the card they had presented, with Garcia's alien registration number, and realized the agents were with ICE. When Natalie visited her father in the processing center, she said, he didn't understand why he was there.
Garcia came from the Mexican state of Michoacan when he was 13 and worked in the fields in Northern California. He later bought a home in Arleta, where he lived with his wife, their two kids and a granddaughter.
At their family home, Natalie sobbed as she talked about her father's constant presence — in her life as well as that of her 6-year-old daughter, Marley, whom he was helping raise. When she spoke of him, Marley referred to him as "mi papá" — her father.
On the bed where Garcia slept, the little girl had carefully laid out one of his shirts over a pillow, a pair of shorts and his socks. Since the arrest, Marley has slept in her grandfather's bed.
Garcia's wife told agents she did not even remember the domestic violence incident, which she later characterized as a minor dispute.
Shusterman said that under the Obama administration immigration priorities were markedly different.
"We find that very frequently, and especially with this administration ... that they're going after people with very, very old violations and trying to get them deported," Shusterman said.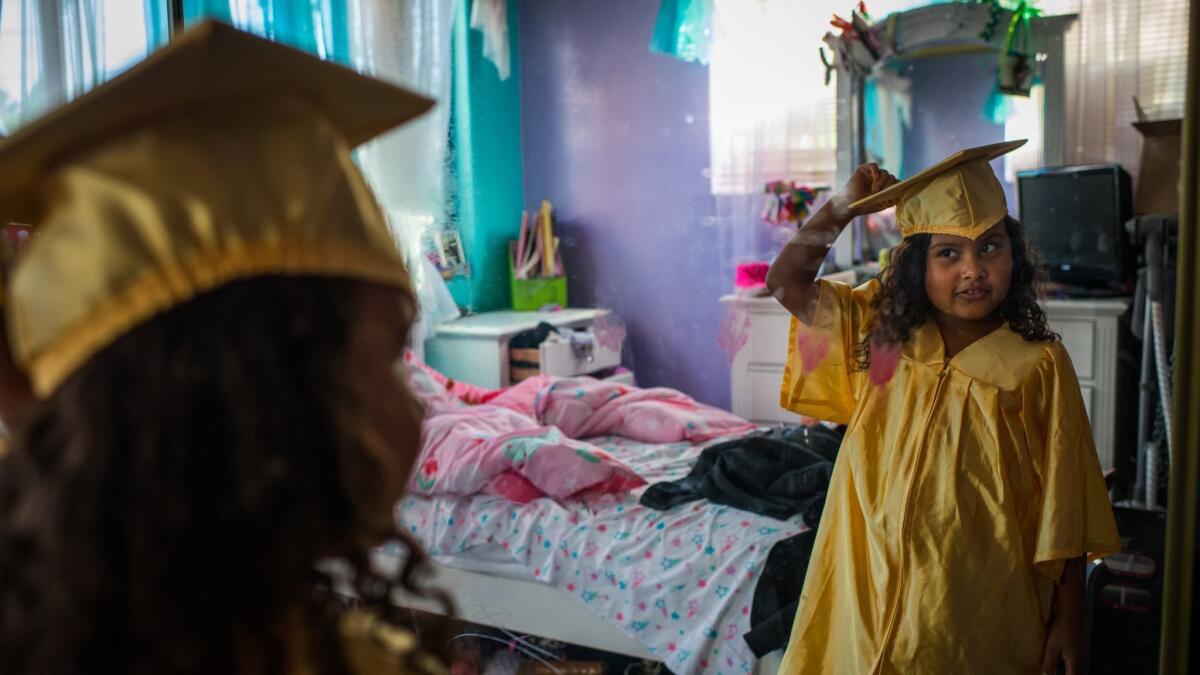 Garcia is in ICE custody pending a determination from an immigration judge with the Executive Office for Immigration Review on whether he has a lawful basis to remain in the U.S. Garcia's bond hearing is set for Friday, a day his daughter is also planning a rally outside the U.S. Citizenship and Immigration Services building in downtown L.A.
In the wake of Garcia's arrest, his wife, who is also a lawful permanent resident, has been left to worry about her own status.
"It's happening to people who have papers," Maria Dolores Garcia said. "Don't just trust. Check your record, become a citizen, stay alert to the changes…. I don't want this to happen to someone else."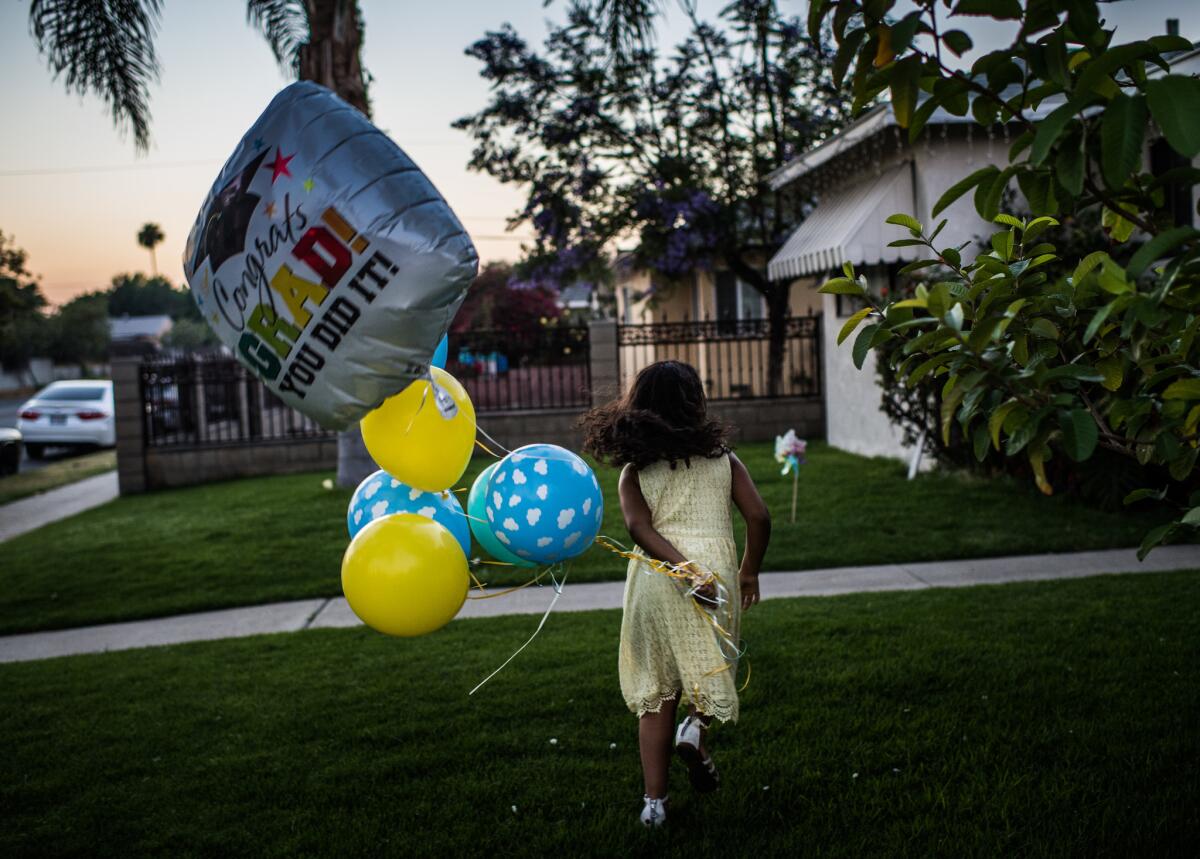 Twitter: @Brittny_Mejia
Sign up for Essential California for news, features and recommendations from the L.A. Times and beyond in your inbox six days a week.
You may occasionally receive promotional content from the Los Angeles Times.