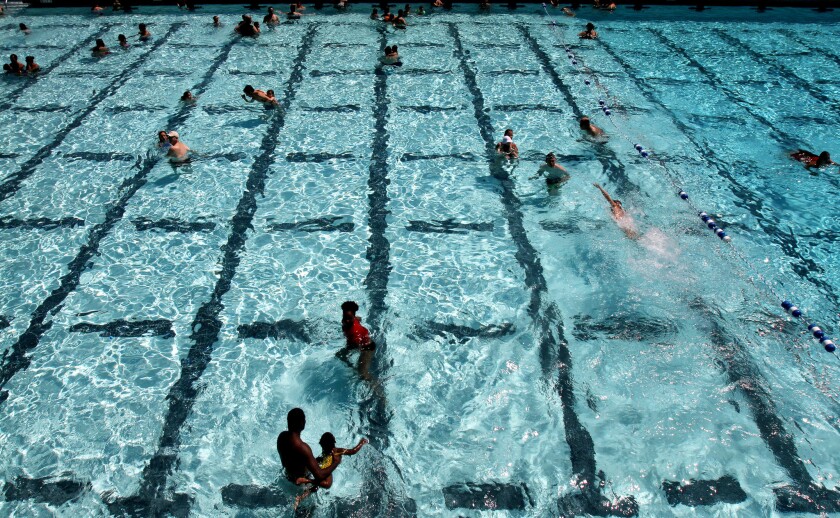 A lifeguard has pleaded not guilty to charges that he videotaped and photographed girls and women in a public restroom and an employee locker room at the Verdugo Aquatic Facility, officials said.
Arturo Montano, 22, denied two counts of annoying or molesting a child, as well as six counts of using a concealed camera to secretly record or photograph someone who may be undressed in an area where they have a reasonable expectation of privacy, according to Senior Assistant City Atty. Denny Wei.
Last week, police found images and videos on Montano's phone, according to Burbank police Sgt. Claudio Losacco.
A co-worker had reportedly seen the camera in a locker room and told a manager. Investigators subsequently served a search warrant at Montano's home in Sun Valley and seized his computer.
Montano was hired by the city in May 2009 as a part-time locker room attendant. The following year, he started working as a part-time lifeguard, working seasonally until 2013, when he started working year-round as a part-time lifeguard when the city began opening the pool all year, city spokesman Drew Sugars said.
ALSO
Bosnian Muslims in Southern California may not fit the stereotype but they feel the prejudice
For survivors of San Bernardino terrorist attack, it's a daily struggle against memory
Man who barricaded himself in a Little Tokyo store with a weapon is taken into custody, officials say
---