Malibu becomes a sanctuary city — in solidarity with its gardeners, cooks and others in the U.S. illegally
The discussion inside Malibu City Hall over whether to become a sanctuary city last week bore the usual hallmarks of the heated national debate over illegal immigration.
While some residents praised the proposal, others blamed those who are in the country illegally for crime and called the move a thinly disguised rebuke of President Trump.
But it being Malibu, there was a celebrity twist. The idea was inspired by one of the town's many famous residents: actor Martin Sheen. In December, he grabbed the lectern during a City Council meeting and — as if conjuring his inner President Josiah Bartlet from "The West Wing" — urged the city to become a sanctuary city.
Like many sanctuary city resolutions, Malibu's is largely symbolic. Backers said the move, which passed on a 3-2 council vote, is a chance for Malibu's privileged to stand up for the city's vulnerable population.
Malibu is about 92% white and one of L.A. County's wealthiest cities. Everyone agrees the city has workers who are not authorized to be in the United States, and they tend to serve the food at upscale eateries, clean the beachside mansions, look after children and keep the landscaping looking lush.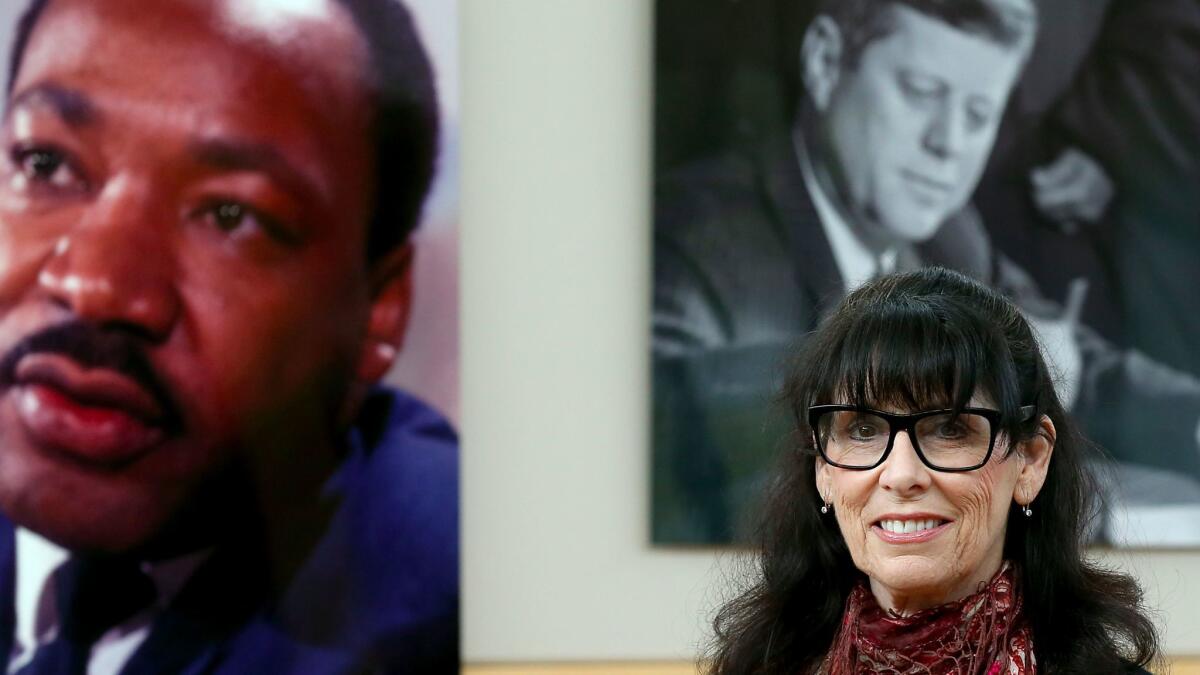 "When I reached out to some of the people at the schools and other people in the community, they told me people are scared," said Councilwoman Laura Rosenthal, who proposed the ordinance after hearing Sheen speak. "That's people coming into Malibu who may be undocumented. I wanted to send a clear message that we are here for you."
Only about 6% of Malibu is Latino, according to the 2010 census. Rosenthal said officials at the Boys & Girls Club told her there are nearly 80 children in the local schools who in the country illegally or whose parents are here illegally.
But residents say a good chunk of the service workforce is Latino. And at least some of those people are in the United States illegally. Rosenthal said it's a well-known fact around town, one rarely talked about — even at last week's council meeting.
"I think some people in Malibu have people working for them who are undocumented," she said.
Lifelong Malibu resident Mikke Pierson, 57, a supporter of the resolution, said it's hard to imagine a Malibu without the many immigrants who toil there. That why expressing support for people who are in the country illegally is so important, he said.
"Heck … we would be paralyzed and no one's houses would be cleaned," the former surf shop owner said.
Juan Escobar 32, makes sure the Malibu Country Mart, a collection of upscale boutiques, stays in tip-top shape. Taking a big swig of water and watching a couple with their child eat lunch from John's Garden Sandwiches and Snacks Shop, he said he came to the United States from Guatemala when he was 16.
If he had his legal papers, he would get a loan and start a business. Instead, he commutes to Malibu from Compton. He said he appreciates the city's resolution, but said he is still concerned about Trump's rhetoric about illegal immigration.
Most immigrants just want to work, and they end up doing jobs that hardly anyone else, let alone most Americans, want to do, he said.
"In each house, there's one immigrant here," Escobar said of Malibu. "You see Spanish speakers taking care of babies in every house. They help people here."
This all started in December, when Sheen, a well-known liberal activist, thanked the City Council for its help on another issue close to his heart.
"We want to express our sincere gratitude for the outgoing members for their service, and we take special notice for their unanimous support for the Standing Rock Sioux Tribe's opposition to the Dakota Access pipeline," Sheen said. In the face of "that heroic resolution, and the heightened level of fear gripping so much of our nation since Nov. 8, we urge the council to adopt a resolution declaring the city of Malibu a sanctuary city."
Despite Malibu's liberal reputation, the sanctuary city proposal was no slam dunk. It passed on a split vote, with Councilmen Jefferson Wagner and Rick Mullen opposing it. And most of the relatively few residents who spoke up several hours into a late-night meeting expressed opposition to declaring Malibu a sanctuary city.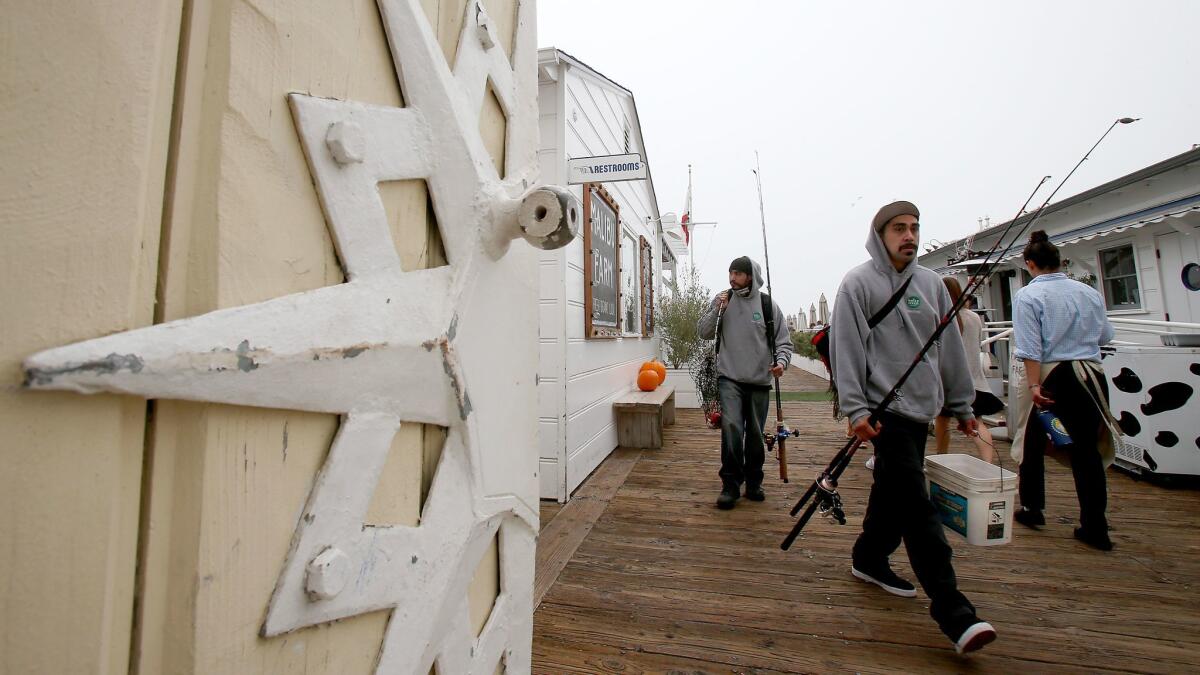 Some complained that the March 13 declaration was an empty gesture. In reality, the measure will have little effect. The city receives just under $50,000 in federal funds, which it could lose if the Trump administration follows through with a threat to defund sanctuary cities.
Also, the city contracts out its policing and jailing to the Los Angeles County Sheriff's Department. So it already follows that department's policies when it comes to cooperating with immigration authorities.
In his opposition to the measure, Mullen couched his argument in an oddly very Malibu way: as an environmental issue. In an article he wrote in a local magazine titled "The Environmentalist's Solution to a Sanctuary City," he ultimately argued that the measure would undermine the rule of law.
At the council meeting, resident Elizabeth Stevens recalled how she worked two jobs to get through school and get a car, only to have it totaled by someone who was in the country illegally.
"They break the law to come in and they continue to break the law," Stevens said. "Most illegal immigrants don't care about the environment like we do, and the city of Malibu thrives on it."
During the meeting, Rosenthal read a letter from a resident who couldn't attend; it was the only nod to a sometimes uncomfortable truth about Malibu and many places like it.
"Our city depends on a Hispanic population to support our comfortable lifestyle," Rosenthal read. "Do we not owe them what comfort and protections that are possible in these challenging times?"
Malibu joins an estimated 400 sanctuary cities and counties in the country. Most, such as Maywood, Santa Ana and San Francisco, have populations of people who are not authorized to be in the United States.
"Sanctuary city" is a blanket term that has no single meaning. In general, the designation is reserved for locales that have tried to offer political support or practical protections to people who are in the country illegally.
For some cities, the sanctuary movement has simply been a push to get people without legal status more involved in government. In places such as San Francisco, local governments have begun to cut ties with federal immigration officials and have refused to fully cooperate with them.
Back at the Malibu Country Mart, Eric, 35, a gardener, scooped dead leaves from plant beds as shoppers moved through expensive boutiques and children enjoyed the playground under the gaze of mothers and nannies.
Sinewy, thin and wearing a long, green polo shirt, Eric declined to give his last name out of fear. He said he came to the United States from Guatemala nearly 20 years ago. Every morning, he wakes up at 4:30 to make it from South L.A. to the ocean an hour later.
It's a commute he has made for nine years. His three children were born in Los Angeles, and Eric said he pays taxes, has a driver's license and lives to support his family. Malibu becoming a sanctuary city was mentioned on Spanish-language television, he said.
"I feel more safe. We can work without being worried," he said. "Who is going to take care of my kids if they deport me? What's going to happen to them?"
Twitter: @boreskes
ALSO
Trump takes aim at 'sanctuary cities' with a proposal to cut more than $200 million in local funds
San Diego police won't act as immigration officers, mayor says
This tiny California town's battle over 'sanctuary city' status started long before Trump
Sign up for Essential California for news, features and recommendations from the L.A. Times and beyond in your inbox six days a week.
You may occasionally receive promotional content from the Los Angeles Times.