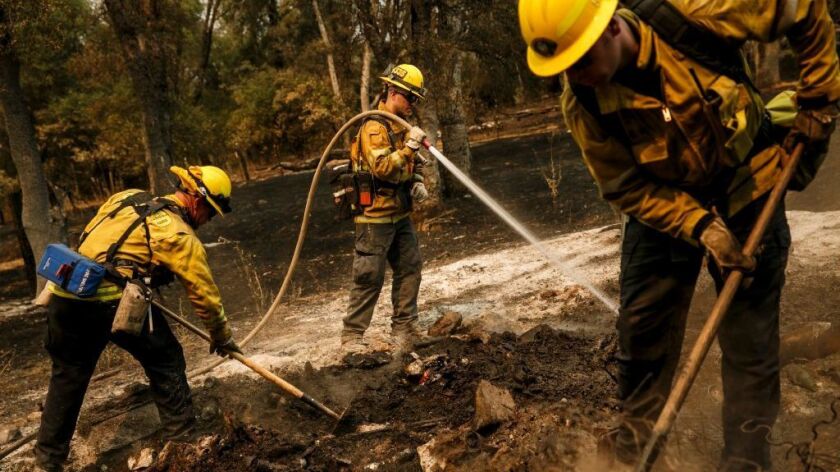 A massive wildfire burning near Yosemite National Park that forced the evacuation of thousands of residents last week is now 40% contained, officials said Sunday.
The Detwiler fire erupted Monday east of Lake McClure in Mariposa County and has burned more than 75,000 acres and uprooted residents and businesses in communities throughout the region, according to Cal Fire. Most of the evacuation orders have since been lifted.
The wildfire, which produced plumes of smoke that spread as far as Idaho, destroyed 120 structures, including 60 homes, officials said. For four days, workers and families in Mariposa — a historic gold mining town in the region — were forced to evacuate.
Many residents were allowed to return to their communities on Friday, while more evacuation orders were lifted Saturday evening, officials said. The fire is burning about 20 miles west of Yosemite.
Cal Fire spokesman Brandon Vaccaro said he expects full containment of the fire in about two weeks.
---