Caruso wins approval for beachfront hotel on Montecito site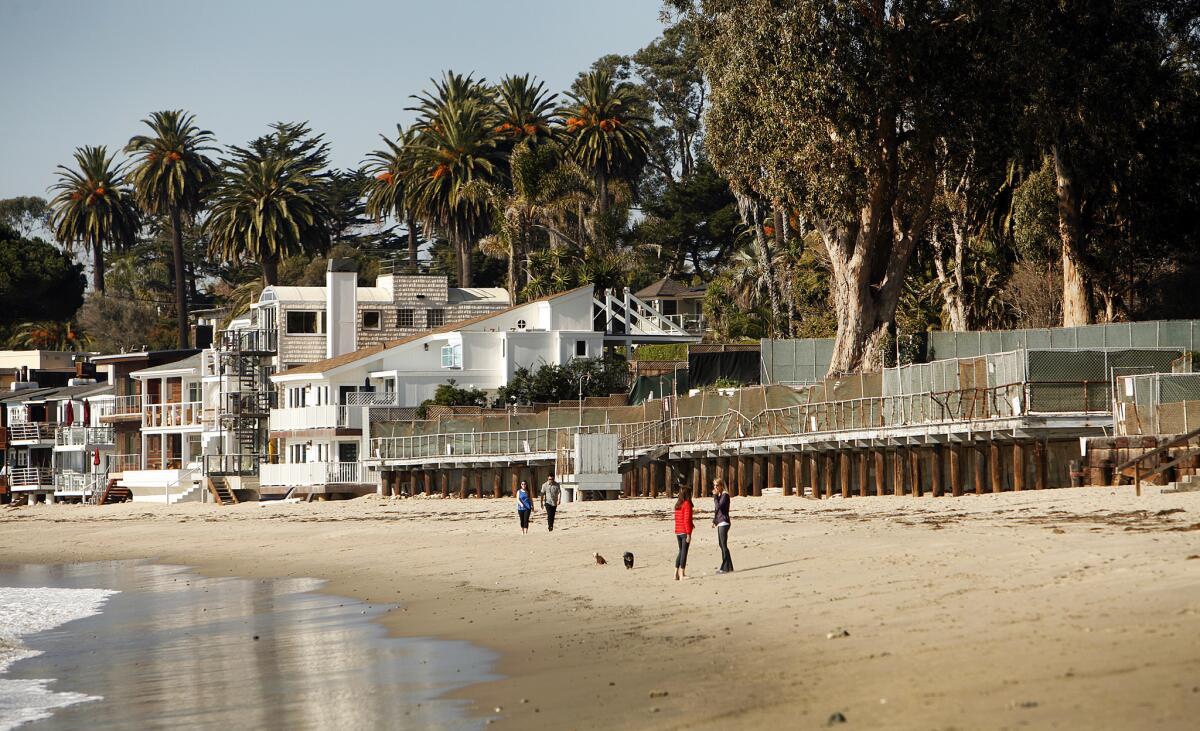 The Montecito Planning Commission approved a plan Wednesday by Los Angeles shopping mall developer Rick Caruso to build a new, luxury version of the famed beachfront Miramar hotel that has been closed for more than a decade.
The approval ends 15 years of wrangling over the site 100 miles northwest of Los Angeles as two previous owners tried unsuccessfully to rebuild the hotel as the site languished and became an eyesore in the wealthy community just south of Santa Barbara.
The approval means Caruso could break ground this summer on the 170-room hotel off Highway 101, nearly 15 years after the original resort -- a vacation destination for California families for decades -- was shut.
Approval came after a daylong discussion by the commission that centered on parking and whether there would be enough of it to accommodate guests, staff and members of a private beach club.
In the end, it was approved with conditions that would require Caruso Affiliated to closely monitor parking both on-site and in the surrounding neighborhood, which is already highly congested with beachgoers.
"This is a beautiful plan," commission member Sue Burrows said before the vote.
If Caruso's parking plan is unsuccessful and there turns out not to be enough parking, he will not be allowed to increase the number of members of a private beach club at the hotel, the commission stipulated in its conditions for approval.
The county approved two previous plans by Caruso, in 2008 and 2011, but the developer chose not to build those projects for financial reasons. The 2011 plan included an underground parking garage, but the one approved Wednesday does not.
Dana Pachulski, who owns a home on Miramar Avenue, across the street from the proposed hotel, said last week that she would consider appealing the commission's decision to the Santa Barbara County Board of Supervisors if the plan was approved.
Besides parking, she said she was particularly concerned that the narrow lane in front of her house would be widened and become the main access road to the beach club, as well as to some hotel bungalows -- just steps away from her front door.
"We'll have cars coming down this road at all hours," Pachulski said. "And there's not enough parking as it is."
She and other neighbors are also upset that valuable public parking spaces will be lost when a portion of Miramar Avenue is closed to make way for the hotel.
Twitter: @amcovarrubias
Sign up for Essential California for news, features and recommendations from the L.A. Times and beyond in your inbox six days a week.
You may occasionally receive promotional content from the Los Angeles Times.