Prosecutor lays out case in Irvine businessman's murder trial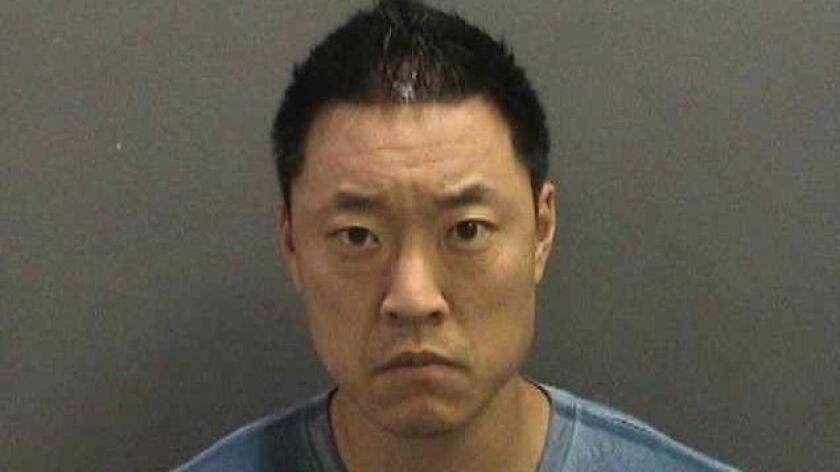 The trial began this week for an Irvine businessman who is charged with murdering his former business partner for financial gain and making his body vanish.
The defendant, Edward Younghoon Shin, 40, faces the possibility of life in prison if he is convicted of murdering Chris Smith, who was 33 when he disappeared in June 2010.
In laying out the case for jurors Tuesday in Orange County Superior Court, prosecutor Matt Murphy said that in the weeks leading up to Smith's disappearance, he had stopped trusting Shin. Shin was entangled in lawsuits that accused him of misappropriating funds from former employers, and Smith feared that he would plunder their corporate accounts to pay off his debts, Murphy said.
Each man wanted something from the other, Murphy said. Shin wanted Smith's signature on paperwork to authorize a $700,000 financial settlement in one lawsuit. And Smith, who lived in Laguna Beach, wanted Shin to agree to greater financial transparency in their businesses.
"Chris Smith created a big problem for Ed Shin," Murphy told jurors.
The business partners ran a company called 800XChange out of a San Juan Capistrano business park, focusing on debt consolidation as well as affiliated companies, the prosecutor said.
"This was kind of the Wild West," Murphy said. "These guys were making money hand over fist."
Smith, a bachelor and avid surfer, appeared to be living what Murphy called a "dream life," with an ocean-view Laguna Beach apartment and a serious girlfriend.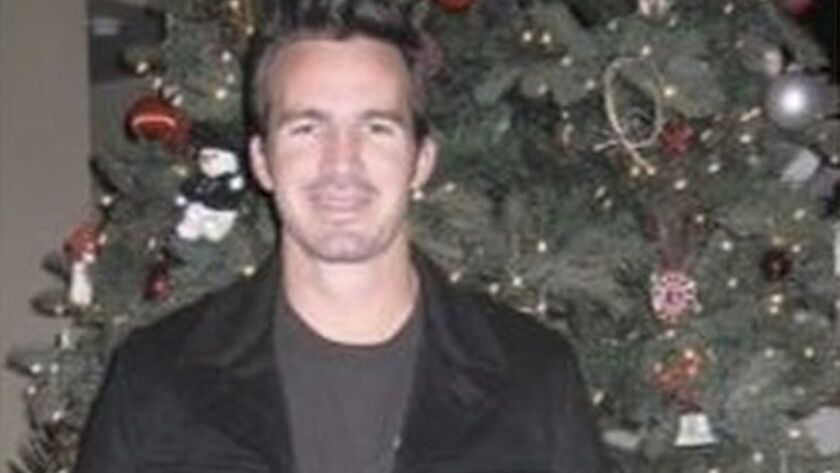 But his business partner had a serious gambling habit, and would take private jets to casinos where he wagered what a witness called "obscene" amounts of money, the prosecutor said.
"The problem is called 'Viva Las Vegas,'" Murphy said. "He had a penchant for craps."
On June 4, 2010, Smith vanished. The next day, Shin sent an email to company employees telling them to stay away from the office for the next week for "privacy" as he and Smith discussed the company's future.
When employees returned, they noticed an unexplained smell so foul they burned candles to counter it.
Shin told people that Smith had headed to the Galapagos Islands and planned to surf the world in the company of a new girlfriend named Tiffany Taylor, the prosecutor said.
The prosecutor said Taylor turned out to be a Las Vegas "atmosphere model" and former Playboy model denied going to the Galapagos with Smith.
Five days after Smith's disappearance, the prosecutor said, Shin rented a Dodge Ram and put 345 miles on it before returning it — far enough to take Smith's body to the desert and dispose of it, Murphy said. The remains have not been found.
Four months after he disappeared, Smith's family received an email purporting to be from him that caused them serious worry. It said he planned to take a yacht trip through the pirate-frequented waters off Somalia.
"The most dangerous trip anybody could ever take, because of course he's never coming home," Murphy said.
Smith's father filed a missing persons report with the Laguna Beach Police Department, which found Smith hadn't used his credit card since June.
The prosecutor said that when forensic investigators searched the vacant San Juan Capistrano business offices the men had shared, they found Smith's blood on the walls, ceiling and desk, and in the cement under the carpet, indicating a scene of "helter-skelter" violence had taken place there.
Shin, 40, has pleaded not guilty. His attorney declined to give an opening statement. The trial is expected to continue this week before Superior Court Judge Gregg Prickett.
christopher.goffard@latimes.com
Twitter: @LATchrisgoffard
---
Get breaking news, investigations, analysis and more signature journalism from the Los Angeles Times in your inbox.
You may occasionally receive promotional content from the Los Angeles Times.