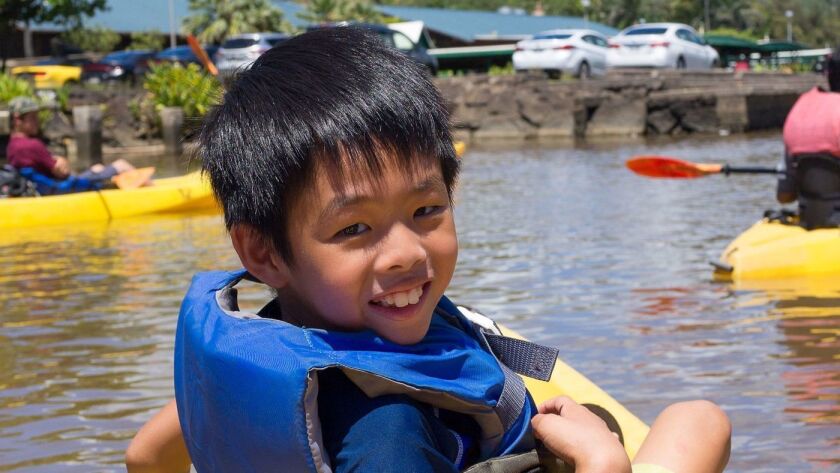 A 36-year-old man was convicted Wednesday in the drive-by shooting death of an 8-year-old boy in Pomona last year, authorities said.
A jury found Sengchan Houl guilty of one count of first-degree murder, two counts each of shooting at an occupied dwelling and negligent discharge of a firearm, and one count of shooting from a motor vehicle, the Los Angeles district attorney's office said. Jurors deliberated less than two hours before returning the verdict.
Houl is scheduled to be sentenced next month, when he faces a maximum sentence of life in prison without the possibility of parole.
In February 2017, Houl was in a car when he opened fire on a home in the 1100 block of West 11th Street. Jonah Hwang, 8, was fatally struck in the head.
Prosecutors said Houl had shot at the same home once before the boy's death — and twice after.
Jonah was with his parents and brother at a family friend's home for dinner when the shooting occurred.
Jonah had been adopted about three years before from an orphanage in Taiwan, his parents, Jonny and Karen Hwang, said at the time.
"He had an infectious smile and loved everyone and everything: sports, wrestling with his dad, running, laughing, superheroes," his parents said in a statement. "Jonah was a light and joy in our household and we cannot imagine our family without him."
alene.tchekmedyian@latimes.com
Twitter: @AleneTchek
---