Strong odors spark new fears in Porter Ranch and prompt an investigation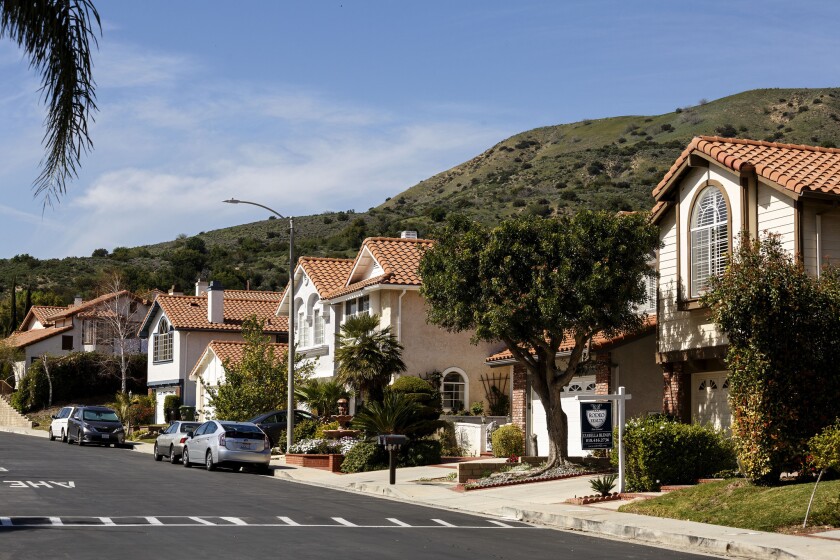 An Aliso Canyon well that caused the largest methane leak in United States history was capped in February, but on Wednesday residents living near the natural gas storage field complained of a strong odor that led many to question whether another well had blown out.
The South Coast Air Quality Management District received about 40 odor complaints. Residents also posted about the smell in a closed Facebook group.
Two air monitors in Aliso Canyon and Porter Ranch found slightly elevated methane levels, according to Sam Atwood, spokesman for AQMD. The readings were about 3 to 4 parts per million; a typical reading is 2 parts per million.
The source of that methane is still under investigation, Atwood said, noting that the group's own inspectors could not "detect any odors in the community. Specifically, they went onto the SoCal Gas storage facility site and couldn't detect any odors anywhere on the site."
Southern California Gas Co. officials said there is no evidence of a problem in Aliso Canyon.
"There is no indication of any gas leak at the Aliso Canyon storage facility," said Chris Gilbride, a company spokesman. "We have conducted an investigation of facility operations and no potential source for odors at the Aliso Canyon storage facility was identified."
Jim Frantz, an attorney representing a group of Porter Ranch residents who are suing the gas company over the leak, said he had heard Wednesday from many clients who said they were smelling gas again. He said they had dispatched an expert to the site to test the air, but the results were not yet available.
Even before the new reports of gas smells, Frantz said clients had continued to have symptoms such as nosebleeds and nausea when they returned home, even briefly.
"Our clients are still, on a daily basis, getting sick," he said.
A week ago, gas officials acknowledged that odorant vapors had been released during maintenance work.
The well known as SS-25 began leaking last October, ultimately releasing nearly 100,000 metric tons of methane into the atmosphere before it was capped in February. Odorants added to the gas sickened many residents who complained of headaches, nose bleeds and nausea. Thousands of families temporarily relocated to escape the smell.
The end of the temporary relocation program has been pushed back several times, and Wednesday an appeals court ruled that the gas company should continue to pay for customers' hotel rooms and rental houses until at least April 27, when a hearing is scheduled on the matter.
Residents and Los Angeles County officials have been wrangling with the company for months over the relocation timeline.
The relocation period was initially set to end 48 hours after the gas leak was determined to be sealed, which occurred Feb. 18. It was extended to eight days under an agreement between the gas company and city officials, but the county took the utility to court in an attempt to have the timeline extended further, saying air testing inside the homes needed to be done. A Los Angeles Superior Court judge ruled March 18 that the county had not made a case that the homes are unsafe and said the relocation period should come to an end.
"This is a major victory for our residents who must have the assurance that it is safe to return to their homes before the gas company terminates full reimbursement of relocation expenses," said Supervisor Mike Antonovich, who represents the community.
Twitter: @TheCityMaven
Twitter: @sewella
---
Life is stressful. Our weekly mental wellness newsletter can help.
You may occasionally receive promotional content from the Los Angeles Times.