Protest planned after LAPD officer shoots, kills man during struggle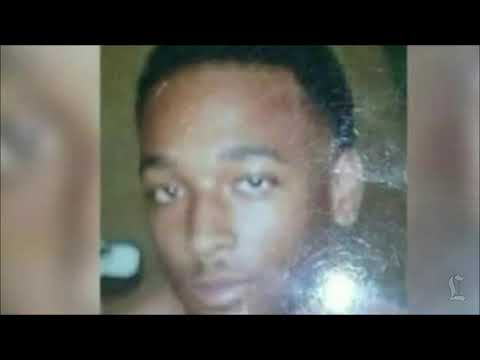 A Sunday afternoon protest is planned at LAPD headquarters after 25-year-old Ezell Ford was killed by a police officer in Florence earlier this week.
A protest is being planned for Sunday in front of Los Angeles police headquarters in downtown after a man was shot and killed by an officer this week in Florence.
The shooting occurred about 8:20 p.m. Monday after an officer conducted "an investigative stop" in the 200 block of West 65th Street, according to an LAPD news release. During the stop, a "struggle ensued" and the officer shot the person, whom police did not identify.
Family members identified the man as 24-year-old Ezell Ford, who they described as "mentally challenged." His mother, Tritobia Ford, told KTLA her son was complying with officers' orders, and that the shooting was unjustified.
Her son, she said, was lying on the ground Monday night when he was shot in the back. He later died at an area hospital.
"My heart is so heavy because my family is close," she said.
Now, some friends and family members are taking to Facebook organize a protest rally at 3 p.m. Sunday at LAPD's headquarters.
"All we want to know is why they did it," Ezell Ford Sr. told KTLA.
The shooting comes as national attention continues to focus on the shooting death of Michael Brown, an unarmed 18-year-old who was shot multiple times Saturday during a confrontation with Ferguson police in Missouri.
Days of protests continued Tuesday night, and rioting and looting was reported.
Soon after Ezell Ford's shooting death, some took to Twitter using the hashtag #EzellFord to frame his death in the context of what was happening in Ferguson. However, police and family have not said whether Ezell Ford was armed.
The LAPD's Force Investigation Division is looking into the shooting. Police Chief Charlie Beck, Inspector General Alex Bustamante and the Board of Police Commissioners will ultimately review the results to verify whether the shooting fell within guidelines mandating that use of force be "objectively reasonable."
The Los Angeles County district attorney's office will also investigate the shooting, which is standard practice in officer-involved shootings.
There have been at least 303 people killed in officer-involved shootings since 2007, according to The Times' Homicide Report database.
For breaking news in Los Angeles and throughout California, follow @VeronicaRochaLA. She can be reached at veronica.rocha@latimes.com.
Sign up for Essential California for news, features and recommendations from the L.A. Times and beyond in your inbox six days a week.
You may occasionally receive promotional content from the Los Angeles Times.