Actor and social media personality Ray Diaz arrested on suspicion of sexual assault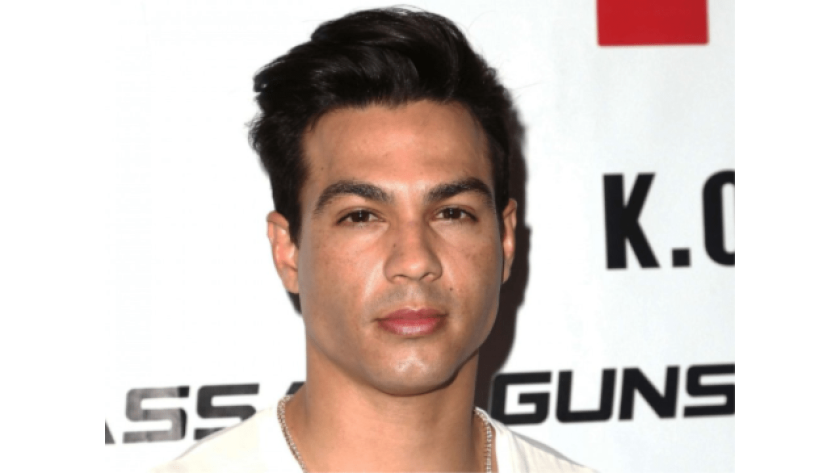 Actor and social media personality Ray Diaz has been arrested on suspicion of sexual assault, Los Angeles police said.
Diaz, 33, who lives in Hollywood, was arrested in San Diego early Friday with the help of local police, according to a statement from the Los Angeles Police Department. He is being held on $500,000 bail.
Police responded to an online outcry Thursday night after the YouTube show "DramaAlert" aired a lengthy video that the host said included audio of Diaz berating a 17-year-old girl named Angelica and yelling at her to kill herself as she cries. The host also interviewed the girl about the video. Authorities have not confirmed the video's authenticity, and faces are not shown in the video.
"The LAPD is aware of several social media posts related to a social media personality, alleging physical abuse and sexual relations with a minor," the LAPD tweeted Thursday night. "We take these allegations seriously. Currently, the Department has directed a group of investigators to look into these allegations."
The girl interviewed by "DramaAlert" said she had been in a relationship with Diaz since she was 16. The legal age for consent in California is 18.
"Proud of our elite RHD [Robbery and Homicide Division] who pursued this relentlessly. Their work brings a small measure of justice," LAPD Chief Michel Moore tweeted Friday night.
Diaz denied the allegations of abuse last week on "The Hollywood Fix" and said he and the girl in the video were acting. The self-described "content creator" has 300,000 subscribers on YouTube and has appeared on TV Land's "Lopez.''
Police did not share details about the alleged assault that Diaz is suspected of or whether it was related to the 17-year-old girl.
"I know it's hard because I was manipulated," the 17-year-old said in an Instagram story video on Friday. "I was brainwashed into thinking that the relationship that I was in was love when now I know that it was the furthest thing from that."
She thanked viewers for their support, directed people to the "DramaAlert" video for more information and encouraged other people who have faced abuse to come forward.
"Know that an abusive relationship where you're being physically or mentally abused is not ok and that you can be strong and you can speak out and you are loved by many," she said.
Neither Diaz nor the girl could be reached for comment.
Reach Sonali Kohli at Sonali.Kohli@latimes.com or on Twitter @Sonali_Kohli.
---
For reporting and exclusive analysis from bureau chief John Myers, get our California Politics newsletter.
You may occasionally receive promotional content from the Los Angeles Times.