Road to table? Proposed Senate bill would let people legally eat roadkill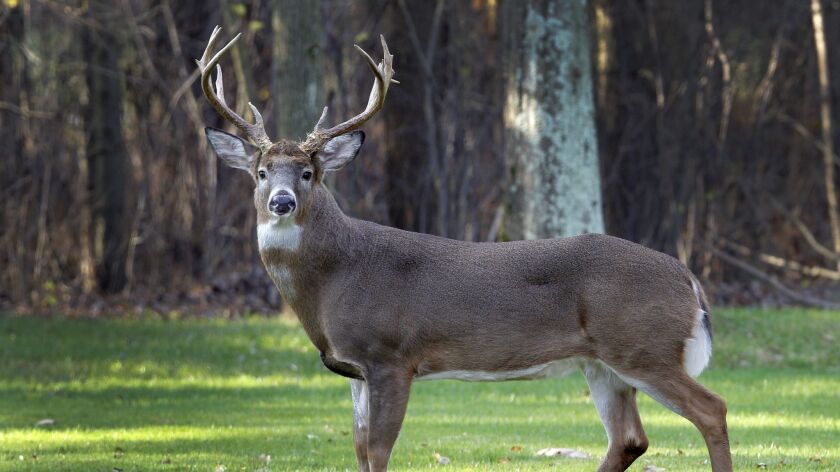 Roadkill could be on dinner tables across California by 2021 if a Senate bill proposed this week wins approval from lawmakers.
SB 395, sponsored by state Sen. Bob Archuleta (D-Pico Rivera), seeks to amend current state law to allow drivers who fatally strike a deer, elk, antelope or wild pig to take the animal home and cook it. The bill, which was introduced Wednesday, also would let people not in vehicles who simply stumble upon a carcass keep it for food.
Under existing law, accidentally killing an animal with a vehicle isn't illegal, but salvaging it is not permitted. The result, the bill contends, is that the meat goes to waste.
A report published by UC Davis' Road Ecology Center last year shows that more than 56,000 animal carcasses were found on local roads and state highways between 2009 and 2017. The bill estimates that more than 20,000 deer are hit by cars on California's roadways annually.
"This translates into hundreds of thousands of pounds of healthy meat that could be utilized to feed those in need," the bill states.
If the law passes, the person who takes the animal would be required to retroactively apply online for a wildlife salvage permit within 24 hours of finding the carcass. With this data, the California Department of Fish and Wildlife would maintain a log of the number of permits issued, the location of impacts, species of wildlife and the estimated amount of meat salvaged each year.
The bill does not make all wild animals fair game on the state's roadways. The proposed legislation, which could be voted on as early as March 23, emphasizes that the animal has to have been killed accidentally.
The wildlife department declined to comment on the proposed legislation as a matter of policy. Archuleta could not immediately be reached for comment Friday.
While some expressed disgust over the proposal online, People for the Ethical Treatment of Animals wrote on its website that roadkill is a more humane food source and a "superior option" to meat in the supermarket.
"Eating roadkill is healthier for the consumer than meat laden with antibiotics, hormones, and growth stimulants, as most meat is today," PETA wrote.
If the bill passes, California would be in the company of several other states — including Florida, Idaho, Oregon, Washington, Alaska, Montana, Illinois and West Virginia — that have similar laws on their books.
Twitter: @Hannahnfry
---
The stories shaping California
Get up to speed with our Essential California newsletter, sent six days a week.
You may occasionally receive promotional content from the Los Angeles Times.