Robin Williams: Marin defends release of graphic suicide details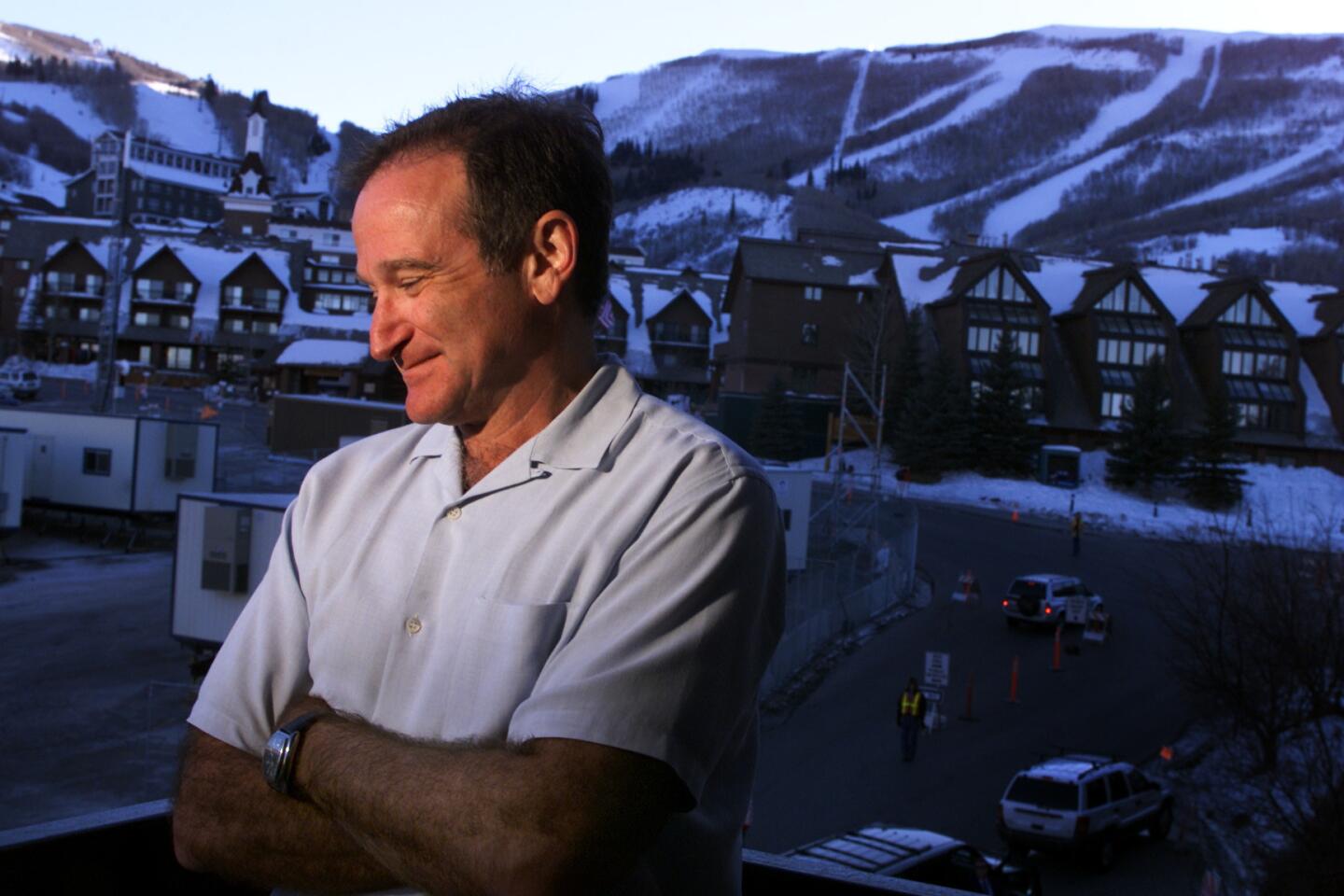 An iconic Bay Area tunnel, commonly known as the Waldo Tunnel or Rainbow Tunnel, will be named after the late actor Robin Williams.
(Robert Gauthier / Los Angeles Times)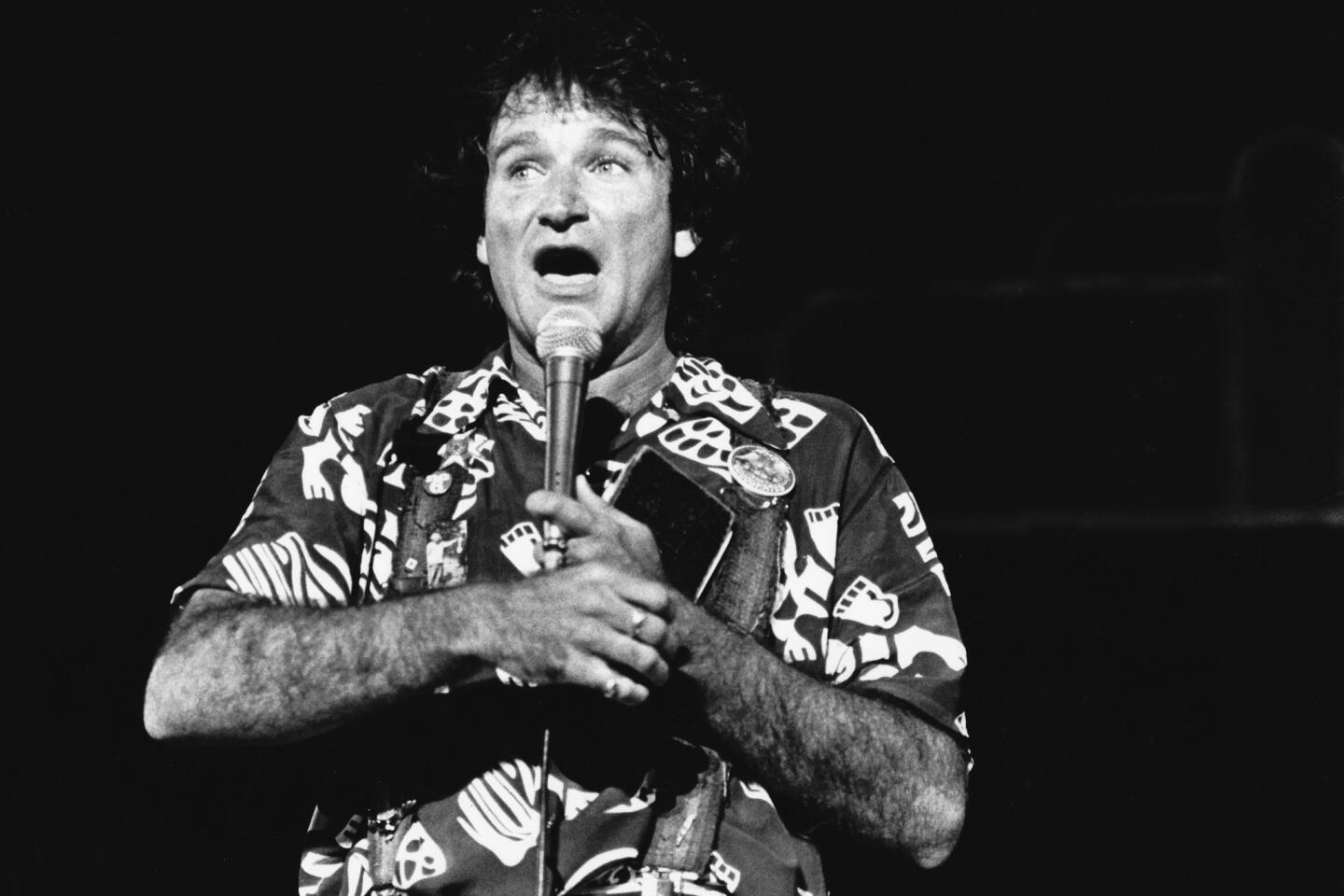 Robin Williams performs at the Universal Amphitheater on July 1, 1979
(Tony Barnard / Los Angeles Times)
Robin Williams stars as Popeye the sailor man, whose secret source of strength turns out to be spinach, with Shelley Duvall as Olive Oyl, in 1980's "Popeye."
(File / AFP/Getty Images)
Robin Williams performs at the Universal Amphitheater on Aug. 16, 1982.
(Gary Friedman / Los Angeles Times)
In 1984's "Moscow on the Hudson," Robin Williams plays Vladimir Ivanoff, a saxophonist in the Moscow circus who defects to the U.S. Here, Williams is pictured with actor Cleavant Derricks and director Paul Mazursky.
(Michael Ochs Archives / Getty Images)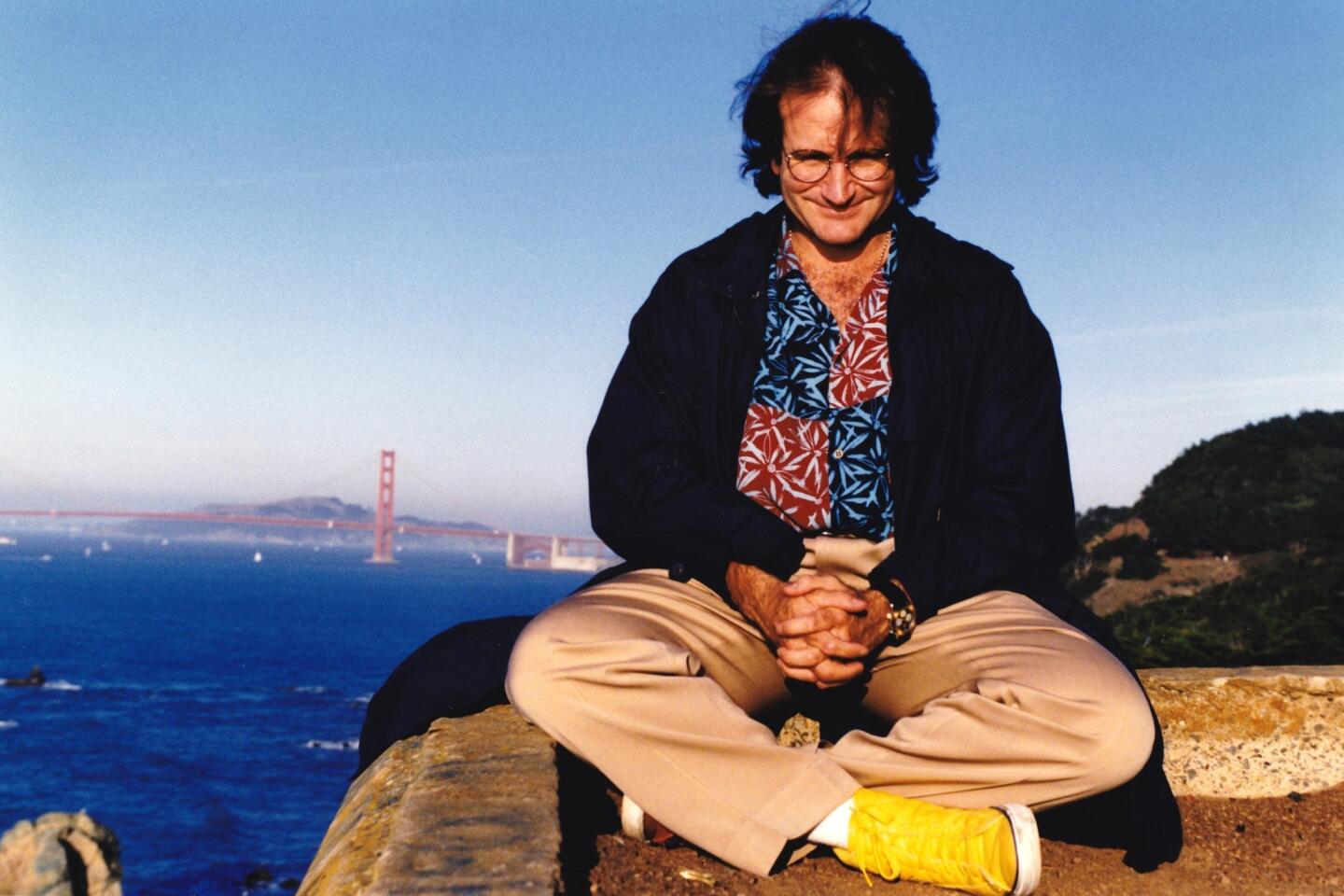 Robin Williams in San Francisco in 1991.
(Al Seib / Los Angeles Times)
Robin Williams speaks to the media backstage after his performance at the Sam Kinison tribute held at the Celebrity Theatre in Anaheim, Sept. 3, 1992.
(Christine Cotter / Los Angeles Times)
In 1993's "Mrs. Doubtfire," Robin Williams plays Daniel Hillard, an irresponsible father who creates an alter-ego in the form of a nanny in order to spend time with his children.
(Phil Bray / Los Angeles Times)
Robin Williams plays Alan Parrish, a man who was trapped in a board game for 26 years in 1995's "Jumanji." He costarred with Bonnie Hunt.
(Rob McEwan / Los Angeles Times)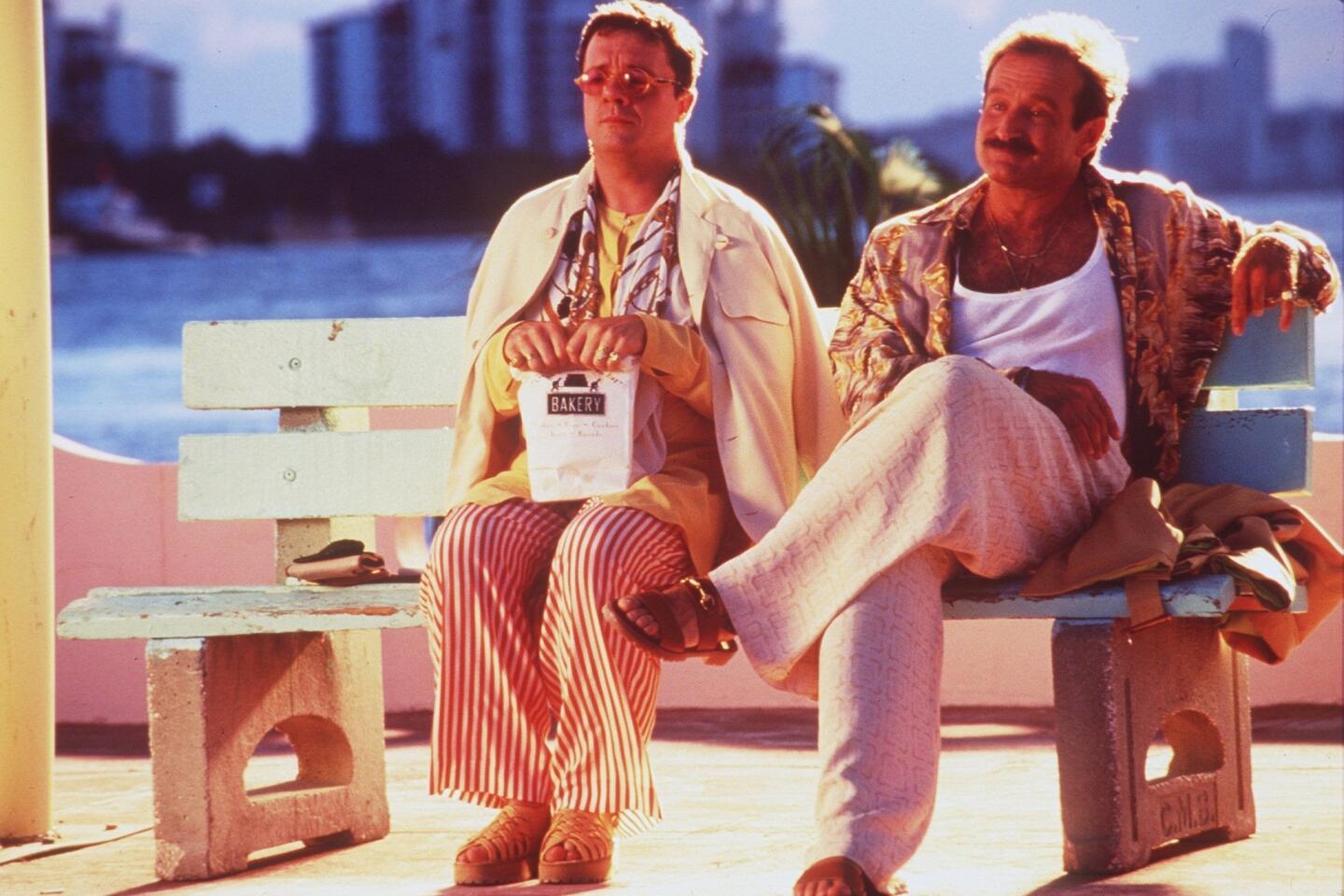 Robin William plays Armand Goldman, owner of a South Beach drag club who must hide his same-sex relationship with Albert (Nathan Lane) from their son's future in-laws in the 1996 film "The Birdcage."
(Lorey Sebastian / Los Angeles Times)
Marin County officials are defending their decision to release graphic details about Robin Williams' suicide.
They have faced some criticism on social media for a press conference Tuesday in which officials laid out how Williams died and how he was found.
An official with the sheriff's office said the release of information was required under California public records laws.
"These kinds of cases, whether they garner national attention or not, are very difficult for everyone involved," Marin County Assistant Deputy Chief Coroner Lt. Keith Boyd said in an email to Fox News. "Frankly, it would have been our personal preference to withhold a lot of what we disclosed ... but the California Public Records Act does not give us that kind of latitude."
At a news conference, Boyd revealed that Williams, 63, used a belt to asphyxiate himself and may have also tried to cut his wrists with a pocket knife.
He then went on to reveal that rigor mortis had already set in by the time Williams' personal assistant discovered the body in a slightly elevated position.
While the level of detail Boyd presented is routinely available on a coroner's report for any member of the public to view upon request, it's not often that authorities discuss them in front of cameras and a podium capped with microphones. The news conference was broadcast on several TV stations and live-tweeted by members of the media, all of which drew the ire of the public.
"I really wish they didn't release the details of how Robin Williams was found. People will be focusing on that, instead of the person he was," wrote Twitter user Lisa.
Brian White, who identifies himself as a digital and broadcast news reporter in Arizona, said there was nothing to gain from the new information.
"I deliberately didn't have any sound from the Marin County presser because there's no news value in the salacious details of Williams' death," he tweeted.
Boyd did tell reporters that the department is taking precautions to keep other details of Williams' death private. The autopsy was performed in Napa County, where a government-run facility operates.
In Marin County, authorities use a private company for its autopsies, Boyd said. The department chose to go to Napa to ensure no photos or details would be leaked, he said.
Sign up for Essential California for news, features and recommendations from the L.A. Times and beyond in your inbox six days a week.
You may occasionally receive promotional content from the Los Angeles Times.