A former foster child rises to the Rose Parade's court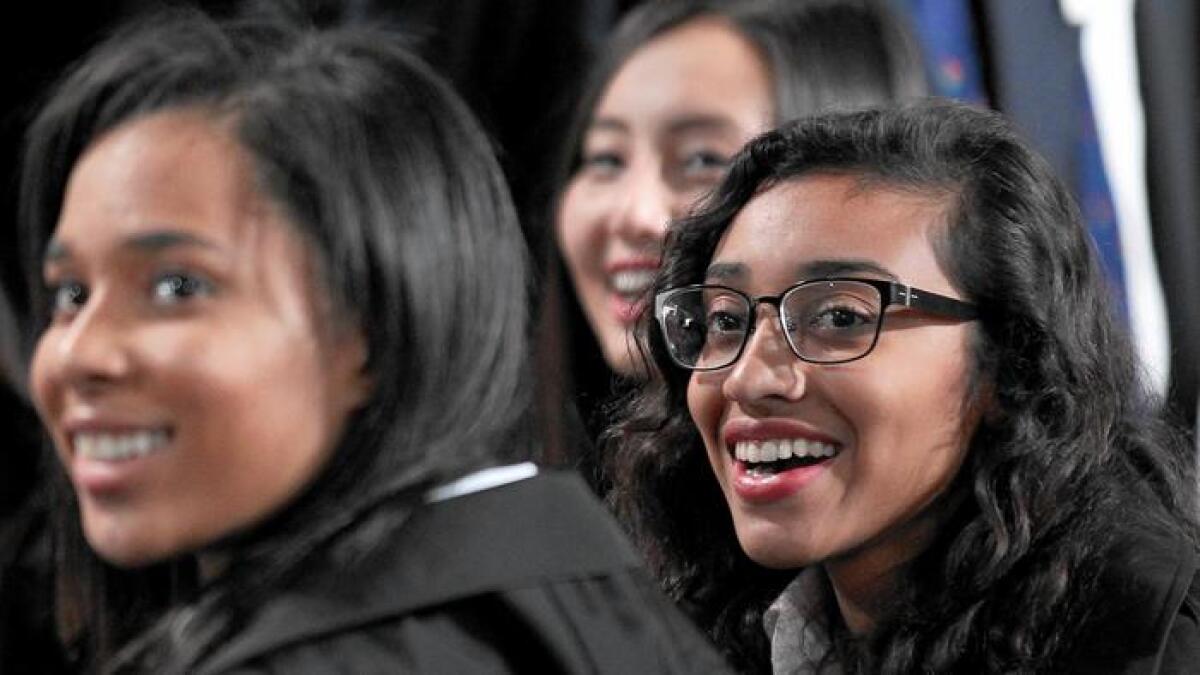 "It doesn't matter where you come from," 17-year-old Donaly Marquez told foster children after she was selected to the Tournament of Roses' Royal Court. "You can do anything as long as you set your mind to it."
Marquez will graduate from Blair High School this spring.
'Fight, fight, fight for Iowa!'
The yellow-clad stands along Colorado Boulevard screamed the University of Iowa's fight song as the school's band and float passed by.
Stanford University's band, by contrast, got polite applause.
Iowa faces off against Stanford this afternoon.
The Iowa Hawkeyes last played in the Rose Bowl in 1991, against the University of Washington.
But their last Rose Bowl win was even longer ago, as Chuck Mersch of Cedar Rapids, Iowa, well knows. He pulled up a newspaper clip from the game — in 1959 — on his phone.
"That is awesome," he said, as the South Dakota Department of Tourism's float passed by, a replica of the famed faces of Mt. Rushmore, done in fresh and dried flowers.
"Everything has come up roses on this trip," Mersch said.