Live blog: San Diego Mayor Bob Filner to go into therapy
Newark, N.J., Mayor and U.S. Senate candidate Cory Booker had his Twitter dalliances with a Portland stripper exposed by Buzzfeed, with their privates tweets published for the world to see. But the "scandal" is merely titillation by association. There's no evidence that Booker, who is single, ever tried to take their relationship beyond the tweets. And Booker's team has taken the news in stride. "The only mildly surprising thing about this story is the news that there's a vegan strip club in Portland," his campaign said.
(Mel Evans / Associated Press)
Former Congressman Anthony Weiner, who left office after a flurry of indiscretions on Twitter were revealed to the public, has admitted to continuing his online pursuits after his departure from Congress. Despite his admission, Weiner will remain in New York City's ongoing mayoral race.
(John Minchillo / Associated Press)
San Diego Mayor Bob Filner has been accused of numerous instances of sexual harassment, running as far back to his stint in Congress to his current office. Deemed "Filthy Filner" by employees, Filner has so far been accused of indiscretions by 13 women. A number of fellow Democrats have called for Filner's resignation, but he has so far refused to step down.
(Greg Bull / Associated Press)
Former Republican South Carolina Gov. Mark Sanford revealed an extramarital affair in 2009. State lawmakers rejected impeachment, but recommended a formal rebuke related to state funds he spent for travel related to the affair. He served out the remainder of his second term, which expired in January 2011, and was largely absent from politics before mounting a successful 2013 campaign to represent South Carolina in Congress.
(Rainier Ehrhardt / Associated Press)
David Petraeus submitted his resignation as director of the CIA on November 9, 2012 citing an extramarital affair.
(Mark Wilson / Getty Images)
San Fernando City Councilman Mario Hernandez, left, and Councilwoman Maribel De La Torre, middle, were involved in a relationship that turned acrimonious. Mayor Brenda Esqueda, right, was accused of having an affair with a police sergeant. All three were recalled by voters Nov. 6, 2012.
(Los Angeles Times)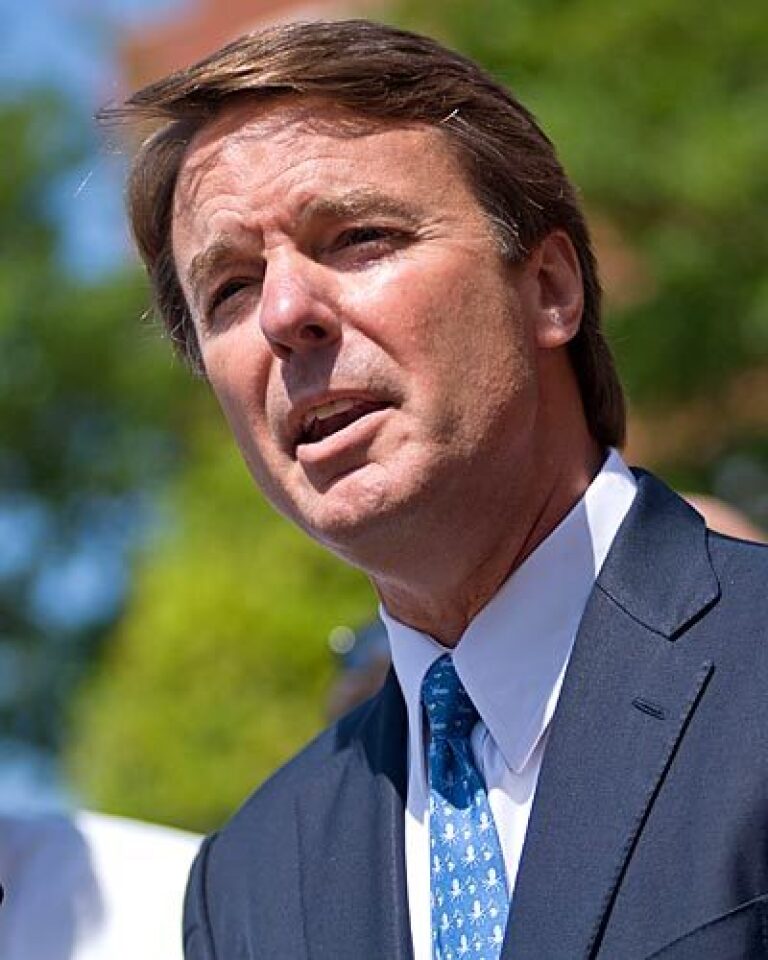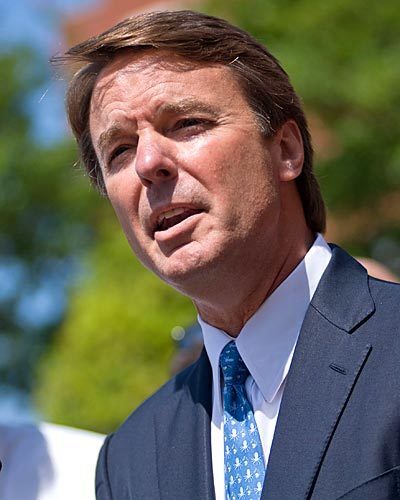 John Edwards, a Democratic former senator, vice presidential nominee and two-time presidential candidate, has been indicted on charges that he used campaign contributions to hide an extramarital affair.
(Steve Exum/Getty)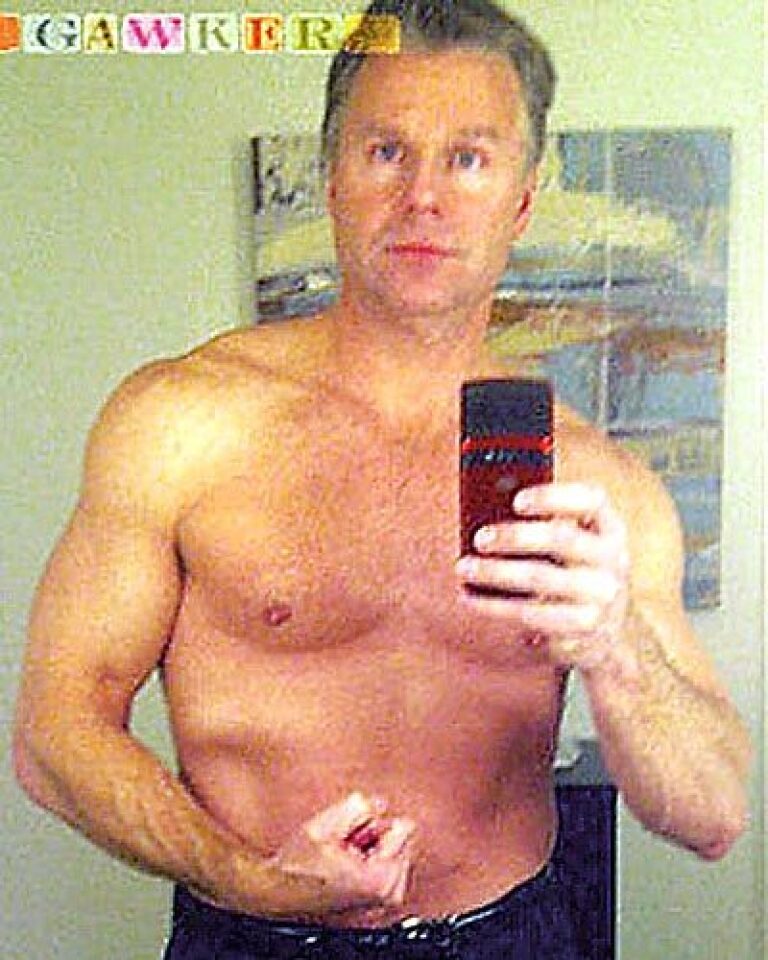 Rep. Christopher Lee (R-N.Y.), who is married, resigned in 2011 after he sent a photo of himself shirtless to a woman through Craigslist.
(Gawker.com)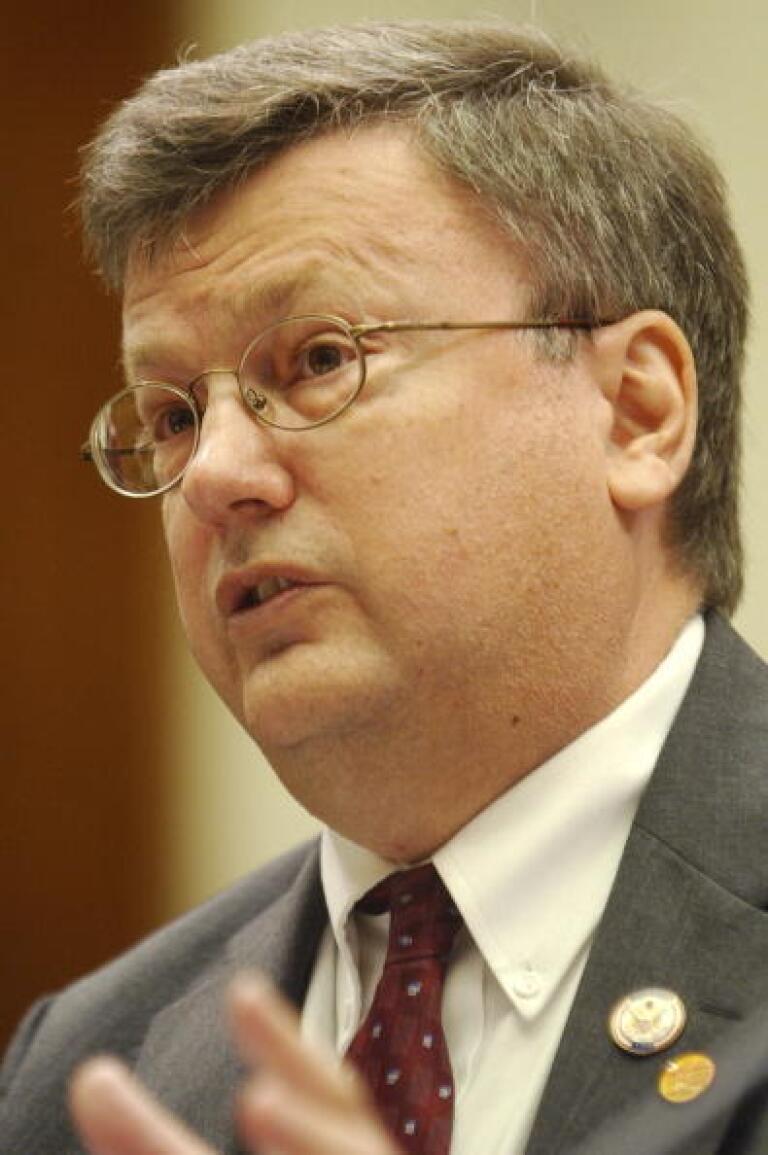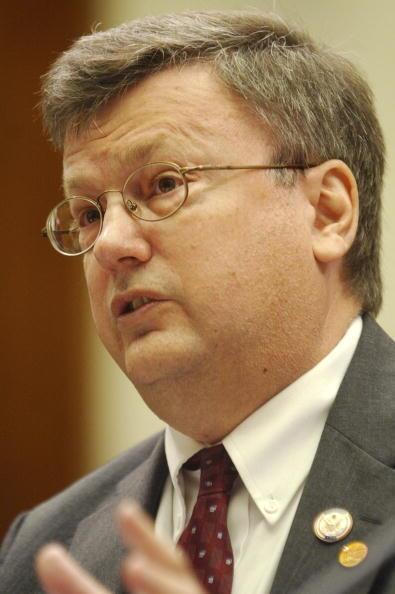 Rep. Mark Souder (R-Ind.) resigned in 2010 after it was revealed he had an extramarital affair with a staffer.
(Tom Williams/Getty)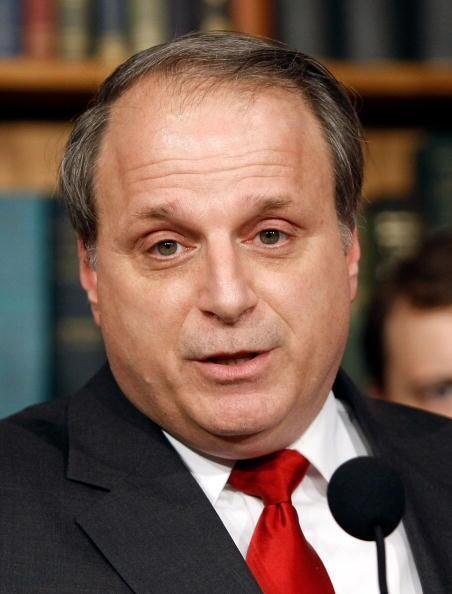 Rep. Eric Massa (D-N.Y.) resigned in 2010 during an ethics investigation into sexual harassment charges involving a male staffer.
(Chip Somodevilla/Getty)
Rep. Vito Fossella (R-N.Y.) did not seek reelection in 2008 after a drunk driving conviction and revelations of an extramarital affair in which he fathered a child.
(Tom Williams/Getty)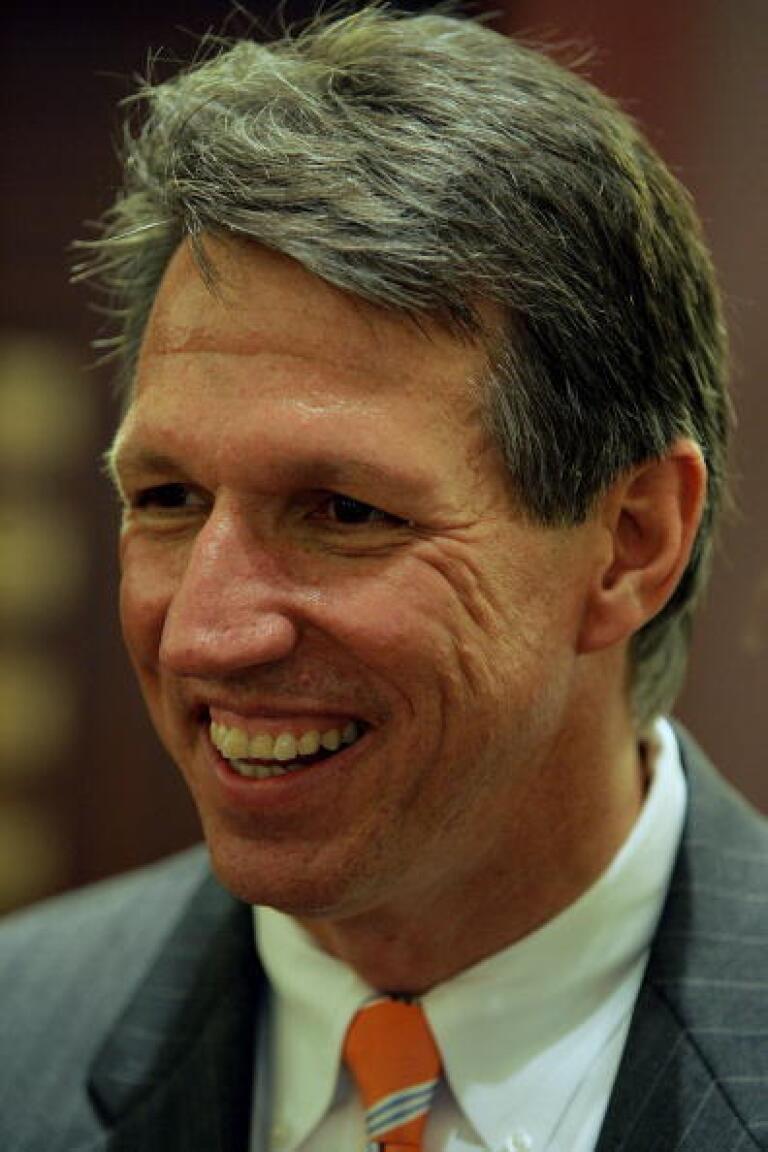 Rep. Tim Mahoney (D-Fla.) lost his reelection in 2008 after it was revealed that he had put a former mistress on his staff. Mahoney had succeeded GOP Rep. Mark Foley, who resigned two years earlier amid scandal.
(Joe Raedle/Getty Images)
New Jersey Gov. James E. McGreevey, a Democrat, resigned in 2004 after acknowledging an extramarital affair with another man.
(William Bird/Getty)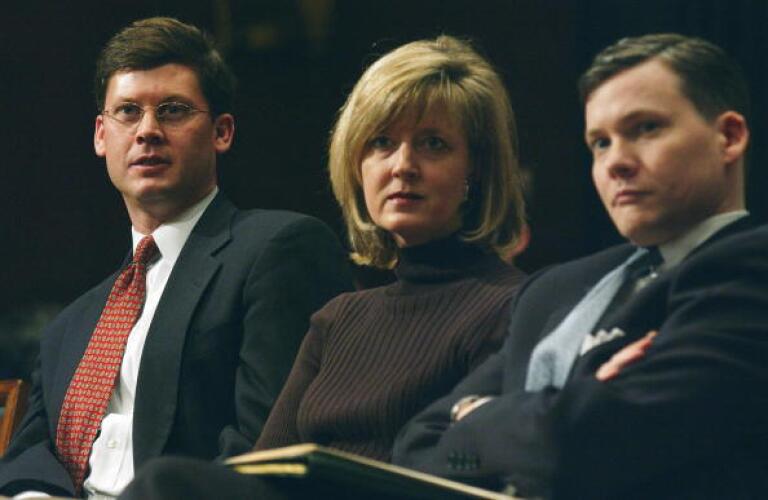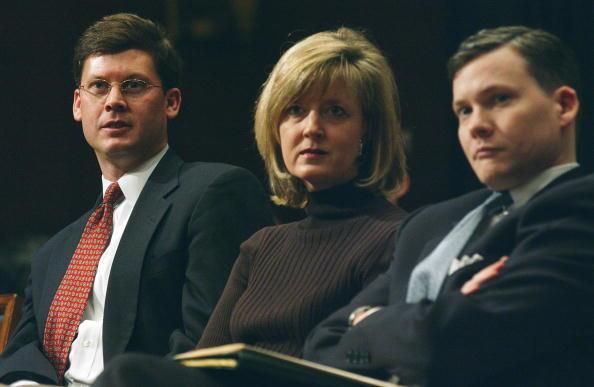 Rep. Charles "Chip" Pickering Jr. (R-Miss.), left, did not run for reelection in 2008 after he filed for divorce and his wife accused him of an extramarital affair.
(Scott J. Ferrell/Gety)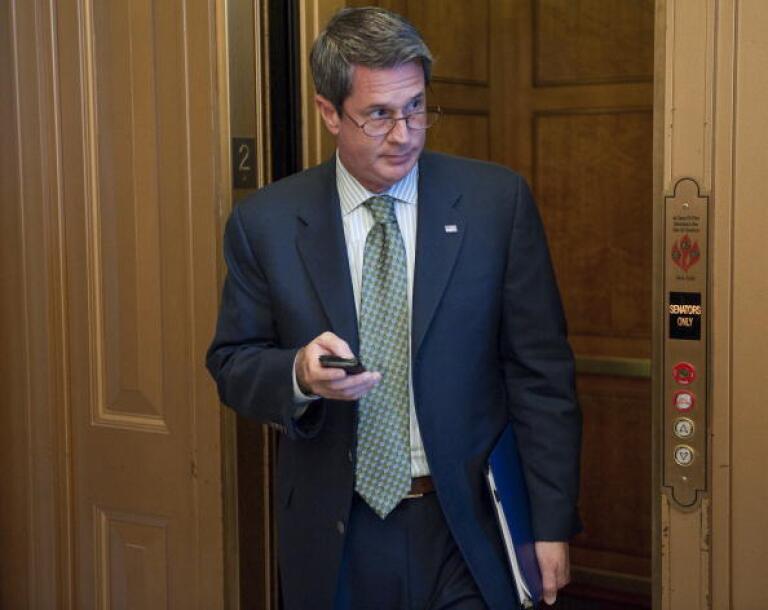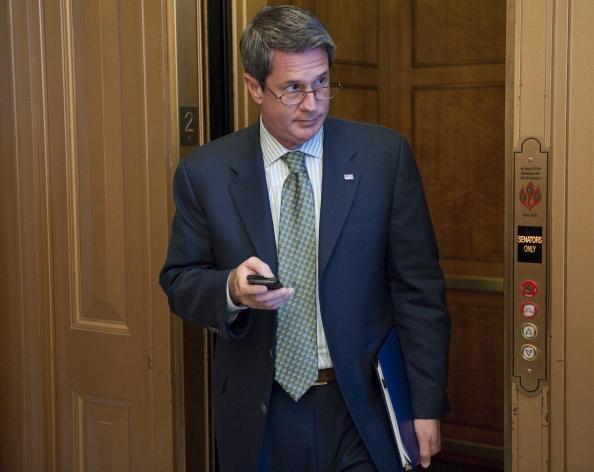 Sen. David Vitter (R-La.) was linked to an escort service scandal in 2007. He acknowledged his misbehavior and was reelected in 2010.
(Bill Clark/Getty)
Sen. Larry Craig (R-Idaho) pleaded guilty to disorderly conduct in an airport restroom and was admonished by the Senate Ethics Committee. He resisted calls to resign, but did not seek reelection in 2008.
(Manuel Balce Ceneta / Associated Press)
Rep. Mark Foley (R-Fla.) resigned in 2006 after reports surfaced that he sent sexually explicit email messages to teenage male congressional pages.
Republican Jack Ryan abandoned his 2004 campaign for a Senate seat in Illinois after allegations in a divorce case that he had taken his wife -- actress Jeri Ryan, whom he divorced in 1999 -- to sex clubs. Barack Obama was elected to the Senate seat.
(Scott Olson/Getty)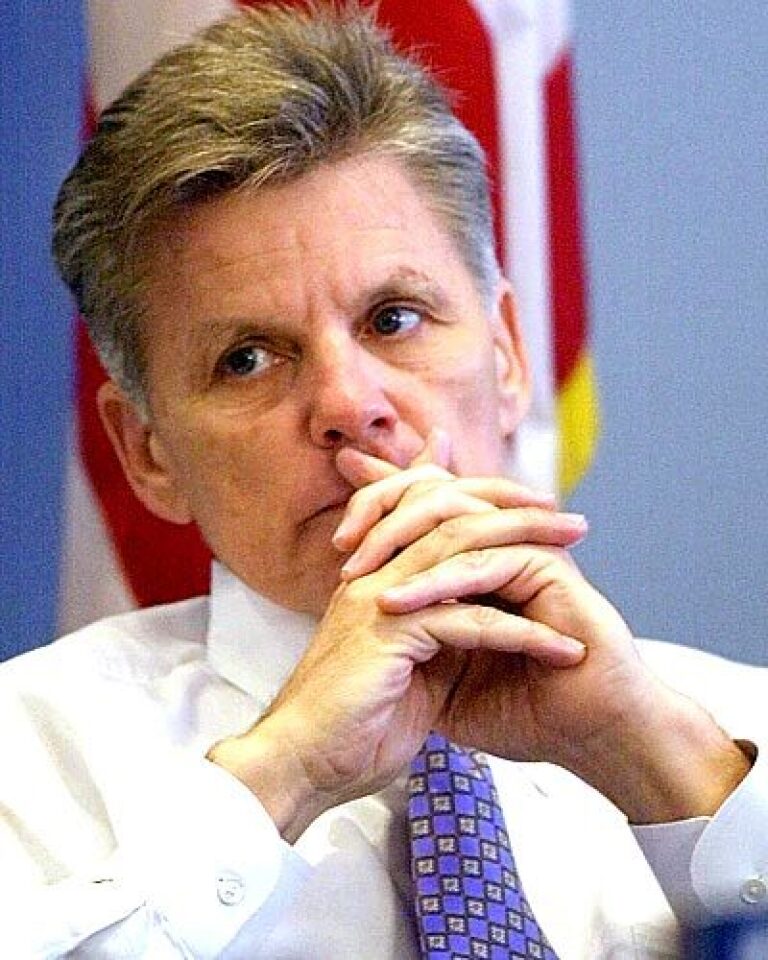 Rep. Gary Condit (D-Calif.) lost his reelection primary in 2002 after it was revealed he had an extramarital affair with intern Chandra Levy, who disappeared in 2001 and was found slain a year later. A Salvadoran immigrant was convicted of killing her.
(Stephen J. Boitano / Associated Press)
Bill Clinton in the Oval Office in 1994. The president was impeached in 1998 by the U.S. House (and later acquitted by the Senate) for perjury related to a relationship Clinton had with White House intern Monica Lewinsky.
(Associated Press)
Gary Hart, a former Colorado senator, lost his 1988 bid for the Democratic presidential nomination amid revelations he had had an extramarital affair.
(Ed Andrieski / Associated Press)
SAN DIEGO--Embattled San Diego Mayor Bob Filner has called a noon news conference, hours after local Democratic Party leaders voted to ask him to resign and four more women came forward to accuse him of sexual harassment.
Updated 12:01 p.m.: Awaiting the mayor.

Updated 12:04 p.m. Filner says his behavior is wrong. "My failure to respect women" is unacceptable. He said he's apologized to staffers.
Updated 12:05 p.m.:On Aug. 5, Filner says he will enter a behavior counseling center to begin intensive therapy.
Updated 12:08 p.m.:Audio issues have stalled the press conference. Filner remains standing at podium.
Updated 12:10 p.m.: Filner has left the podium. It's unclear if he will return when the audio problems are fixed.
Updated at 12:15 p.m.: Filner is back at the podium. Repeats that his behavior inexcusable. He apologized to the people of San Diego, his staff and supporters and mostly, to his accusers.
Updated at 12:16 p.m.: "Words alone are not enough."
Updated at 12:16 p.m.: He will be in a clinic full time, but briefed on city business. Therapy is the first step in his program. "I must become a better person."
Updated at 12:18 p.m.: He wants to be the best mayor he can be and the best person he can be. Press conference is over. Filner left the podium without taking questions, including one about whether he would resign.
A total of seven women have made such allegations.
Filner, who was elected eight months ago as the city's first Democratic mayor in two decades, has been accused of sexual misconduct that includes alleged inappropriate comments to groping women.
On Thursday night, Francine Busby, chairwoman of the party's San Diego County central committee, said Filner's resignation would be in the best interests of the city and would give him time to seek the professional help he needs for his behavioral problems.
The committee, at a hastily called meeting after Filner's accusers went public, voted 34 to 6 to ask for his resignation. A week earlier, when the accusations against the 70-year-old mayor were still being made anonymously, the committee had declined to join with those urging Filner to resign.
"There is no place in the Democratic Party for those who harass, intimidate or do not fully respect women," City Council President Todd Gloria, a Democrat, said after Thursday night's vote.
Filner has repeatedly said he will not resign and that he deserves due process.
Filner, a member of Congress for 20 years before being elected mayor in November, has said that while his behavior toward women has been bad, he does not believe he has committed sexual harassment. He insists he will be vindicated and has hired an attorney.
The latest women to accuse Filner of making unwanted sexual advances were a retired Navy admiral, a San Diego State University dean, a leader in the city's tourism industry, and head of a group of business owners who are tenants of the San Diego Port District.
The encounters with Filner were at public events, the women said.
Veronica "Ronne" Froman, a retired Navy rear admiral who became the city's chief operating officer under Filner's mayoral predecessor, Jerry Sanders, said that during a meeting with Filner while he was in Congress, Filner "stopped me and he got very close to me. And he ran his finger up my cheek like this and he whispered to me, 'Do you have a man in your life?'"
Froman said she rebuffed Filner but was so rattled that she told two men who were at the same meeting to "never leave me alone in a room with Bob Filner again."
Joyce Gattas, dean of the College of Professional Studies and Fine Arts at SDSU, told KPBS that Filner held her tightly, kissed her and put his hands on her knee. She also said she had seen Filner make "sexual comments to others."
Also this week, a school psychologist and a political consultant accused Filner of inappropriate touching. The former said he tried to kiss her; the latter said he patted her buttocks.
On Monday, Filner's former director of communications, Irene McCormack Jackson, filed a lawsuit in San Diego County Superior Court, seeking unspecified damages for Filner's treatment of her. The lawsuit alleges he frequently put her in a headlock, made sexual comments and, on one occasion, said she should work without her panties on.
ALSO:
Amanda Bynes' mental-health hold extended
Michael Jackson didn't want to end up like Elvis, doctor says
L.A. girl kept in metal box on pot farm for sex, authorities say
Twitter: @LATSanDiego
---
For reporting and exclusive analysis from bureau chief John Myers, get our California Politics newsletter.
You may occasionally receive promotional content from the Los Angeles Times.