County leaders get proposal for civilian panel to oversee sheriff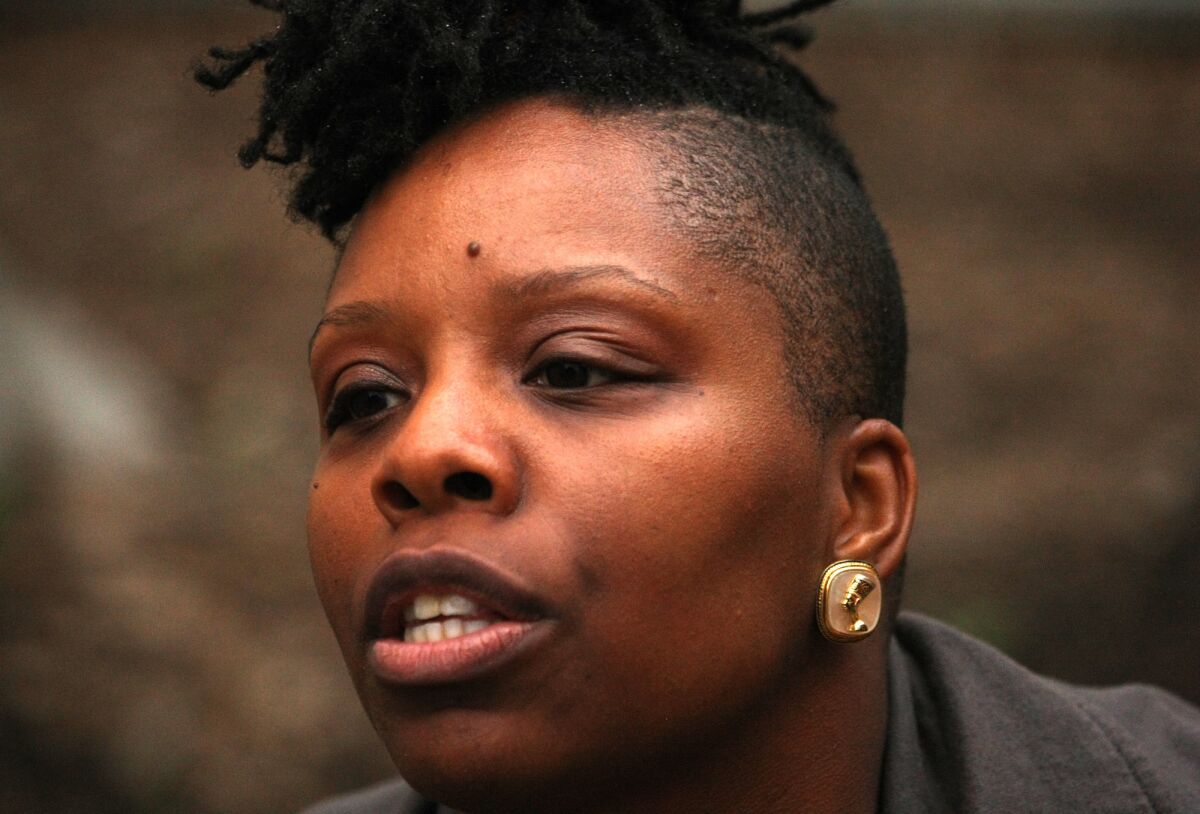 Los Angeles County supervisors received a proposed blueprint Monday for a civilian oversight commission that would monitor the Sheriff's Department and its troubled jail system.
Offered by an activist group known as the Coalition to End Sheriff Violence in L.A. Jails, the plan calls for creating a nine-member commission to directly oversee the department's newly created Office of Inspector General.
The commission would have the power to hire and fire the inspector general, as well as serve as a forum to discuss inspector general reports. It would also operate a 24-hour hot line for Sheriff's Department misconduct complaints.
Five members would be appointed by the supervisors and two by law-enforcement officials such as the district attorney. Those members seven would pick two additional commissioners from a slate of candidates proposed by community groups. The members would be able to seek advice from a non-voting panel of experts that could include law enforcement personnel.
The supervisors have been debating whether to place such a panel over what amounts to the world's largest sheriff's department in the wake of a federal investigation into alleged misconduct by deputies in the jails. Activists and some elected officials argue that such oversight is the best way to ensure that needed reforms are carried out.
But a majority of the supervisors have so far been reluctant to set up such a panel, in part because its powers to investigate, obtain documents and examine complaints would be limited under state law. Except for the supervisors' sway over budget matter, all control over the department falls to the elected sheriff.
Supervisors recently asked interim Sheriff John Scott and the department's new inspector general, Max Huntsman, to assess whether such a commission should be created and how it should be structured. Their report is expected at the end of June.
Ahead of that, the Coalition to End Sheriff Violence in L.A. Jails asked a group of UCLA law students to study similar civilian oversight panels and draft their own proposal.
Appearing at a public event Monday, coalition founder Patrisse Cullors said her group has become the "sort of de facto" civilian oversight body, where members of the public bring their complaints.
"That's not going to work for long," she said.
Cullors appeared alongside the Rev. Cecil Murray, a former member of a panel appointed by the supervisors to study jail violence in the county, and Miriam Krinsky, the executive director of that body.
Murray said the Sheriff's Department needs civilian oversight to effect reforms similar to those made in the Los Angeles Police Department after the Rodney King beating.
"We must have accountability," he said. "Power corrupts without accountability. Absolute power corrupts without absolute accountability."
The stories shaping California
Get up to speed with our Essential California newsletter, sent six days a week.
You may occasionally receive promotional content from the Los Angeles Times.